The Wolf Of Wall Street Star Who Didn't Like Kissing Leonardo DiCaprio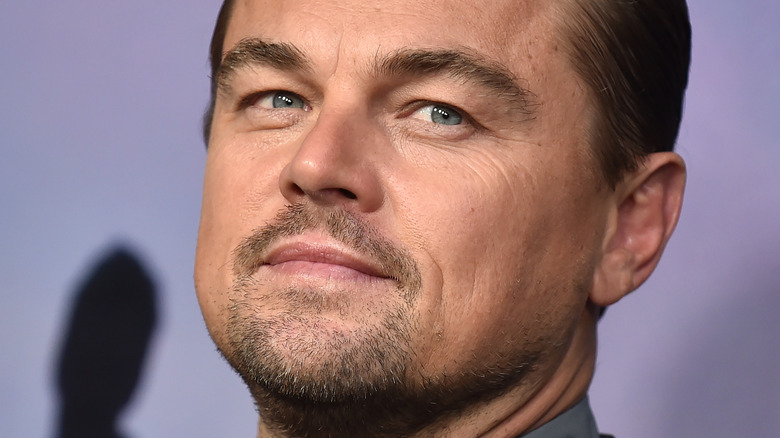 DFree/Shutterstock
Even though he's decades into his career as an actor, Leonardo DiCaprio remains one of the most sought-after leading men in Hollywood. Through the years, he's been paired with a long list of leading ladies, quite a few of whom have locked lips with the star on-screen. (And who could forget the time he kissed co-star Armie Hammer?)
Per DiCaprio himself, he has a favorite kissing partner, and it's probably who you think. "I'm going to go with Kate Winslet," he said in a 2004 interview with Oprah Winfrey (via Far Out Magazine). "Good old, classic." Winslet didn't think he was being truthful, though. "I can tell you right now he hated it," she told Extra during a joint red carpet interview in 2005. "And he would complain bitterly."
DiCaprio got a taste of his own medicine when an actor admitted that she wasn't too keen on kissing him. While many dream of snogging the star, there are a few actors who have confessed to finding the experience less than stellar.
Joanna Lumley wasn't fond of kissing Leonardo DiCaprio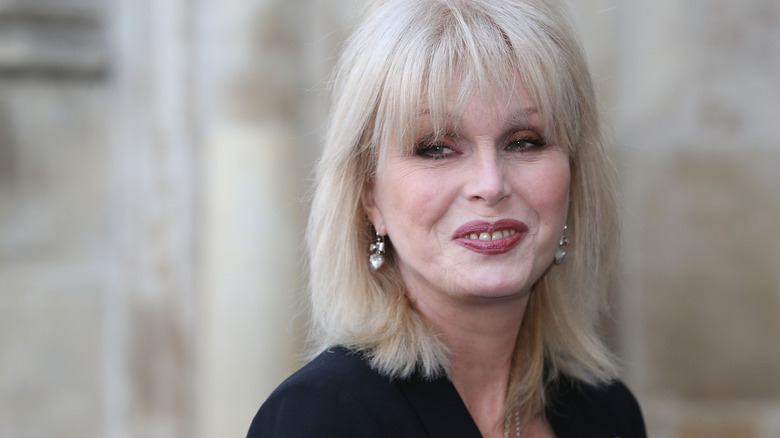 Chris Jackson/Getty Images
Joanna Lumley doesn't think kissing Leonardo DiCaprio was fun. However, to be fair, the same pretty much goes for just about all of her on-screen kisses. She confessed that while she got the chance to exchange kisses with DiCaprio multiple times, the experience was akin to a dentist appointment.
"I did kiss Leonardo DiCaprio, about 15 times in fact," she recalled (via The Telegraph). "But I'll let you into a secret. It's actually no fun kissing actors, no fun at all. There are so many takes and you both have to chew so much chewing gum. It's like kissing someone in a dentist's waiting room." In an interview on "The Graham Norton Show," Lumley also recalled how they had their "teeth cleaned virtually to extinction" as a courtesy to each other. But she did say that she found the actor "adorable" and that she'd always wanted to meet him. "He is incredibly sweet and charming, really good-natured, utterly humble and grounded – not at all starry. He's an actor's actor" (via The Mirror).
DiCaprio, for his part, admitted that he enjoyed flirting with Lumley on-screen. "She is an incredibly beautiful, charming woman," he told The Evening Standard, adding that the kissing part was never part of the plan. "We decided on those make-out sessions that we have quite spontaneously and she rolled with it. I loved that flirting scene we had together."
Margot Robbie also didn't like kissing Leonardo DiCaprio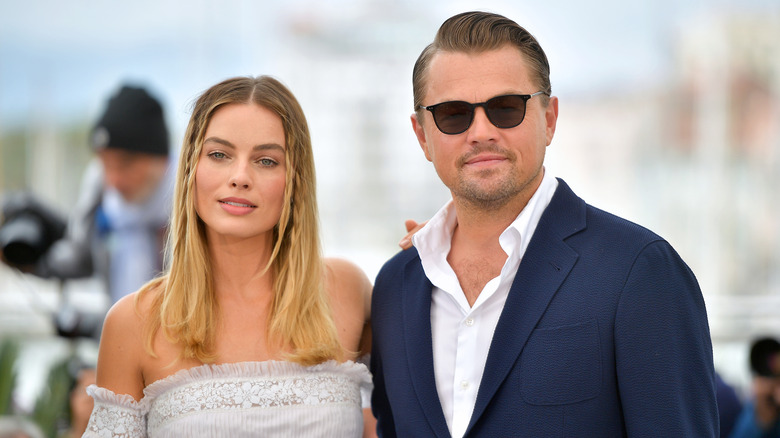 Matt Winkelmeyer/Getty Images
Margot Robbie couldn't believe it when she found out that she'd get the chance to star in a film opposite Leonardo DiCaprio. "I'm extremely honored to be a part of this film. To work with Leo was unbelievable," she told People in 2014. "He has always been my favorite actor and he became this wonderful big brother. He took me under his wing and always looked out for me, which is really nice."
When it came to kissing him, though, the experience wasn't what she imagined. "All of my girlfriends interrogated me and asked, 'Is he an amazing kisser?' I'd sit them down and say, 'All I know is his screen kissing is great,'" she dished. "Then they'd get upset and say, 'Tell me it was romantic and there were fireworks.' There weren't any. You do the takes in 17 hours, and it's just hot and sweaty."
Kissing scenes aside, DiCaprio was apparently "blown away" by Robbie. "On 'Wolf of Wall Street,' seeing Margot come in and read that scene with me I just knew I was witnessing a dynamic presence in cinema that was about to be," he told The Sunday Project (via Marie Claire UK). "[Martin] Scorcese and myself were blown away by how much she gave back to the scene, fought back and we both immediately knew she was going to have an incredible career."