The Odd Reason Emily Ratajkowski And Her Ex-Husband Never Paid Rent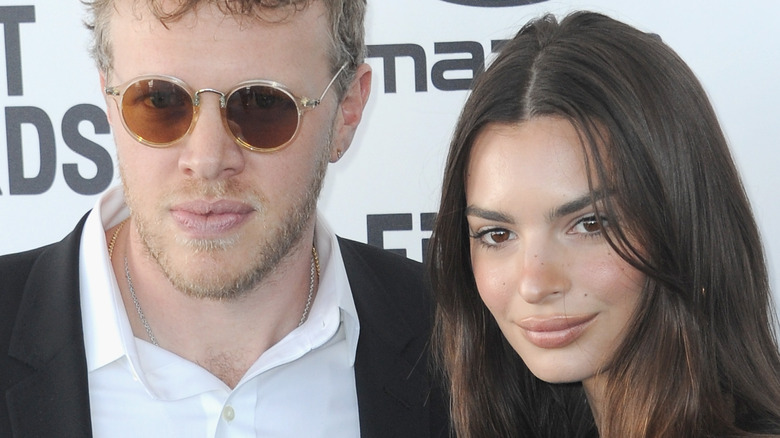 Albert L. Ortega/Getty Images
Emily Ratajkowski isn't your conventional model. With 29m+ followers (and counting), a runway résumé that includes Versace, Miu Miu, and Marc Jacobs, a successful lingerie and swimwear line, a podcast, a book, and acting gigs galore, what CAN'T she do? She's beauty and brains personified; even her flame Pete Davidson felt that he met his "intellectual match" in EmRata, per Us Weekly. But like many others in the industry, Ratajkowski admitted to flaunting her figure to get ahead (at least, initially). "[In] my early 20s, I really thought of myself as hustling and working the system and saying, 'Okay, I know what I can get from becoming a model and from using my body to have fame and success.' And, I even called it empowerment," she said on "CBS Mornings" in 2021 (via the Daily Mail). These days however, EmRata is a self-professed feminist who advocates for women in control of their bodies — and she's more successful than ever. As of this writing, Celebrity Net Worth estimates her net worth at $8 million.
Ratajkowski's ex-husband, Sebastian Bear-McClard is no slouch himself. According to IMDb, the movie producer has films like "Uncut Gems," "Bodies Bodies Bodies," and "Good Time" under his belt, all adding to his net worth. Life & Style reports he is worth around $12 million, as of this writing. In other words, EmRata and Bear-McClard were worth a combined fortune when they were together. But if that's the case, why did the pair skip out on paying rent?
Sebastian Bear-McClard avoided rent thanks to a legal loophole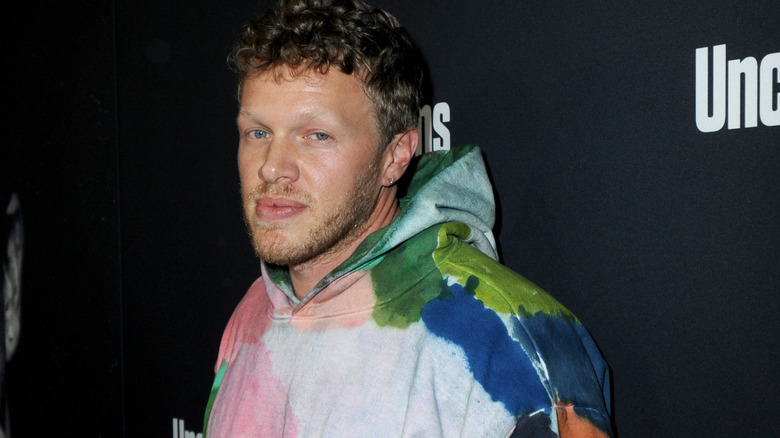 Joshua Blanchard/Getty Images
In 2019, the New York Post reported that Sebastian Bear-McClard wasn't paying rent on the $4,900/month apartment where he lived with Emily Ratajkowski on Bleecker Street. The movie-maker initially paid his dues when he moved into the space back in 2013. However, after his lease expired in 2017 (and rent increased), he filed an application under NYC's Loft Law, meant to protect struggling artists via rent stabilization. But it doesn't take a genius to know that Bear-McClard's millionaire status didn't exactly fit the struggling artist profile.
Per the Post, Bear-McClard's landlord at the time, Antoni Ghosh, filed a lawsuit claiming that he'd been stiffed out of $120,000 over a two-year period. In court, Ghosh alleged that Bear-McClard and his then-wife "utilized delay tactics while [their] application was being processed, not paying rent." Furthermore, a separate New York Post article claimed that Bear-McClard and EmRata were "nightmare neighbors" who routinely threw ragers and blasted loud music. Yikes. Unfortunately, the whole thing was made trickier by the fact Bear-McClard was protected under the Loft Law, which said he couldn't be evicted without a certificate of occupancy (which his Bleecker Street building didn't have).
Ghosh sought $250,000 in damages, but ultimately dropped his suit in March 2022, according to Radar. Meanwhile EmRata and Bear-McClard put the money they saved in rent towards a $2 million pad in Los Angeles.
Sebastian Bear-McClard and EmRata's neighbors were furious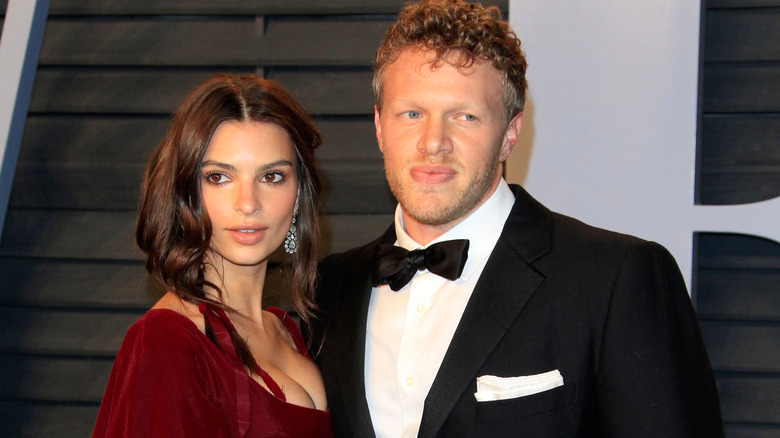 Kathy Hutchins/Shutterstock
Sebastian Bear-McClard's rent avoidance tactics didn't win him any fans. One neighbor, Joseph Vera, called the filmmaker's actions a slap in the face to real struggling artists. "The idea that one of these wealthy individuals is exploiting the system to save what, for him, is chump change, is a kick in the a** to the people who made Bleecker Street what it is," he said, per New York Post. EmRata didn't get off lightly, either. Her social feeds were flooded with fed-up fans, including one person who wrote (via New York Post), "Tell your millionaire husband to pay rent and stop using loopholes meant for low income families."
The vitriol was enough for the model to try and clear the air — even if her take on the situation was confusing. "[Sebastian is] an independent movie producer so people thinking he's rich is real nice but not based in fact," she tweeted (via W Magazine). "He was raised in the neighborhood he lives in now, both of his parents are artists who were priced out of their homes in downtown New York." EmRata also praised her ex for "fighting the good fight against a real estate conglomerate," but clearly, people weren't buying the underdog story.
Both she and Bear-McClard leaned heavily into the "struggling artist" angle, with Bear-McClard's lawyer claiming his client was "a child of artists who themselves fought to save their homes, including under the Loft Law." It's certainly one way to look at the situation.