How Mel B Got Out Of Bankruptcy After She Lost Most Of Her Money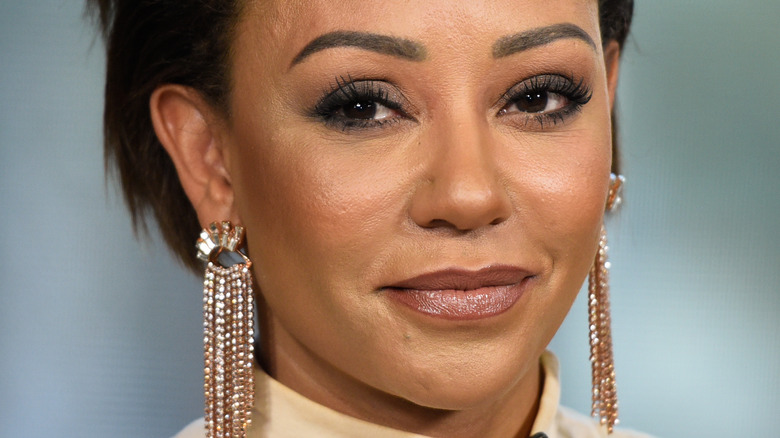 Noel Vasquez/Getty Images
Mel B (better known as Scary Spice) is a woman of many names and talents. Not only is the Leeds native one-fifth of the Spice Girls, the best-selling girl group in history (via ITV), but she's also an accomplished songwriter, author, and a reality talent competition judge. Given Mel B's long résumé, plus her high-profile split from Eddie Murphy — and the subsequent five-figure child support order that followed — per Us Weekly, it'd be safe to assume she's doing quite well financially. In fact, Celebrity Net Worth reports that Mel B brought in at least $30 million alone while part of the Spice Girls — and that's wasn't counting her other sources of income. 
Unfortunately, Mel B has dealt with a slew of financial troubles in recent years that pretty much decimated her fortune. The bulk of Mel B's financial struggles stemmed from her long, tumultuous divorce from ex Stephen Belafonte, whom she was ordered to pay $350,000 plus a combined $20,000 a month in child and spousal support, per People. Mel B also had to pay back taxes to the tune of $650,000, per the Daily Mail, in addition to shelling out $2 million to her former nanny, who sued her for defamation (via Mirror UK).
However, things are looking up for the musician these days, as she's recouped some of her money and has been able to pay down her debts. 
Mel B's hosting gigs and tour helped her get out of debt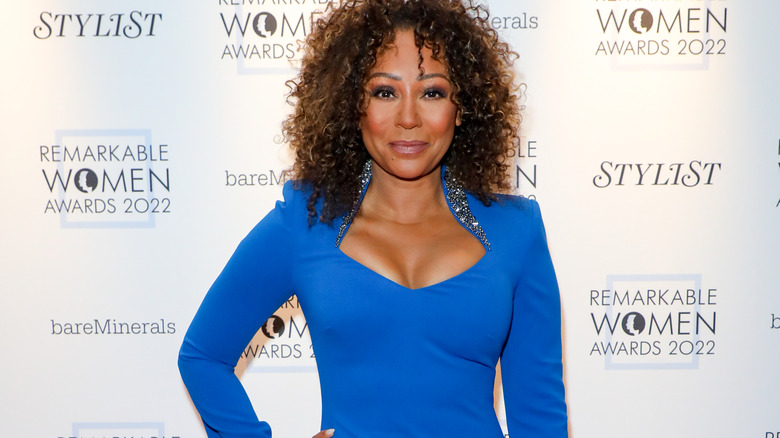 David M. Benett/Getty Images
Mel B filed for divorce from Stephen Belafonte in 2017. That same year, the Daily Mail reported that Mel B had only 961 pounds (just over $1,100 USD) in her business bank account, despite the fact that she was making about 150,000 pounds a month. Three years later, Mel B petitioned a judge to lower the financial judgement granted to Belafonte, citing the risk of bankruptcy, according to the Daily Mail. Amid her building financial burdens, Mel B worked as a judge on "American's Got Talent" from 2013-2018 and she managed to bring in a nice source of income during her active years. 
According to The Sun, the singer made 1.8 million pounds (around $2.2 million USD) alone for her last season on "AGT," reportedly in a show of support from producer and fellow judge Simon Cowell, who sympathized with her contentious divorce proceedings. Mel B's "AGT" income, coupled with a successful comeback tour with the Spice Girls (sans Victoria Beckham), which garnered each group member 4.4 million pounds (about $5.3 million USD) per The Sun (via Mirror UK), also helped. She also brought in money as a judge on "The Masked Singer Australia" and with her memoir, "Brutally Honest." And while a substantial portion of Mel B's checks likely went to her debts and expenses, she is certainly on a better path.
Today, Celebrity Net Worth lists Mel B's net worth at around $6 million.
Mel B's future looks bright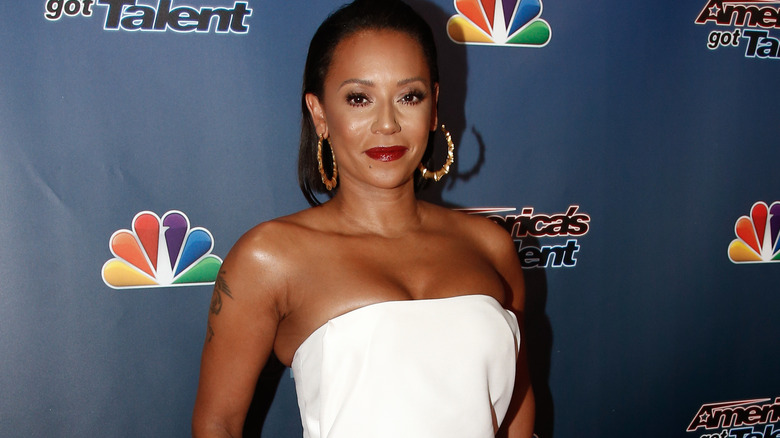 Debby Wong/Shutterstock
Mel B's days on "America's Got Talent" may be over, but she's definitely keeping herself busy these days. 
In fall 2022, she, along with her Spice Girl bandmates, released "Spiceworld 25," the 25th anniversary edition of their 1997 album, "Spiceworld." According to People, the updated version includes previously released tracks, as well as new material. "The Spiceworld era was such a fun time for us," the group said in a press release. "We'd just had a number one album with Spice, we were traveling all over the world and meeting our amazing fans, we released our second album AND we had our very own movie! Who would've thought it? It's crazy to think that 25 years have passed." The Spice Girls will also reunite again as headliners of the 2023 Glastonbury Festival, which might possibly even include participation from Victoria Beckham, per The Sun. 
Currently, Mel B serves as a judge on "Queen of the Universe," a singing competition spinoff of "RuPaul's Drag Race," according to Deadline.