Who Is Jay Leno's Wife, Mavis Leno?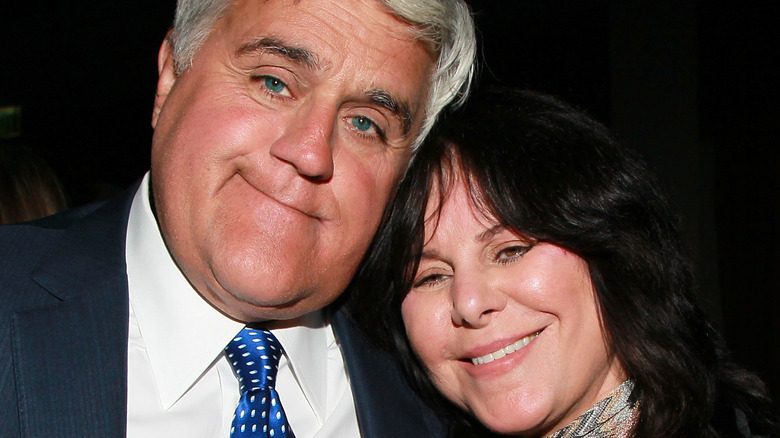 David Livingston/Getty Images
Comedian and former late-night talk show host Jay Leno is known for his love of cars, having recently given fans a glimpse of his recovery after one of his many automobiles caught fire and left him with severe burn injuries. In addition to his collection of 180+ classic cars, the comedian has another important love in his life, his wife Mavis Leno, who People reported to be "very concerned" and by her husband's side in the hospital as he recovered from his injuries. "They have a very close relationship," a doctor working at the medical center where Jay was treated said in a press conference. "She's doing as well as you can expect a wife who is concerned about her husband."
According to Distractify, the two tied the knot in 1980, long before Jay became a household name as the host of "The Tonight Show." Their union has been going strong for over 40 years, but Mavis has largely eschewed the kind of public profile that her husband has enjoyed. Instead, she's hard at work behind the scenes on a surprising career path many may not be aware of. 
Mavis Leno is a philanthropist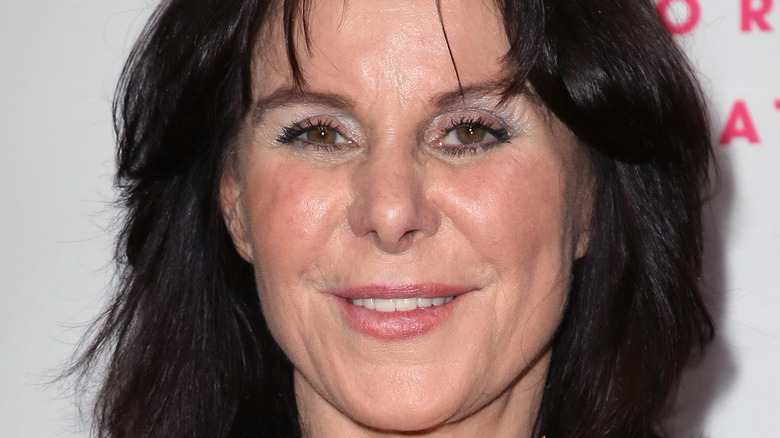 David Livingston/Getty Images
As host of "The Tonight Show," Jay Leno has remained relatively tight-lipped regarding his political leanings. Mavis Leno, on the other hand, is an outspoken political activist working to advance a variety of causes ranging from education to women's rights. According to People, she joined the Feminist Majority Foundation's board of directors in 1997, where she is currently spearheading their campaign for Afghan Women and Girls. And while it's usually her husband appearing on TV, Mavis has sat in front of the cameras a number of times to advocate for the causes she believes in. For their work in Afghanistan, her campaign was nominated for the Nobel Peace Price in 2002 — though the award went to the former U.S. President Jimmy Carter for his ""for his decades of untiring effort to find peaceful solutions to international conflicts."
When it comes to his wife's work, the comedian told CNN he isn't bothered by what might appear to be a stark difference in their personalities. He said, "She really married down and I married up. It worked out great because people go, 'Why did she marry that idiot, she seems so smart.' ... I like being Mr. Mavis."
Jay and Mavis Leno have a happy marriage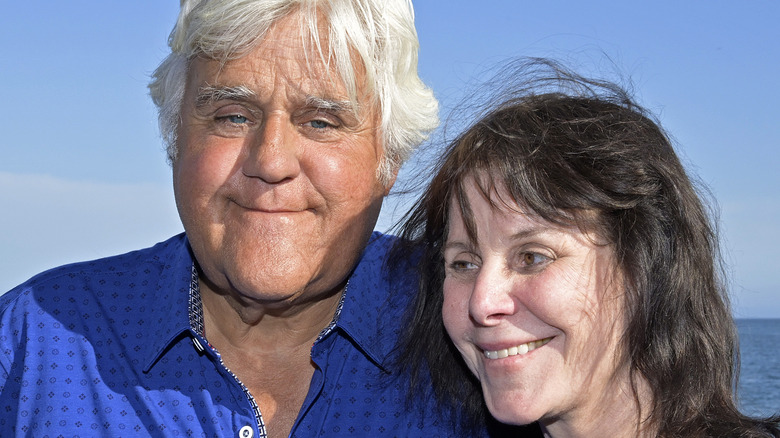 Michael Tullberg/Getty Images
While Jay Leno isn't as forthcoming as his wife about his political views, he hasn't maintained the same sense of secrecy when it comes to his 42-year marriage. Speaking to Oprah, the comedian explained how he keeps a strong union with Mavis Leno despite spending a lot of time on the road. "I always fly home the same night," he said. "And if I go somewhere interesting, Mavis goes with me." The funny man says he also uses his comedic chops to make his wife laugh when she's feeling blue, sharing, "If she's feeling sad, I will take the cat, go in the other room, and the cat and I will have a discussion. It's usually, 'No, you can't have a dollar.' Then the cat meows. I say, 'Yeah, I'm sure the Kitty Council has a lot of power to make me do that.' And then I hear her laugh!"
In a 2019 interview with The Wall Street Journal, Jay dispensed a bit more of his marriage advice. "You should marry the person you wish you could have been. That's a pretty good goal," he said. "The secret to a long marriage is realizing there's nothing really worth fighting about.
While these two lovebirds may have different careers and personalities, they're living proof that sometimes opposites really do attract.