The One Project That Changed Jason Momoa's Relationship With Lisa Bonet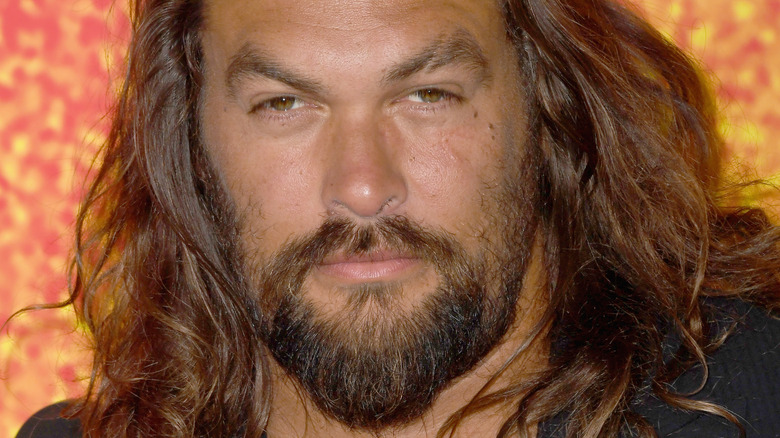 Albert L. Ortega/Getty Images
For nearly two decades, Jason Momoa and Lisa Bonet were one of Hollywood's most prolific couples. The pair met at a Los Angeles jazz club in 2004 and had an instant connection. "We have been together from the day that we met," Bonet told Porter Magazine in 2018. Bonet went on to reveal that the two stopped at a cafe later that evening, during which the entertainers had a moment of realization. "In that moment, love came and it came big, and he did not run as I think a lot of men do," Bonet adds.
The couple later welcomed two children: their first in 2007, and the second a year later. Bonet, who was previously married to Lenny Kravitz, also has the eldest daughter, Zoe Kravitz, who she had with the rock star. And while it seemed as if Momoa and Bonet's relationship would go for the long haul, the couple split up in January, after 17 years together.
However, during their tenure, the pair made no secret of their love for one another. Momoa has previously dished about his now ex-girlfriend and how an acting project changed their relationship.
Jason Momoa felt a deeper connection to Lisa Bonet while filming See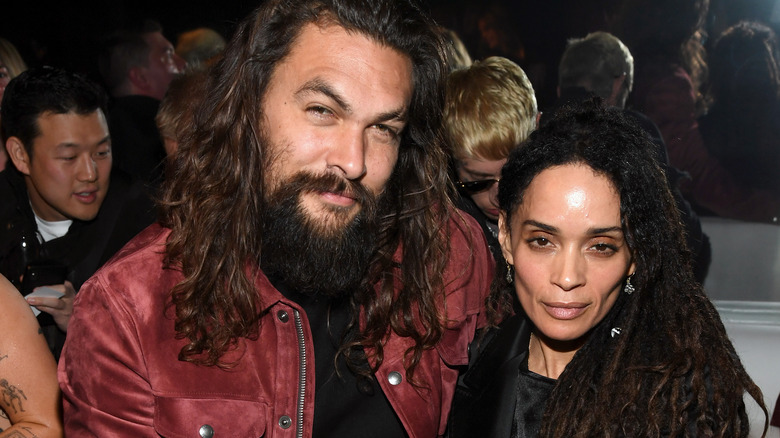 Kevin Mazur/Getty Images
Jason Momoa was still trying to get his acting career off the ground when he met Lisa Bonet in the early 2000s. Prior to being cast as Aquaman, Momoa had a breakout role in "Stargate: Atlantis," which catapulted his acting career. Since then, the Hawaii native has gone on to star in a plethora of action films and has even taken on more serious theatrical roles.
One of those productions, Apple TV+'s "See," ultimately helped Momoa become "more attentive" to his then-wife, Bonet. The television series, which premiered in 2009, sees Momoa star as a member of a blind tribe living in a post-apocalyptic world. The role, according to Momoa, helped heighten the actor's other senses – as he was unable to use his sight while filming. "I don't know if there's one, but I do believe, and I don't want to sound like, 'Oh, there's an aura,' and this and that, but there is definitely an energy," Momoa told People. "Now I'm a little bit more attentive to my wife's energy." He went on to suggest he eventually felt more "connected" to Bonet.
Jason Momoa still has a great relationship with Lisa Bonet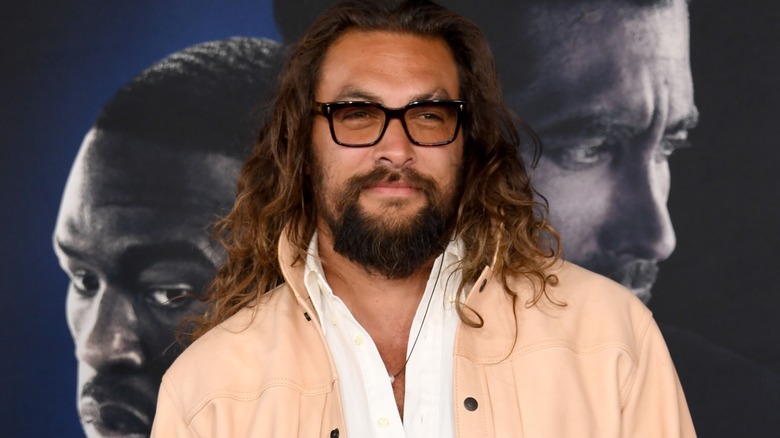 Jon Kopaloff/Getty Images
In the months following Jason Momoa and Lisa Bonet's split, rumors began to circulate about the couple's reconciliation. However, despite the speculation, the couple was seemingly never able to resolve their marital woes. Momoa confirmed that the couple had no plans on getting back together, while on the red carpet at the 2022 Academy Awards. "We're not back together," he told Access Hollywood. Adding, "We're family. We have two beautiful children together."
Furthermore, sources close to the couple revealed to People that the two "care deeply about each other, " despite the end of their romantic relationship. "They were a great couple with a lot of love and respect for each other, but people change and goals change and they weren't the same together anymore," the source added.
Momoa has seemingly moved on with "Baby Driver" star Eiza González. A source close to the pair confirmed their relationship in May, revealing to People that their fling was "nothing serious yet." Bonet has yet to be connected to anyone, publicly.