How Ivanka Trump Found Out About Her Father's Affair With Marla Maples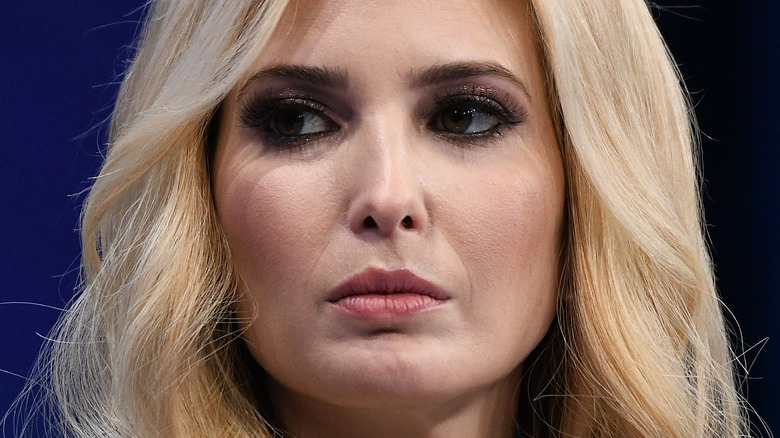 Michael Kovac/Getty Images
Ivanka Trump announced in November that she won't be joining her dad, former president Donald Trump, on his second presidential campaign in his bid for the White House in 2024. "I love my father very much," she wrote in a statement that she shared to Instagram Stories. "This time around, I am choosing to prioritize my young children and the private life we are creating as a family. I do not plan to be involved in politics," she added.
Ivanka's announcement was big news largely because she and husband Jared Kushner were heavily involved in Donald's presidency. But many speculate that the former first daughter is done with all of the drama, and sending a message loud and clear via social media that she has moved on. She and her family went to Egypt, and then dropped by Qatar for the 2022 FIFA World Cup. In the midst of all of this, she acted as Matron of Honor at the wedding of younger sister, Tiffany Trump, daughter of Donald and Marla Maples. While Donald's relationship with Maples was initially a contentious one, Ivanka has certainly let any awkwardness go and is as close as could be with her younger sister. But initially, the larger situation, namely Donald's affair with Maples, was really uncomfortable for Ivanka.
Marla Maples doesn't consider herself a mistress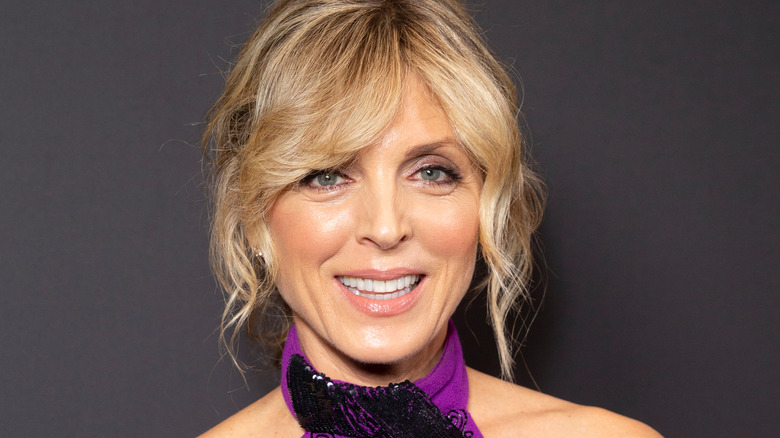 lev radin/Shutterstock
Donald Trump was married to Ivana Trump, mother to his three eldest children — Donald Jr., Ivanka, and Eric Trump — from 1977 to 1992, according to People. He was married Marla Maples from 1993 to 1999, with some overlap between his relationships with Ivana and Maples. Despite this, Maples explained that she didn't see herself as his mistress. On the podcast "Journeys of Faith with Paula Faris," Maples said of her relationship with Donald, "It was two people that came together that truly loved each other in a period of time and I really ... wanted him to see how loved he could be for his soul, not for his money." Maples stressed that she formed a real, significant bond with Donald and said that there was a real purity to their relationship. "I never considered myself a mistress," Maples said, adding, "Every step of the way, I was praying, 'God, please be in this. Please be in this. I do not want to be part of breaking anything up that has a chance." While Maples didn't see her relationship with Donald as something destructive, Ivana certainly did.
In her memoir, "Raising Trump," Ivana wrote: "[T]hat woman knowingly entered into a relationship with my husband, the father of three small children." Ivana also recalled Maples' attempt to apologize. "This woman broke up my marriage and took away my kids' father," Ivana wrote. "I don't care how sorry she is."
Despite the unpleasant experience, Ivanka really loves Tiffany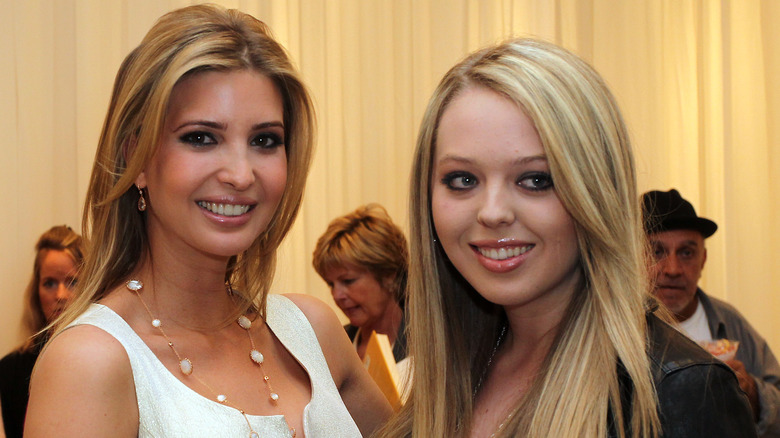 Frederick M. Brown/Getty Images
Donald and Ivana Trump's separation was news for Ivanka Trump, and Marla Maples' presence was an uncomfortable one. While the family was skiing in Aspen, Colorado, Ivana and Maples had an awkward run-in. It was Christmas in 1989, according to Marie Claire, when Ivana yelled at Maples, "You b**ch! Leave my husband alone!"
Shortly thereafter, Ivanka was leaving Chapin School when paparazzi asked her about Donald's affair with Maples and the latter's shocking statement, which made headlines all over town — "Best Sex I Ever Had." It was rough for Ivanka. "Did I want to hear that? No," she told Marie Claire. "It was a terribly unpleasant experience. It gave me a glimpse into how ugly the world can be. And I think it made me a little bit more resilient. The school of hard knocks, right? There will be more situations like that, I'm sure, but that was a big one for me, at a difficult time, because adolescence is never easy to begin with."
Despite the awkwardness Ivanka may have felt around Donald and Maples' relationship, she adores Tiffany Trump. For Tiffany's wedding, Ivanka wrote a touching caption on Instagram on November 13. "When I was 12 years old my dream of having a baby sister came true! From the first moment I held [Tiffany Trump] in my arms and looked into those big, kind, curious blue eyes I was smitten," she wrote — so, it was love at first sight.