Why Harrison Ford And Alec Baldwin Don't Get Along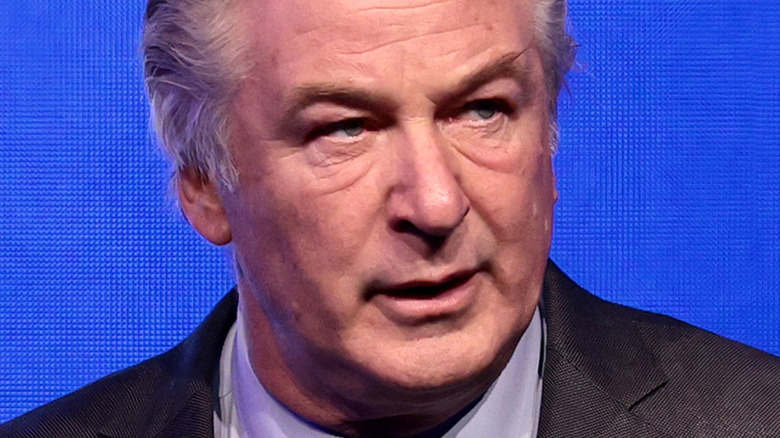 Dimitrios Kambouris/Getty Images
Alec Baldwin and Harrison Ford may be two of the most recognizable men in Hollywood, but don't expect to see these two co-starring in a project anytime soon! 
While Ford's career began more than a decade before Baldwin's (he's 16 years older than the "30 Rock" alum, after all), both actors have been in the limelight for years. As such, it only makes sense that they wouldd run into each other at some point along the way. However, that's not to say these two are planning on meeting up for lunch. Far from it, Baldwin has been rather outspoken about his disdain for Ford in the past. In fact, in Baldwin's memoir, "Nevertheless," he went so far as describing the "Star Wars" alum as, "A little man, short, scrawny, and wiry, whose soft voice sounds as if it's coming from behind the door" (via The Wrap). That's a whole lot of yikes! 
Now, it's worth noting that neither Ford nor Baldwin, have shied away from sharing their opinions over the years, however taciturn they may be. Exhibit A: back in 2013, Ford told Mirror, "If I'm grumpy, then call me grumpy. I'm all right with that." Baldwin, meanwhile, has engaged in many a public feud throughout his career. As noted by E! News, he's butted heads with paparazzi, politicians and, famously, his eldest daughter, Ireland Baldwin. All that said, we still can't help but wonder what prompted his tirade against Ford. So, just where did this drama begin? 
It all started with Jack Ryan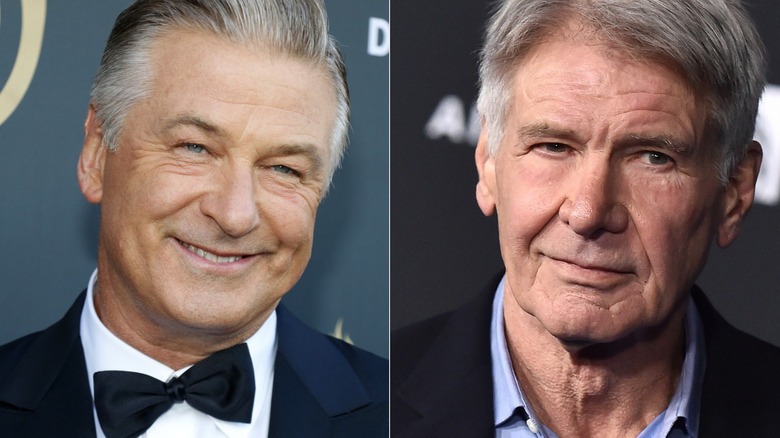 Tinseltown & DFree/Shutterstock
As fans of the Jack Ryan franchise will remember, in the series' very first film, "The Hunt for Red October," Alec Baldwin played the famed CIA analyst, and he got rave reviews. In fact, a critic from Chicago Tribune went so far as to write that Baldwin "steals the film" from his co-star, Sean Connery. That's no small feat, so it's easy to understand why Baldwin likely presumed he would be brought back for the sequel. But that's where a Harrison Ford-shaped spanner was thrown into the works ... 
Two years after the original film's release, Jack Ryan returned to the screen for "Patriot Games" ...starring Ford. Unsurprisingly, Baldwin was thrown by the situation — especially because, according to an article he wrote for HuffPost, he'd already been in talks to return. In the 2011 blog, Baldwin revealed that, after months of back and forth with Paramount, he got a call from the film's director, John McTiernan, to say the role of Jack Ryan would be going to another, more established star, simply because the studio "owed the actor a large sum of money." As the jilted Baldwin explained, "Pushing me aside would help to alleviate that debt and put someone with much greater strength at the box office than mine in the role."
There's a chance Baldwin may have looked past all that — business is business, after all. However, he's never quite gotten past Ford's stance...
But Harrison Ford's response sealed the deal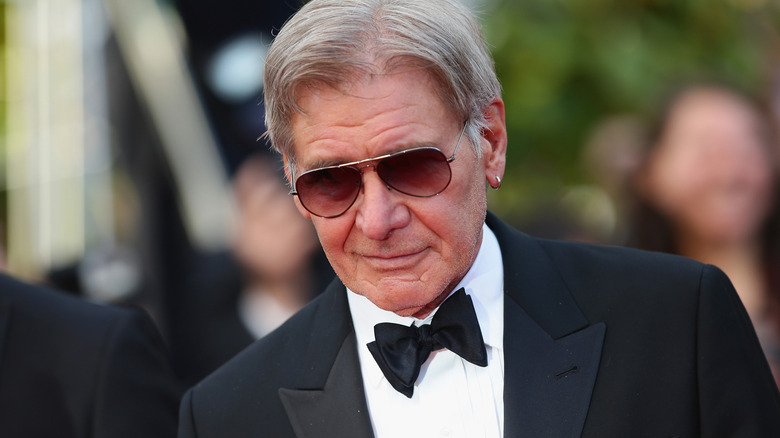 Vittorio Zunino Celotto/Getty Images
At the end of the day, show business is business, and actors losing their roles to other stars isn't all that uncommon. However, if there's one part of the Jack Ryan situation Alec Baldwin just can't move beyond, it's Harrison Ford's rumored reaction. 
In "Nevertheless," Baldwin wrote that, as the situation unfolded, John McTiernan supposedly asked Ford if he had any remorse and the "Indiana Jones" actor reportedly replied, "F*** him" (via The Hollywood Reporter). We've said it before and we'll say it again: yikes! Decades on, Baldwin clearly wasn't over that particular verbiage, and used his memoir to clap back with an insult of his own: "In the need of the next franchise to keep the flame of his stardom burning bright while earning him tens of millions more, what choice did he have?" 
It bears mentioning that Ford, himself, has never weighed in on the drama. And while he's cognizant that he's often perceived as a prickly personality, he's also told Mirror that sometimes people take his humor out of context. "I think maybe sometimes it's misinterpreted," he told the outlet. Well, maybe Ford was just kidding. One thing we do know for sure, though? Alec Baldwin was not amused.