Nicki Swift Unveils Fans' Favorite Hollywood Mother-Daughter Duo - Exclusive Survey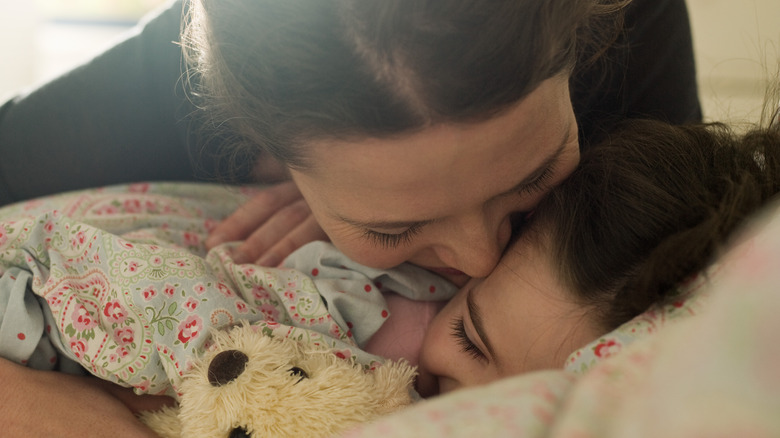 Jupiterimages/Getty Images
Time and time again, Hollywood celebrities have demonstrated all the ways they really are just like us normal folk. They fall in love like us, experience heartbreak like us, and yes, they have to learn to navigate parenthood just like us — including the profoundly layered and oftentimes complicated dynamic that is the mother-daughter relationship. While the stars may have more money and notoriety, at the end of the day, they're just like any other mother and daughter. But don't just take our word for it — ask famous daughter Melissa Rivers. "We actually have a really good relationship for people who live in extraordinary circumstances... We have a real relationship," she once dished during an interview with LAist in 2011 about the dynamic she shared with her very own larger-than-life mother, Joan Rivers.
But out of the many celebrity mother-and-daughter duos, which one reigns supreme??? Have no fear. Nicki Swift is here to break it down for you!
Goldie Hawn and Kate Hudson are the fan favorites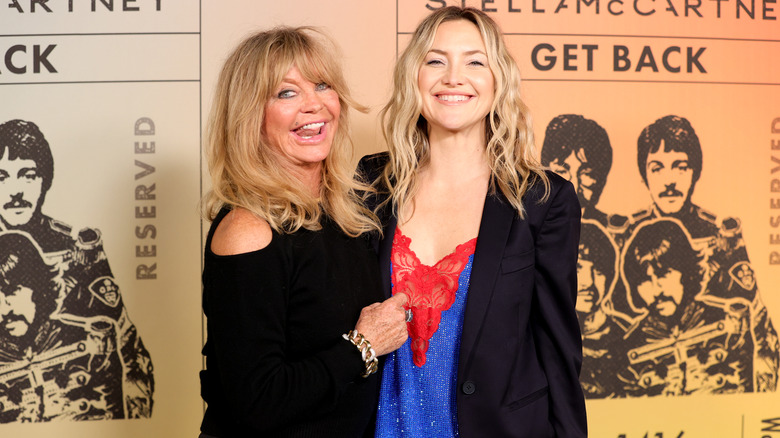 Rich Fury/Getty Images
In a survey completed by nearly 587 participants, Nicki Swift found that 252 of them (or 42.93%) voted mother and daughter Goldie Hawn and Kate Hudson as their favorite Hollywood mother-daughter duo.
"A mother-daughter bond is very different," Hawn once told People. "When I had Wyatt – my third, Kurt's and mine – [Kate] came to the hospital. She was 7, and she came up to me: 'Mommy, I'm so happy I'm your only girl.' I said, 'I'm so happy too, honey,'" she recalled. "As we grow older together, I can't express the amount of love, joy, laughter, sadness we share. She understands me. I understand her. We're girls. We share everything. She's, like, the greatest," Hawn gushed. And by everything, she does mean everything! According to Hudson, Hawn had a front-row seat when she gave birth to her children. "Oh, she was like in my vagina. I mean, it was like you couldn't. — a mother could not get more inside of a birthing vagina than my mother, and she had these like reading glasses on that had lights on," Hudson once joked. "Having mommy there, as funny as it is, was really special," she carefully added.
Other celeb mother-daughter duos in the running included Jada Pinkett Smith and Willow Smith with 15.50% of the votes, Lisa Bonet and Zoe Kravitz with 15.16% of the votes, modeling duo Cindy Crawford and Kaia Gerber with 14.82% of the votes, and Melanie Griffith and Dakota Johnson 11.58%.