Aaron Carter's Family Has One Request For The Future Of His Estate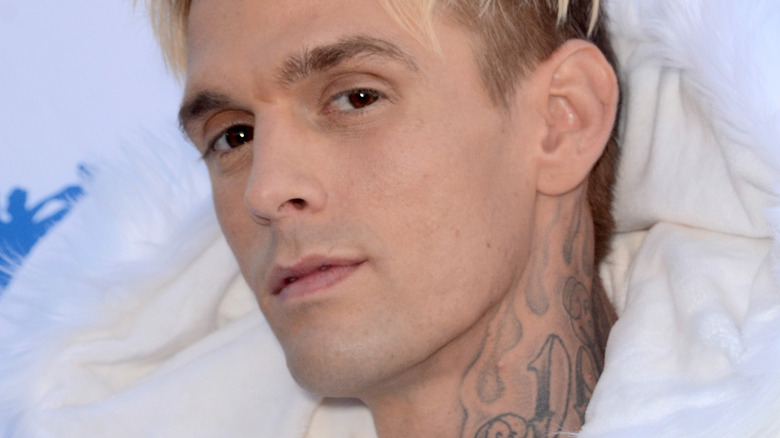 Kathy Hutchins/Shutterstock
Aaron Carter died on November 5 in the bathtub of his home in Lancaster, California. He was 34 years old. Days after his housekeeper called the police after finding Carter, TMZ reported that police found compressed air and prescription pills in the rapper's home. There was no evidence of foul play, the outlet reported, and Carter did not leave a suicide note. The unexpected death of Carter has fans concerned about the rest of the famous family, especially Backstreet Boys' Nick Carter. There has been a lot of loss for the family. In 2017, their father, Bob Carter, died of an apparent heart attack, TMZ reported, and their sister, Leslie Carter, died of an overdose in 2012.
The family plans on spreading Aaron's ashes in the Florida Keys in the spring of 2023, mother Jane Carter told TMZ, along with some of Leslie's ashes, as well. In the meantime, Aaron's remains are being held by his twin sister, Angel Carter. Aaron shared a son, Prince, with his fiancée Melanie Martin and interestingly, Jane said Martin would not be invited to the ceremony in Florida. But when it comes to Aaron's estate, his son Prince is the sole beneficiary.
All of Aaron Carter's estate will go to his son, Prince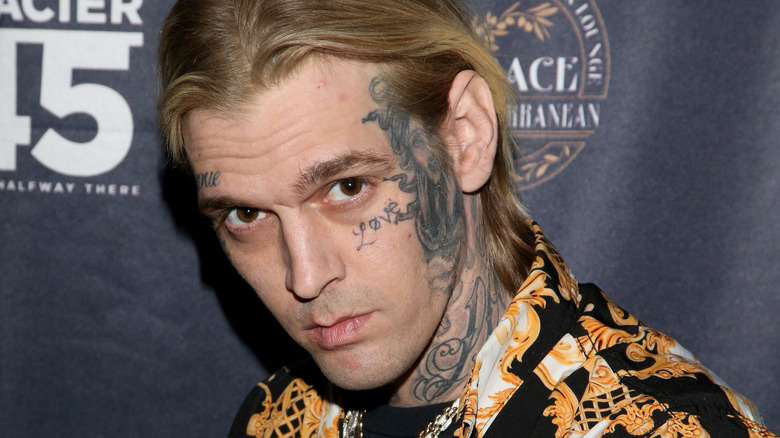 Gabe Ginsberg/Getty Images
Aaron Carter died without a will, and since he was unmarried, everything from his estate will go to his 1-year-old son, Prince, whom he shared with fiancée Melanie Martin. Documents estimate that the value of Cater's estate is $550,000, TMZ reports. His mother, Jane Carter, said that the family wants to leave everything to Prince primarily to take care of Aaron's son, but also to avoid any in-fighting and because the family doesn't need the money. Jane said that the family has never met Prince and would like to be part of his life.
For Martin, this arrangement works. She told Us Weekly that she would like to have the Carter family feel closer to their nephew and grandson. "I don't want any problems or stress over Aaron's estate," she said. "I just want Prince to be taken care of and want Aaron's legacy to live on." Martin added, "I don't want any bad blood with Aaron's family. Whoever wants to be in Prince's life can be in Prince's life."
However, Martin hasn't commented on how she feels about not being invited to Aaron's ceremony in the Florida Keys, where his family will spread his remains. "Since they are not inviting her to the memorial to spread his ashes, she is going to have her own memorial for Aaron with her family, their son Prince and some of Aaron's true friends," an insider told Us Weekly.