What Jenna Bush Hager's Husband Really Does For A Living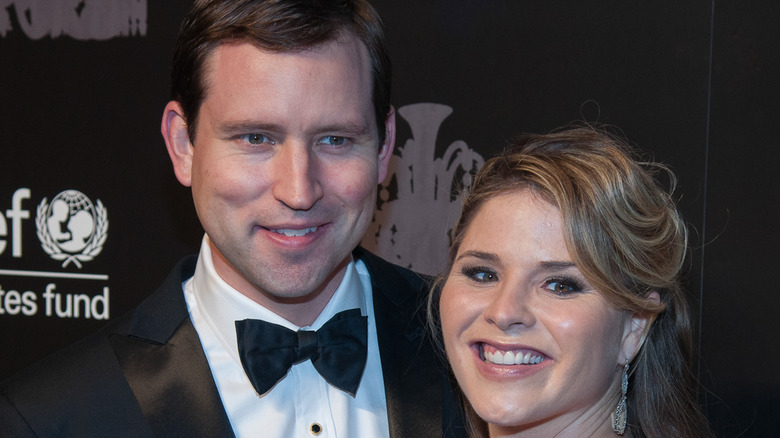 Debby Wong/Shutterstock
Jenna Bush Hager comes from a high-profile family, that's for sure. The popular "Today" host is the daughter of Laura Bush and Former President George W. Bush, making her the granddaughter of Barbara Bush and Former President George H. W. Bush.
Marrying into a family with two ex-presidents in it no doubt has to come with its own challenges, right? But it seemed like the Bush clan weren't too intimidating for Jenna's man, Henry Hager. The happy couple met all the way back in 2004, though it sounded like Jenna's family maybe weren't expecting Henry to stick around too long. "This is not a serious boyfriend — I hate to have to be the one to say it on television. But he's a very nice young man," Laura claimed in 2005, per The Washington Post. Only, that soon changed. Two years after Jenna's mom dismissed their romance, Henry popped the question after asking her dad for her hand in marriage.
It goes without saying that someone marrying into the Bush family is probably going to have their stuff together — and it seems like Henry can certainly hold his own when it comes to his career. While he may not have been president like Jenna's dad and grandfather, he certainly has a prestigious career of his own.
Henry Hager is a Managing Director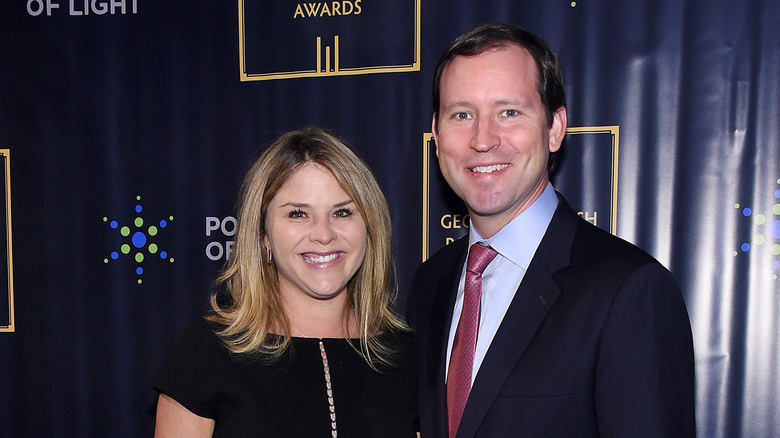 Jamie Mccarthy/Getty Images
Henry Hager holds a pretty prestigious position when it comes to his job. Jenna Bush Hager's man has been working as the Managing Director of Waterous Energy Fund, a private equity firm, in New York since January 2018, according to a LinkedIn page that appears to belong to Jenna's man. Before that, he worked in New York City from December 2011 until December 2017, serving the role of Director at the investment company KKR & Co. L.P. Before that, Jenna's man worked in Maryland for three years as an Associate at Constellation. One thing that makes Henry's job so interesting? He works in the same field as Jenna's "Today" co-star Hoda Kotb's former fiancé, Joel Schiffman, who is also a financier in New York City. It looks like these two have more in common that we even realized!
But what did Henry do before that, we hear you ask? Well, he got a Bachelor of Science from Wake Forest University in Business/Commerce, before then studying for an MBA in Business Administration and Management, which he obtained from the University of Virginia Darden School of Business in 2008.
Henry Hager met his wife while working for her dad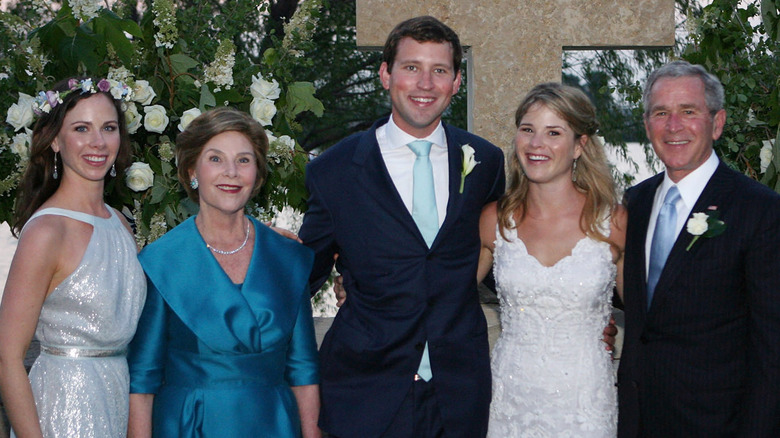 The White House/Getty Images
While Henry Hager may be a whiz in the world of finance now, it was while he was working a different job that he first met his now wife, Jenna Bush Hager (who doesn't wear underwear, by the way). It turns out Henry was actually working for Jenna's dad! Yep, prior to his current role, Henry was a staffer in the White House during Former President George W. Bush's presidency, per Reuters.
Naturally, Henry's role made for at least one awkward moment when he and Jenna were dating back in the day, with Jenna admitting on "Today" in November that she once had to try and sneak her then boyfriend out of the White House after he spent the night with her while her mom and dad were away. "Henry said he woke up and he looked around and he was like, 'Aaaaaaaah!' because he worked for my dad," Jenna recalled while chatting with Hoda Kotb on the NBC morning show, admitting she actually wasn't bothered if he got caught sneaking around by Secret Service.
She dished a little more on the incident on "Watch What Happens Live" a few days later, telling host Andy Cohen that Henry did get caught but she didn't care. It turns out that the young lovers didn't get into a lot of trouble, as she noted the then president's security detail had far more important things to deal with than Jenna and Henry's rendezvous.