How Megyn Kelly Really Felt About Working At NBC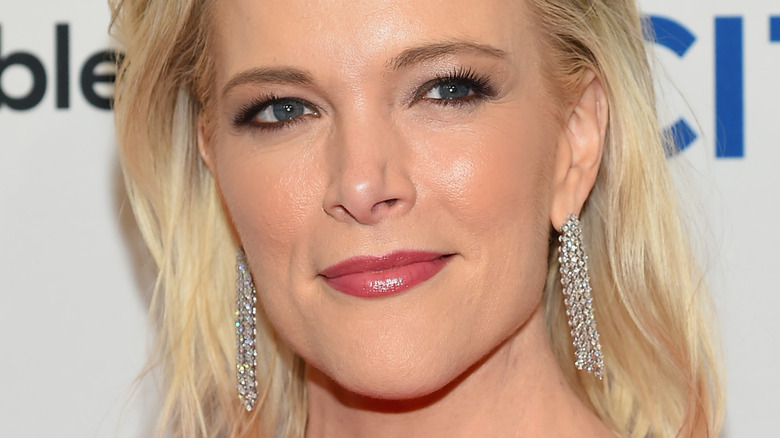 Ben Gabbe/Getty Images
Megyn Kelly is one of the top journalists in the industry, but Kelly's also no stranger to facing her fair share of controversies in the workplace. The television personality enjoyed a long career at Fox News, which earned her many accolades, including a spot on Time's 100 Most Influential People list in 2014, according to Mediaite. In fact, Kelly was the only woman in media who made the list that year which is a pretty big accomplishment if you ask us.
In 2017, Kelly decided to take her career in a different direction, opting to leave her longtime employer, Fox News, to fill the 9 a.m. time slot on NBC's "Today" instead. During an appearance on "The Ellen DeGeneres Show," Kelly explained why she chose to jump networks in the first place. "I was never a political person, I wasn't raised in a political household, and it became clear to me it wasn't what I wanted to do; it's not who I am," she told DeGeneres. She also added that Donald Trump played a role in her decision to leave. "But it has a way of pulling you in, over and over and over. And then that becomes your life, and that's not the life I wanted," she added.
Money could have also played a little bit of a role in Kelly's decision to jump ship from Fox News. NBC reports that her contract with the network was worth $69 million over three years. But the stint was short-lived, with Kelly exiting in 2018.
Megyn Kelly says NBC 'wasn't intellectually stimulating'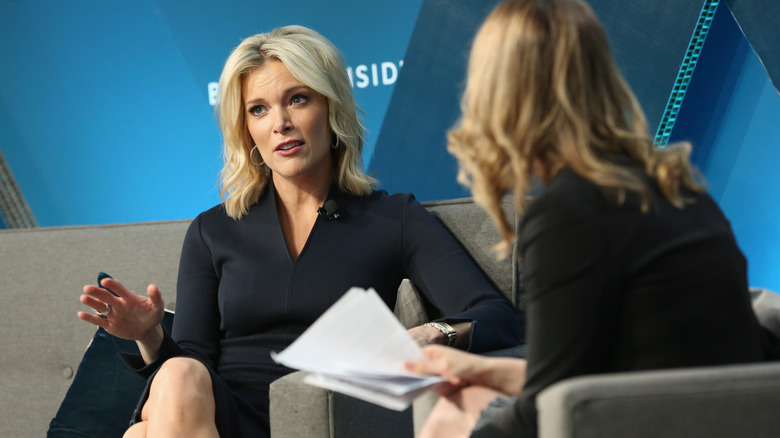 Monica Schipper/Getty Images
Megyn Kelly may have gotten her start at Fox News, but her short stint at NBC was the one that earned her plenty of headlines in 2018. Now that she no longer has her own show on the network, Kelly is not mincing words regarding how she felt about her time working there. The star spoke with Business Insider about her post-Fox stint, which wasn't her favorite for several reasons. "I had this soaring career at Fox that was great by any measure, but I was miserable at home," she explained to the outlet. Kelly also said that her Fox gig proved "too stressful" and took "too much time away from my family and my kids." 
But NBC wasn't that much better and Kelly said it was a little too "soft." She added that "the job wasn't intellectually stimulating for me," but she feels like she found her niche on her radio show. "Now I feel like I have the best of both worlds. I'm fired up and making a difference," she said of "The Megyn Kelly Show."
Most of us know that things between Kelly and NBC did not end well. In 2018, she faced backlash after expressing her opinions on why she didn't think "blackface" Halloween costumes should be deemed as racist. Many people, including network execs, felt that was the final straw in Kelly's tenure, and AP News reported that Kelly would not be returning to the network.
Inside Megyn Kelly's post-NBC life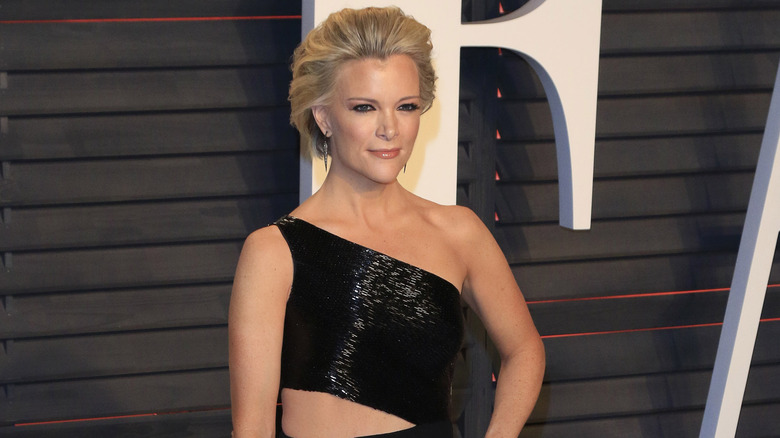 Joe Seer/Shutterstock
While Megyn Kelly left NBC on bad terms, her woes with the network didn't officially end when the network ousted her. After the fallout, the conservative star and NBC worked to figure out the logistics of the payout of her lucrative $69 million contract since she didn't last for the duration of the three-year deal. In 2019, NBC reported that the network paid Kelly the remainder of her $69 million payout — approximately $30 million — according to a source. At the time, NBC issued a statement. "The parties have resolved their differences, and Megyn Kelly is no longer an employee of NBC." 
But NBC was not the final gig of Kelly's career and she didn't have much trouble finding work. In 2021, Business Insider reported that the star inked a deal with SiriusXM for a weekday talk show that was fittingly titled, "The Megyn Kelly Show." According to the outlet, that marked the conservative host's first full-time gig since she parted ways with NBC, though she launched a successful podcast in the interim. "My team and I have been grateful to see our show, in less than a year, become one of the most successful podcasts in America — proving that there is a thirst for open, honest, and more meaningful conversations about current events," Kelly said in a statement (via The Hollywood Reporter), adding that Sirius seemed like the perfect platform to continue her career.
It's crazy to think how much has changed for Megyn Kelly since Fox News.