Who Are Kirstie Alley's Ex-Husbands?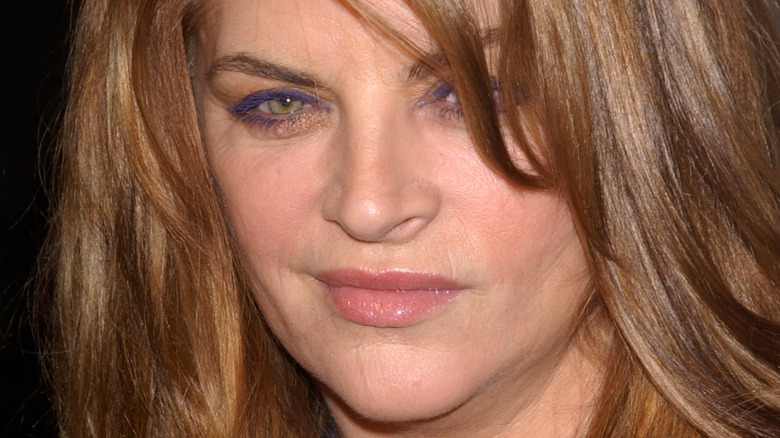 Featureflash Photo Agency/Shutterstock
The world was dealt a blow on December 5 when it was announced actor Kirstie Alley had died. The death of the 71-year-old former "Cheers" star had her death confirmed by her children, who shared the news via Instagram.
"We are sad to inform you that our incredible, fierce and loving mother has passed away after a battle with cancer, only recently discovered," Kirstie's son and daughter, William "True" Stevenson and Lillie Stevenson, wrote alongside a photo of her on a bike. They confirmed the star was with her family when she passed, adding, "[She] fought with great strength, leaving us with a certainty of her never-ending joy of living and whatever adventures lie ahead. As iconic as she was on screen, she was an even more amazing mother and grandmother." They also gushed about their mom's infectious personality, writing, "Our mother's zest and passion for life, her children, grandchildren and her many animals, not to mention her eternal joy of creating, were unparalleled and leave us inspired to live life to the fullest just as she did."
Since the news broke, tributes have been flooding in from all corners of the globe, with the likes of John Travolta and Kirstie's former "Dancing with the Stars" partner Maksim Chmerkovskiy (who she once had a pretty nasty feud with) all sharing sweet messages for the star. Kirstie's death has also had fans reminiscing on her life, including her family and two marriages. But who were those closest to her in life?
Kirstie Alley married her childhood sweetheart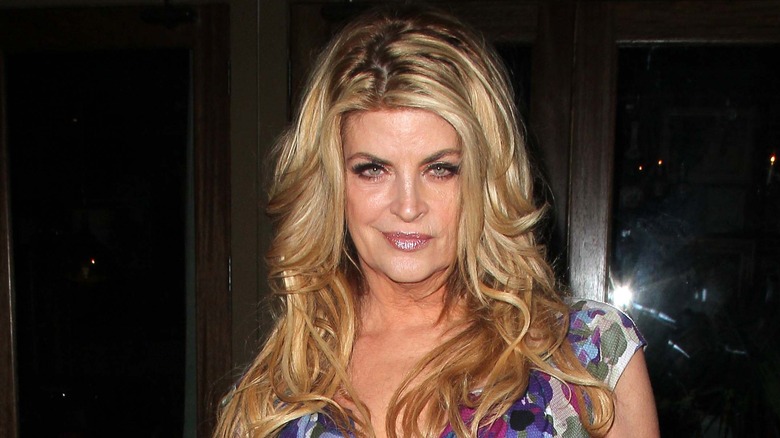 s_bukley/Shutterstock
Kirstie Alley's first marriage was to Bob Alley, who she met in high school. The two married in 1970 and moved together from Kansas to California to kickstart her career. Their marriage ended after seven years though, with Kirstie telling Entertainment Tonight in 2012 that the demise of their relationship came after she fell in love with someone else. Kirstie only referred to the other man as Jake, but explained to the outlet, "I sort of cheated." She claimed she did not sleep with Jake but did kiss him. "I think it was worse when you fall in love with someone else, when you're with someone, and you're plotting and you're planning," Kirstie confessed, adding that because she locked lips with Jake she felt she had no choice but to divorce Bob. "It took a long time [to forgive myself] because I was a horrible person, I destroyed my marriage," she said.
Kirstie (who actually had the surname Alley before marrying Bob) also spoke candidly about their marriage in her 2012 book, "The Art of Men (I Prefer Mine al Dente)," where she described Bob as being the first proper love of her life. She also detailed the difficulties she had in their relationship, including sharing how she had a gut feeling Bob had gotten a little close with one of their classmates while they were dating, which he then confessed to her shortly after they married, leaving Kirstie devastated.
Kirstie Alley's relationship with Parker Stevenson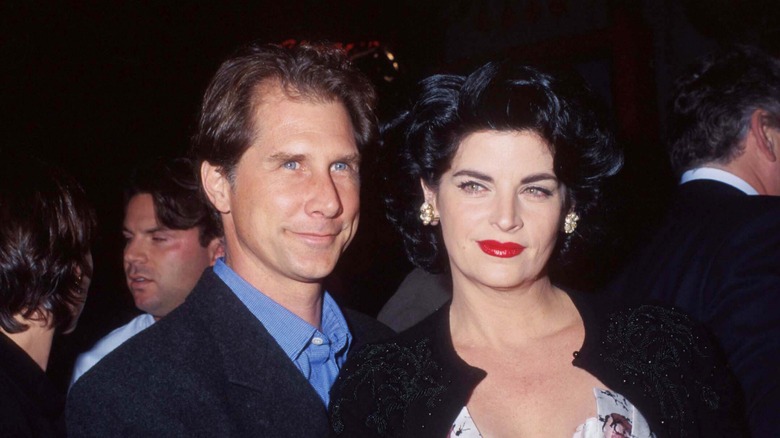 Barry King/Getty Images
Kirstie Alley tied the knot for the second time in 1983 when she married actor Parker Stevenson, who became the father of her two children. The former couple adopted William "True" Stevenson and Lillie Stevenson after Kirstie told People in 1990 that they experienced a miscarriage. "It was called a spontaneous abortion. I wasn't far enough along to feel the baby kick, so the loss I felt was more mental than physical," she explained.
Kirstie has also been vocal about the troubles in her marriage to Parker, admitting that she fell in love with two of her co-stars, Patrick Swayze and John Travolta, while she was married. "We did not have an affair. But again, I think what I did was worse. Because I think when you fall in love with someone when you're married, you jeopardize your own marriage and their marriage. It's doubly bad," she told Entertainment Tonight of things with Swayze (via The Hollywood Reporter). She then dished on her feelings for Travolta on "20/20," stating, "Believe me, it took everything that I had, inside, outside, whatever, to not run off and marry John — and be with John for the rest of my life" (via HuffPost).
Stevenson was the one to file for divorce in 1997, according to Orlando Sentinel, while court documents shared by The Smoking Gun revealed he was looking for child and spousal support from his estranged wife as he detailed their pricey lifestyle.