What Really Happened Between Tati Westbrook And Jeffree Star?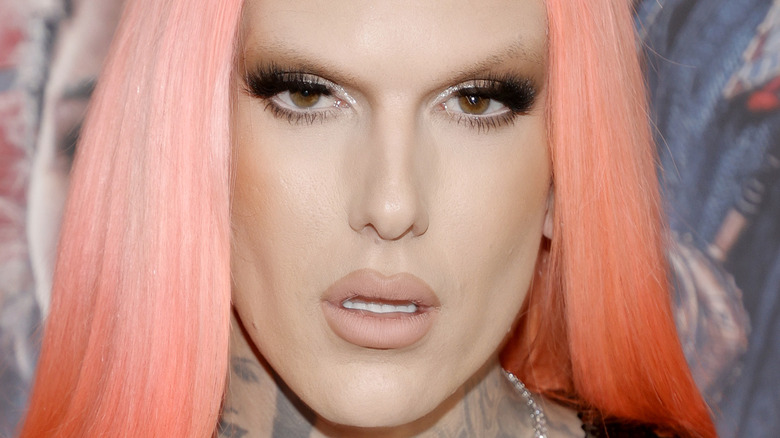 Amy Sussman/Getty Images
There is no denying the aura of drama that envelops beauty guru Jeffree Star. He started off as a MySpace musician before pursuing a career in cosmetics. Since the start of his ascent to fame, Star has been controversial. According to Vox, the internet personality has used racial slurs liberally and previously said harmful things about Mexicans, something fans mostly ignored. While Star has expressed regret for his problematic past, calling his remarks "nasty and embarrassing" in a YouTube video, he continues to be a divisive, albeit popular, persona in the beauty influencer space. Still, Star has a history of celeb feuds, having butted heads with everyone from fellow makeup moguls to Kourtney Kardashian's son, Mason Disick.
Similarly, Tati Westbrook is more known for her highly-publicized feuds than for her YouTube channel. In 2019, she entered into an explosive online brawl with fellow beauty YouTuber James Charles. According to Seventeen, after Charles promoted a brand that rivaled Westbrook's, she posted a video slamming him, not just for his sponsorship, but for what she deemed to be entitled behavior. The details of the feud are messy, and several passive-aggressive videos later, it's still not exactly clear who wronged who.
As a result of their shared history of controversy, it shouldn't come as a surprise that Westbrook and Star are at odds. 
How did Tati Westbrook and Jeffree Star start feuding?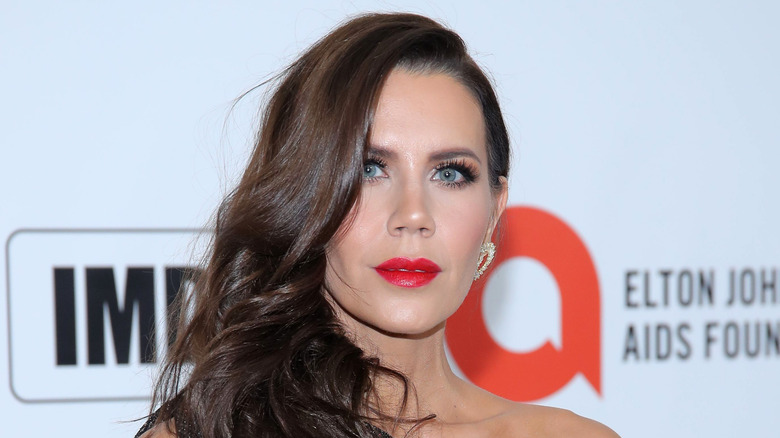 Jemal Countess/Getty Images
Interestingly, the feud between Jeffree Star and Tati Westbrook comes from yet another debacle: Westbrook's conflict with James Charles. At the time, Star favored Westbrook over Charles, slamming the latter on Twitter. So what went wrong?
In a now-private tell-all video, Westbrook alleged the video exposing Charles wasn't her idea at all. Titled "BYE SISTERS," the video exposes how Star and fellow controversial YouTuber Shane Dawson plotted for her to alienate Charles. "I did not make my video because of vitamins," Westbrook revealed (via People). According to her, Dawson and Star fed her "poisonous lies" about Charles, including that he had harmed minors. "James, I am so sorry I allowed myself to be poisoned and weaponized against you," she added, addressing Charles directly. Worth noting, the duo also told her more victims were going to come forward, yet no one ever did. 
Beyond the accusations that Star manufactured her feud with Charles, Westbrook acknowledged how shortsighted she was to dismiss accusations of Star's racism. The video undoubtedly cast Star in a negative light, and naturally, he didn't take the shade with grace. 
Where Jeffree Star and Tati Westbrook stand now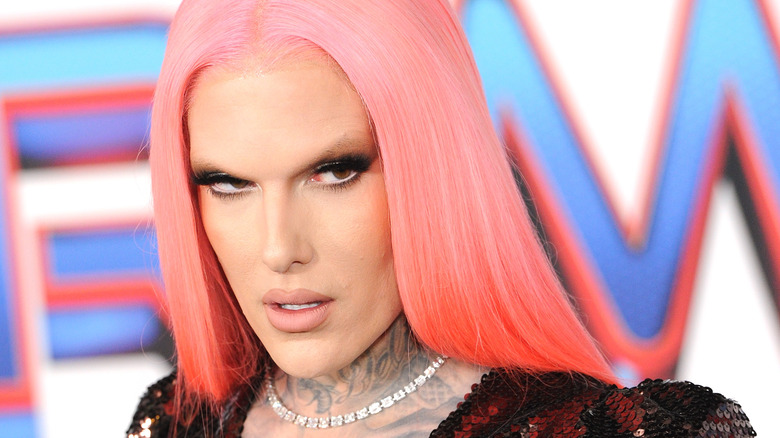 Albert L. Ortega/Getty Images
Jeffree Star and Shane Dawson, naturally, did not take well to Tati Westbrook calling them out for manufacturing the feud between her and James Charles.
"All those people were awful," Star said on Logan Paul's podcast "Impaulsive." He blamed their supposed jealousy on the success he and Dawson had launching their Conspiracy Collection. "They wanted to villainize me because me and Shane were the most successful." According to Women's Wear Daily, their collaboration ultimately netted a $54 million payday. "We had the biggest launch in makeup history. ...it was so cool, and people got mad at how successful we got." Regardless, the controversy trailed Star throughout his continued attempts to shed his bad reputation, ultimately leading him to leave Los Angeles to start a Yak ranch in Wyoming, Insider reported.
"There will soon come a day where we will be able to present this evidence, and you'll be able to see why it is that we believe Jeffree and Shane are responsible for so much of the damage that has been caused," Westbrook said in her video (via People). No matter who is telling the truth, the damage dealt to Star's reputation was enough to push him out of the limelight, while Westbrook remains active over on YouTube.