Deion Sanders' Move To CU Boulder Has Some Fans Majorly Upset With Coach Prime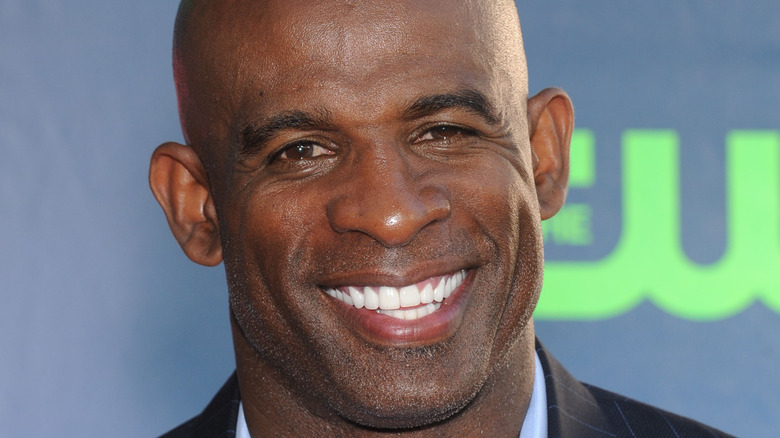 DFree/Shutterstock
College football will look a little differently next season. Recently, it was announced that Deion Sanders was leaving his coaching position at Jackson State University in pursuit of the University of Colorado Boulder. The Colorado Buffaloes Football Twitter account announced Sanders, known affectionately as "Coach Prime" as the newest addition to their staff on December 3. "AD Rick George has named COACH PRIME @DeionSanders to be the 28th full-time head football coach at CU. Welcome Coach Prime to Colorado!" read the tweet. 
According to Buffzone reporter Brian Howell, Sanders didn't come cheap for Colorado, who will pay him $29.5 million over the span of five years. However, there are caveats. "Sanders would owe CU $15M if he leaves in the first year, $10M if he leaves in the 2nd year, $8M in the third year and $5M if he leaves after that. If Colorado fires Sanders at any point without cause, the school would owe him 75% of his remaining contract," tweeted Howell. And apparently, the school can't even actually afford him — yet (via Yahoo).
Sander's news comes after a successful stint (and especially successful)season) at JSU, where he lead the players to a second SWAC Championship title victory, per Bleacher Report. Not to mention, Sanders used his celebrity to enact real, meaningful change at the HBCU, including personally paying for the football program, according to Diverse Education. Needless to say, Sanders' career pivot has inspired strong reactions across social media.
Twitter is not happy with Deion Sanders' move to the University of Colorado Boulder
Justin Ford/Getty Images
Deion Sanders' decision to move to the University of Colorado Boulder, where his son will be attending as a quarterback, is not sitting well with many of his fans. "All that talk about HBCUs and helping disadvantaged black youth went right out the window. Ran to the money first chance he got. Deion Sanders is a sellout" tweeted one angry fan. Another user tweeted, "If Deion sanders leaves Jackson State after making it seem like he was bringing hbcu back he will be just like the other coaches who ruin players futures just for his selfish greed." 
Some Twitter users have also slammed Sanders' previous admission that god originally led him to coach for Jackson State University, according to HBCU Gameday. In response to a video where Bomani Jones claims Sanders "sold a dream and then walked out on the dream," another user agreed. "Bomani kept it real," tweeted the fan. "You can't use God as a shield to do what you want to do anyway. Just keep it real. This was the quick way to get where you want to go. Deion can do as he pleases but we ain't gotta be fools." Of course, not everyone was displeased. "Wait, so Deion Sanders salary was $1.2 Million oveeeer 4 years which is $300K a year and he gave half away to improve the facilities ... And people are mad he's taking $5 Million a year over $300K. Bye," tweeted rapper Vada Fly.

Deion Sanders receives support from Tom Brady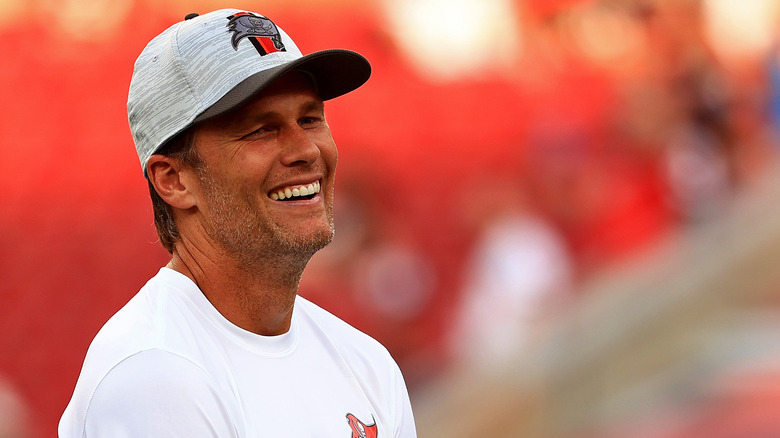 Mike Ehrmann/Getty Images
Even though Deion Sanders' decision has set Twitter into an uproar, he's received the support of one of his peers: Tom Brady. During a recent episode of the "Let's Go" podcast, Brady had nothing but complimentary things to say about Sanders. "Deion, I think for anyone who loves the sport of football, the more people that are in it that have great expertise and knowledge, that understand why the games are won and lost, that are gonna bring the enthusiasm to it, the better it is for the sport," said Brady (via Fox News). "So, I think what Deion's done, and he was in the media and now he wants to be back out there making an impact, coaching and changing people's lives." 
Brady went on to say, "I just love seeing everything that Deion's accomplished, and there's no bigger fan of him than me. And I'll be pulling for his team, no doubt."
While Brady also mentioned that he and Sanders are friends, they're also business partners — sort of, at least. In October, Brady signed Deion's son, Shedeur Sanders, to his athletic fashion line Brady Brand, according to Sports Illustrated. "Tom has been a longtime mentor to me, both on and off the field and I've been a fan of his apparel brand since its inception, so this partnership feels like a natural next step," shared Shedeur in a statement. "I couldn't be more grateful and excited to join the list of world-class athletes that represent the brand."