Kirstie Alley Had A Seemingly Complicated Relationship With Tom Cruise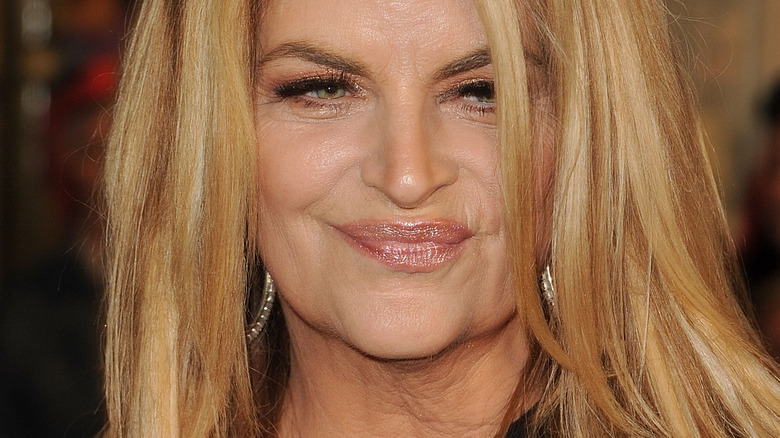 Jason Merritt/term/Getty Images
The tragic death of Kirstie Alley has shaken the entertainment world. Shortly after the news broke, John Travolta posted a heartbreaking tribute to his former "Look Who's Talking" co-star. "Kirstie was one of the most special relationships I've ever had. I love you Kirstie. I know we will see each other again," wrote Travolta via Instagram.
Meanwhile, Alley's former "Cheers" co-star Kelsey Grammar, expressed his heartbreak in a brief statement to People. "I always believed grief for a public figure is a private matter, but I will say I loved her," shared Grammar. Ted Danson and Rhea Pearlman, who also appeared on "Cheers," also expressed their condolences. And while Pearlman praised Alley for her friendship, Danson's gushed about her talent, calling her performance on the classic sitcom "brilliant."
While it's clear that Alley was loved both on screen and in real life, the late actor, who practiced Scientology, was embroiled in several high-profile feuds over the years. Her biggest rival was former Scientologist Leah Remini, which according to Us Weekly, started after Remini's decision to leave the faith. Unfortunately, Alley also fell out with her former "Dancing With The Stars" partner Maxim Chmerkovskiy after he later nurtured a friendship with Remini (via Us Weekly). However, Alley's relationship with Tom Cruise may be the most complicated.
Tom Cruise may not have liked Kirstie Alley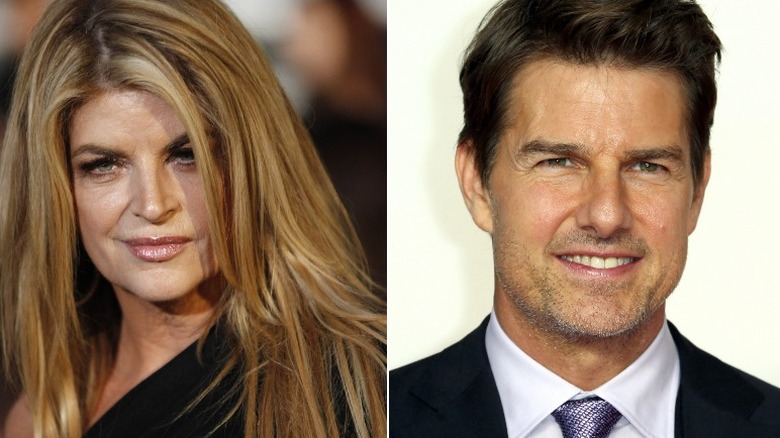 Joe Seer & Fred Duval/Shutterstock
It's well known that Tom Cruise is one of Scientology's most famous, high-ranking members. Within Leah Remini's memoir, "Troublemaker: Surviving Hollywood and Scientology" Remini revealed that Cruise wielded a ton of power and even gave his subordinates a lesson on the power structure within the church (via Vulture). However, Remini was extra troubled after attending his wedding to his now ex-wife Katie Holmes, when Holmes had her written up for supposedly disturbing the guests with her behavior.  
Given Cruise's influence and Kirstie Alley's dedication to refuting many of Leah Remini's claims, it would be normal to assume that Alley was in Cruise's good graces. However, Alley and Cruise's relationship is more layered. Per Remini's book, Cruise wasn't fond of Alley. "I had heard that Tom didn't like [Kirstie Alley and John Travolta]," wrote Remini. If Remini's claims are true, however, then Cruise's dislike of Alley has remained private, as he's never publicly derided her.
However, as Leah Remini (via News.Au) noted in her Scientology tell-all, Alley wasn't present at Cruises' 2006 destination wedding to Katie Holmes. 
Kirstey Alley once defended Tom Cruise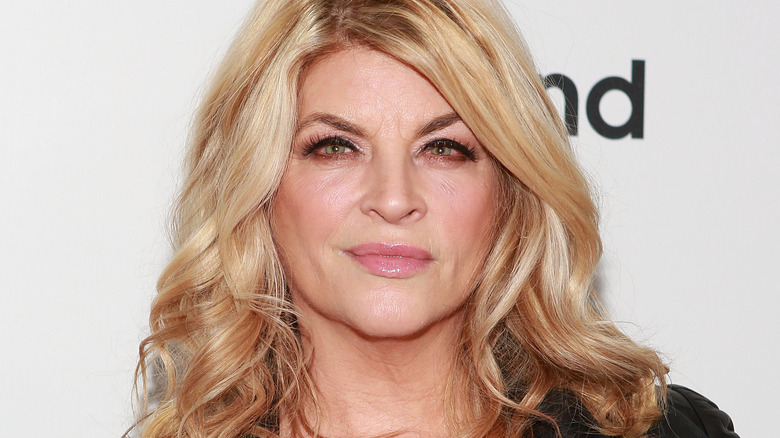 Robin Marchant/Getty Images
In 2012, Vanity Fair published a piece claiming that Cruise, prior to marrying Katie Holmes, held auditions for women who could be potential romantic prospects. According to the piece, Cruise had been involved with a string of women who didn't align with his Scientology beliefs and he was looking for someone more compatible with his faith. 
Following the report, Cruise's lawyer denied the magazine's account to AFP. "Vanity Fair's story is essentially a rehash of tired old lies previously run in the supermarket tabloids, quoting the same bogus 'sources,'" said Bert Fields (via The Globe and Mail)."It's long, boring and false," Fields added.
Interestingly enough, Kirstie Alley also spoke out in defense of Cruise. "I think whenever you have articles written that are third and fourth parties' opinions – it's like the game Gossip and you don't get the truth," said Alley (via ET). "I think that a magazine of that caliber should have interviewed him, and then they would get the truth." Alley continued, "I think that probably all religions sound bizarre to the people who are not the practitioners of them ... To me, it's so normal, and probably 90% of the crazy stuff I hear isn't true."