What Sarah Jessica Parker's Childhood Was Really Like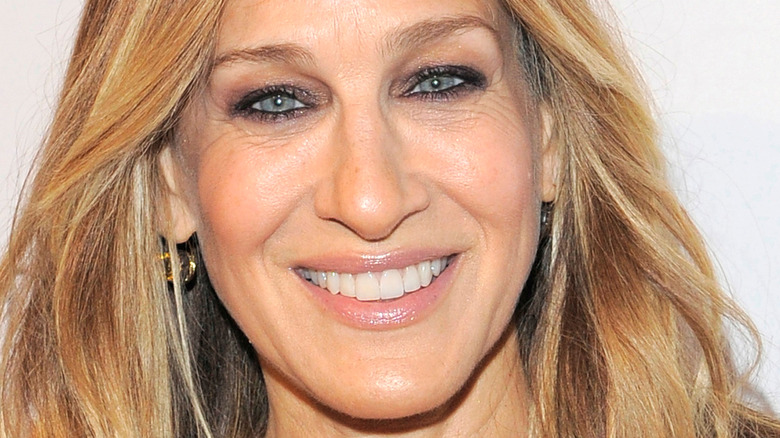 Ron Adar/Shutterstock
Sarah Jessica Parker wrote her name in TV history with her portrayal of Carrie Bradshaw in "Sex and the City," a show that helped kick off the Golden Age of Television and put HBO on the map, the Los Angeles Times noted. With Carrie's many flaws, quirks and everyone's dream closet, Parker created an icon. For it, she was rewarded with two Emmys and six Golden Globes. Parker and Carrie proved eternal in 2022, when Time included her in its list of 100 most influential people.
But acting didn't just make Parker famous — it also made her a fortune. As the popularity of "SATC" grew, so did Parker's salary. For the first three seasons, Parker earned about $200,000 per episode, totaling close to $50 million for that period, according to Celebrity Net Worth. But she received a hefty pay rise starting in Season 3 when she became a producer on the show, bumping the previous figure to a whopping $3.2 million per episode.
Parker continued to make bank with "SATC" even after the series ended, with lucrative movie deals that combined put an extra $35 million in her figurative pocket. "SATC" is a gift that keeps on giving. To shoot the first season of the 2021 HBO Max revival, "And Just Like That," Parker reportedly earned upwards of $1 million per episode, according to Variety. With an estimated net worth of $200 million, Parker lives quite a comfortable life — one that veers far off from the reality of her childhood.
Sarah Jessica Parker comes from a humble background
Sarah Jessica Parker grew up in Ohio as the fourth of eight siblings, she told The New York Times in 2000. Providing for such a large family was no easy feat for Parker's mother, Barbara, and stepfather, Paul Forste, who worked as a truck driver. "I remember my childhood as Dickensian," she said. "I remember being poor. There was no great way to hide it."
Poverty meant she did not always have access to basic services or special occasions like her peers. "We didn't have electricity sometimes," she explained. "We didn't have Christmases sometimes, or we didn't have birthdays sometimes, or the bill collectors came, or the phone company would call and say, 'We're shutting your phones off.'" To make ends meet, Barbara and Forste relied on welfare. "I knew I was different from the kids who pay for lunch or bring their lunch from home," she said.
Parker, however, never lacked the most important things. "I wouldn't change any of it for anything," she told People's Jess Cagle in 2017. Despite their limited means, Parker always had plenty of love, in addition to access to the arts. The truth of her everyday life also taught Parker some valuable lessons. "Not having everything you want is a blessing," she said. It stimulated her creativity in myriad ways. "You make up games ... we went to the theater, and the ballet and the opera because all of that was free," she detailed.
Sarah Jessica Parker's childhood inspired her career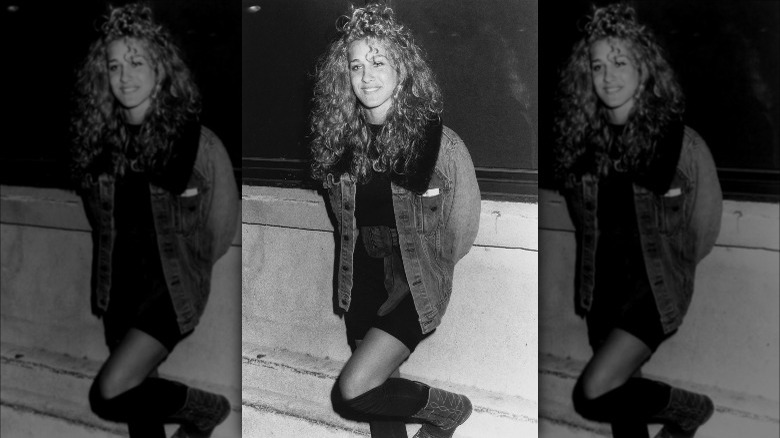 Michael Ochs Archives/Getty Images
Because Sarah Jessica Parker's family was of limited means, her mother often turned to free entertainment to keep her children engaged. "My mother was really industrious and intrepid about finding out what was available, so we went very early to the theatre and the ballet and the opera," she told The Guardian 2006, "because it was either free for children or very affordable." The children's exposure to the arts had an influence not only on Parker but on her siblings, many of whom became involved in local theater productions, according to The New York Times.
Parker was 9 when she starred in Hans Christian's "The Little Match Girl" in Cincinnati. "When my love for acting was born. My first job," she captioned a throwback photo she posted to Instagram in 2018. Parker and her siblings' success in Ohio propelled the family to move to New York in search of more theater opportunities two years after her debut. Parker started earning money right away, all of which went straight to her family, she told the NYT.
But her mother's had no financial motivation for betting on her children's acting. In fact, her stepfather's business picked up after they left their native Ohio behind, which lifted the pressure on the kids. "She wanted to raise a family that had grand and important lives," Parker explained. "It was weird because we were living in all this chaos, but her image was actually a great motivator."