Love Is Blind Star Cole Barnett Reacts To Zanab Jaffrey's TikTok Shade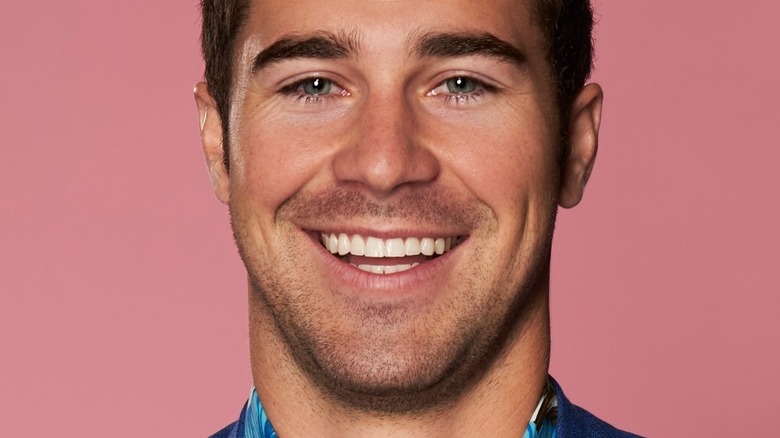 SER BAFFO/NETFLIX
Love was not blind when it came to Cole Barnett and Zanab Jaffrey's relationship. Barnett and Jaffrey captivated audiences on season three of "Love is Blind" with their tumultuous affair.
Things started strong for the couple when they connected in the pods where they couldn't see one another. With such a strong bond, the couple decided to take the leap of faith and to get married. However, things quickly became rocky for the couple after once they took on the "real world." Outside of the pods, Barnett commented on his attraction to another cast member on the show, Colleen Reed, per Us Weekly. Throughout the show, it was clear the couple had a toxic relationship, and at one point, Barnett even called Jaffrey "bipolar."
So, spoiler alert ... the two did not end up tying the knot. While many were disgusted by Barnett's actions in the show, some fans switched to his side after a heated debate over none other than a clementine. On the reunion show, Jaffrey alleged that the 27-year-old was "trying to control" what she was eating, per Business Insider. The two got into a heated fight where Barnett claimed what she said was completely untrue. In the final moments of the reunion show, they aired the controversial clip, and many believed it came off as more innocent than what Jaffrey described. The couple has had its fair share of ups and downs, and the drama has since moved from television to social media.
Cole doesn't care about Zanab spending time with his ex-wife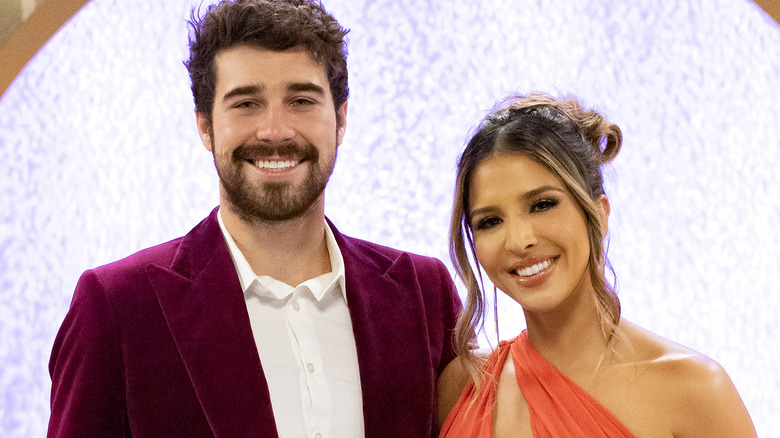 One of the meaningful talks Cole Barnett and Zanab Jaffrey had on "Love Is Blind" was when Barnett shared he was previously married, per Gossip Next Door. But since the two have broken up, it seems Jaffrey is getting close to her ex's ex.
After the reunion show aired, many fans turned on Jaffrey, but she is unconcerned with the haters and taking a jab at Barnett in a TikTok video. In the clip, the 32-year-old is dancing to "Gangsta's Paradise" with the caption, "You're in my comments/mentions/dms about him. I'm having coffee with his ex-wife. Respectfully, we are not the same. Disrespectfully, we both don't want that. #prayingforyou." Fans are wondering if Barnett saw the video.
Well, the 27-year-old realtor revealed on the "Not Skinny But Not Fat" podcast that he didn't see the shade his former fiancée threw at him. Host Amanda Hirsch shared what the video said, and Barnett responded, "Oh dang. Oh, I'm sure they have a lot to powwow over. I mean, they could lick their wounds all day, I'm sure." Hirsch suggested this would be a nightmare for anyone and she would be "mortified." In his chill demeanor, Barnett suggested it "sounds fun" for Jaffrey and his ex-wife. He said he hasn't spoken to his ex-wife and is unsure how to feel about the video. He said, "...What are they going to do, get together and talk about how horrible I am?"