Don Lemon Discloses His Opinion On Amy Robach And T.J. Holmes' GMA Affair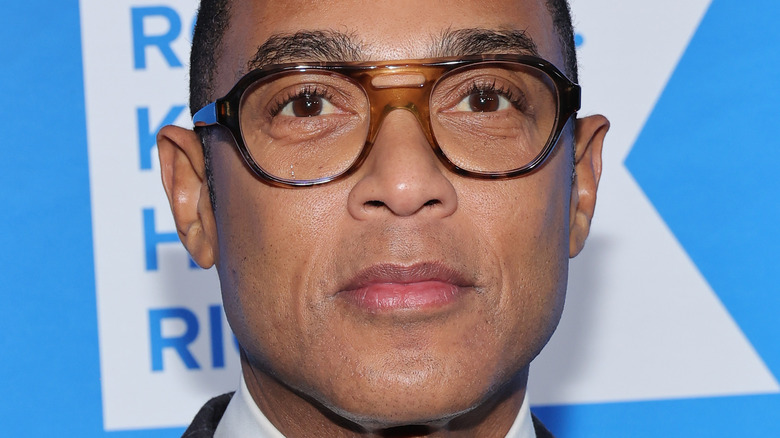 Mike Coppola/Getty Images
CNN anchor Don Lemon is chiming in on the cheating scandal between his former colleague and "Good Morning America" co-hosts, T.J. Holmes and Amy Robach.
On November 30, the Daily Mail released photographic evidence proving that Holmes and Robach were canoodling outside of work hours — and outside of their respective marriages. Before the alleged affair, Holmes was married to attorney Marilee Fiebig, and Robach was committed to actor Andrew Shue. Ironically, both couples tied the knot in 2010 and have been together for 12 years. But a romantic relationship reportedly blossomed between the co-hosts around June 2022.
After the affair was made public, ABC decided to temporarily remove Holmes and Robach from their spots on "GMA's" third hour. According to an internal company call obtained by Deadline, ABC News president Kim Godwin explained that while the entanglement was technically "not a violation of company policy," it had become a "distraction." CNN's Lemon is now revealing his opinions on the whole debacle.
Don Lemon sends T.J. and Amy love and support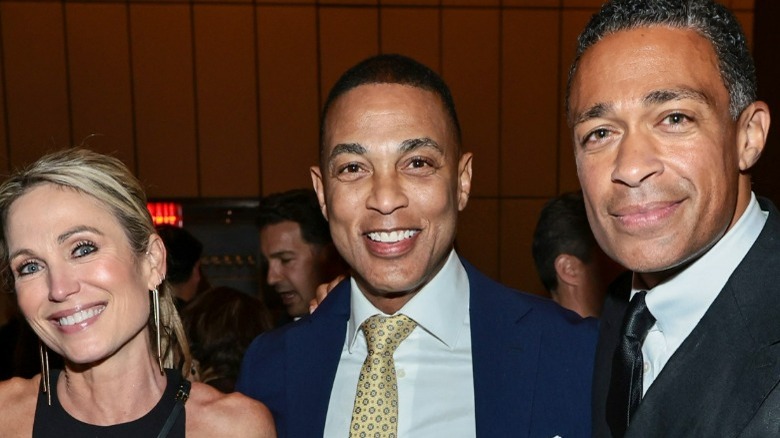 Jamie Mccarthy/Getty
Lemons are sour, but CNN's Don Lemon had nothing but sweetness to offer "Good Morning America" co-hosts, T.J. Holmes and Amy Robach. While attending the Ripple of Hope Award Gala on December 6, Lemon spoke to Entertainment Tonight about his former coworker's current situation. "I know T.J., I worked with T.J. at CNN," he explained. "So I have nothing but love for him, and I hope that he's okay."
"I don't know about their situation, I'm not privy enough," Lemon elaborated. "But I just like to offer people love and support, and I hope that they're okay, and hope that they continue to prosper." He ended by saying he wanted to "give them a hug" once he saw them in person again.
Lemon seemed to hint that the media attention toward the private affair has been relatively brutal for an already messy situation. Even radio host Howard Stern said he is already over the Robach and Holmes affair on the December 5 episode of his SiriusXM program. "I don't know, I kind of feel like, again, maybe I'm not seeing the problem here, but if those two work together and they wanna b*** and be in love, what do I give a s***?" he asked (via the New York Post) "Why is that, like, offensive to people?"