Howard Stern Is Already Over Amy Robach And TJ Holmes' Affair Drama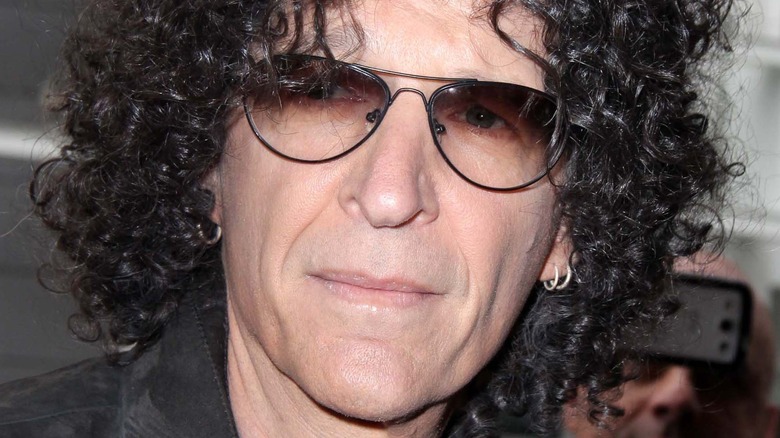 s_bukley/Shutterstock
When you're on one of the biggest morning shows in the country, there's no doubt that you live your life under a microscope day in and day out. "Good Morning America" co-stars Amy Robach and T.J. Holmes have been the hot topic of conversation after the Daily Mail posted several photos of the pair holding hands in a cab and cozying up with cocktails at a bar. Robach and Holmes are married, but the Daily Mail reports that Robach and her husband, Andrew Shue, are on the outs, adding that Robach was spotted moving out of their shared home in August 2022. Meanwhile, Holmes' wife, Marilee Fiebig, was reportedly "blindsided" by the alleged affair news, per Page Six.
After news of the alleged affair broke, ABC pulled Robach and Holmes from the show for the time being. According to Yahoo! Entertainment, ABC News President Kim Godwin pulled the two from the air because of the media circus that has taken attention away from the show. Godwin reportedly noted that Robach and Holmes' romance "is not a violation of company policy," but they are working on a solution to move forward with less drama.
It seems the public can't get enough of the romance rumors. "We're interested in relationships, but more importantly, we're interested in the failure of relationships — especially when we watch it evolve and unfold on television right before our very eyes," clinical psychologist Donna Rockwell told USA Today of the obsession. However, at least one person isn't as obsessed. 
Howard Stern doesn't understand why people are offended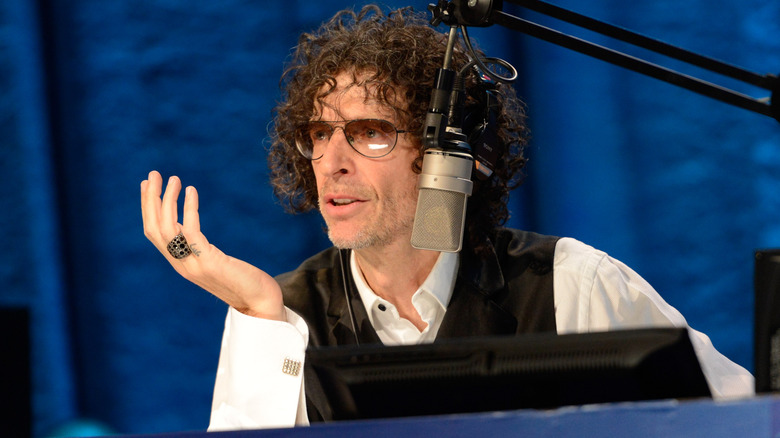 Kevin Mazur/Getty Images
There's no doubt that T.J. Holmes and Amy Robach's alleged affair has made plenty of headlines, but a few people are sick and tired of hearing about it — and radio host Howard Stern is one of them. According to the New York Post, Stern spoke about the drama on his hit SiriusXM show as he pointed out how Robin Roberts is reportedly "very upset" over the drama with her co-stars. But, Stern sees it in a different light. "I don't know, I kind of feel like, again, maybe I'm not seeing the problem here," he said on-air. "But if those two work together and they wanna b*** and be in love, what do I give a s***? Why is that like offensive to people?"
Stern's co-host Robin Quivers called out the host, asking why he was talking about it if it's not that big of a deal. The longtime radio host said that he felt the pair should not be fired from the show and laughed over the fact that incidents like the one between Holmes and Robach need to be reported to HR. "In other words, at what point do you go to HR and say you're carrying on with one of your coworkers? Do you go, 'Uh, oh, I'm attracted!'" he joked.
Other celebs have also weighed in on the drama, including Bethenny Frankel, who had a different take on TikTok as she applauded ABC for taking the pair off-air.