Stranger Things Star Charlie Heaton Opens Up About Alleged Cocaine Possession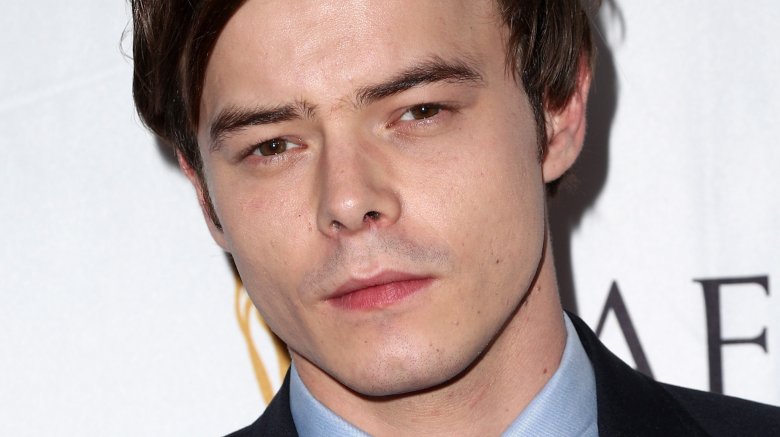 Getty Images
The Stranger Things star is breaking his silence.
Six months after he was detained at LAX for alleged cocaine possession, Charlie Heaton opened up for the first time since the incident during an interview with Flaunt magazine on Friday, March 9, 2018.
"It's all sorted now," the British actor, who portrays Jonathan Byers on the hit Netflix series, began, having just returned to the US to film its third season. "We go back in April."
Describing the media frenzy which followed the occurrence as "f**king awful," Heaton explained that it was particularly "upsetting" for his parents after reporters turned up at both their home and his.
"It was hard," he went on. "Everything happened so fast, and I hadn't come to terms with the fact that I was famous. When something steps in from the work you are doing and breaks into your personal life...you feel kind of vulnerable. All of a sudden it becomes a very big story and it gets really blown out of proportion."
Heaton continued, "At the end of the day I just wanted to go back. I want to work and continue to work — that's all I've ever done."
As Nicki Swift previously reported, Heaton had been flying to Los Angeles to attend the second season premiere of Stranger Things when he was busted for alleged cocaine possession at LAX in October 2017. After a sniffer dog detected the drug, he was temporarily detained by authorities at the airport and barred entry into the country. 
The 24-year-old actor, who reportedly shares a secret love child with ex-girlfriend Akiko Matsuura, did not face charges, nor was he deported. However, he immediately returned to London and later apologized for the incident. 
"My planned travel to the US last week was affected by an issue at US immigration, and I am working to rectify it as soon as possible," Heaton said in a statement to Entertainment Tonight. "I'm sorry to all the fans and my Stranger Things family for missing the premiere. We are all so proud of this season and I would never want this story to negatively impact the show."