How Prince Harry Completely Disregarded Prince William's Wishes In New Series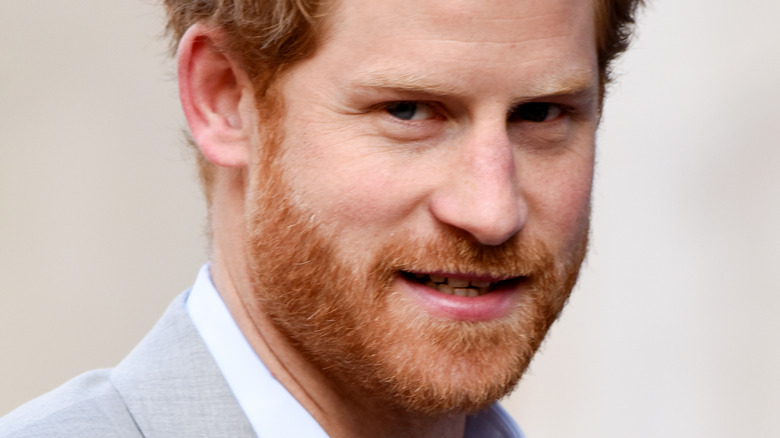 LINGTREN.COM/Shutterstock
On November 20, 1995, a rare interview with the late Princess Diana was released as a part of the "Panorama" documentary, per History. In the interview Princess Diana elaborated on her mental health struggles and even admitted to having an affair. The interview strained relationships among the royals and even tested the throne's power. But it was later found that Martin Bashir used "deceitful methods" — such as smuggling equipment and forging bank statements to gain trust — to access and air the interview.
In a 2021 statement about the controversial interview, Prince William said, "It brings indescribable sadness to know that the BBC's failures contributed significantly to her fear, paranoia and isolation that I remember from those final years with her ... It is my firm view that this Panorama programme holds no legitimacy and should never be aired again" (via Independent).
While Prince William was firm in his statement on wanting the interview to be erased from existence, Prince Harry had a differing opinion. Sources told Page Six that Prince Harry was more angry at the media rather than what was said in the interview, so he didn't mind it being out in the open. "This is something that came together in the wrong way, but in the end it is still part of Diana's story," the insider said. And it seems that the younger royal brother is sticking to that view.
Harry & Meghan shows Princess Diana's Panorama interview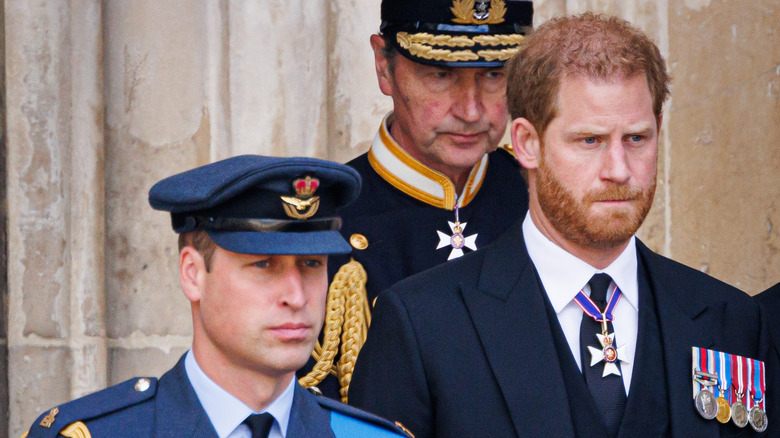 Patrick Van Katwijk/Getty Images
In the new Netflix docuseries "Harry & Meghan," the former royals wanted to show what life was like through their eyes, specifically when it came to the media. In one of the episodes, Prince Harry said, "In this family sometimes, you know, you're part of the problem rather than part of the solution" (via AP News). He then went on to explain how "unconscious bias" has affected him. "Once it has been pointed out, or identified within yourself, you then need to make it right," he added.
But because of this desire to show how the media has influenced their relationship with the royal family, the docuseries included the controversial "Panorama" interview, and Prince William will reportedly be "dismayed" at his younger brother's decision to air the interview again. "He will be rightly furious about it," a source told Mirror, adding that Prince William thought that they had a mutual understanding of why the interview shouldn't be shown again. "Sadly once more it shows the gulf between the two brothers couldn't be wider."
Prince William and Prince Harry's relationship has been on the rocks since Prince Harry made the decision to leave the royal family, and their comments at each other through the media have only made things worse. According to Us Weekly, Prince William and Princess Catherine were "flummoxed" when the docuseries' trailer was released.