Lindsie Chrisley Breaks Her Silence On Todd And Julie's Lengthy Prison Sentencing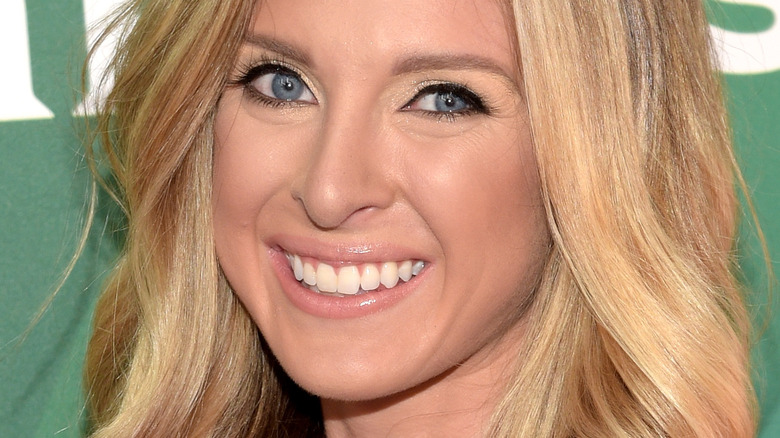 Jason Kempin/Getty Images
In November 2022, Todd and Julie Chrisley were sentenced to a combination of 19 years in prison. According to CBS News, Todd was given a 12-year prison sentence, and Julie got seven years. The two reportedly will be supervised following their release for three years and the reality TV stars will also have to pay restitution. 
However, the Chrisleys aren't giving in to this sentencing and reportedly plan to appeal. "Their trial was marred by serious and repeated errors, including the government lying to jurors about what taxes the couple paid," Alex Little, the family's attorney, said in a statement obtained by the Los Angeles Times. "Based on these issues, we are optimistic about the road ahead."
While some of Todd and Julie's children have been fairly quiet throughout the lengthy legal battle, Savannah Chrisley has been outspoken through it all. In an episode of her "Unlocked" podcast, she reflected on her childhood, mentioning that she never experienced a moment where her parents weren't there for her. "The best way I can describe it is grieving the loss of parents who are still alive, which is a really weird thought process and feeling," she said of her parents' situation. And now, it appears that other members of the family are following suit and slowly breaking their silence on the matter, including oldest daughter, Lindsie Chrisley.
Lindsie Chrisley says she's 'heartbroken' over parents' sentencing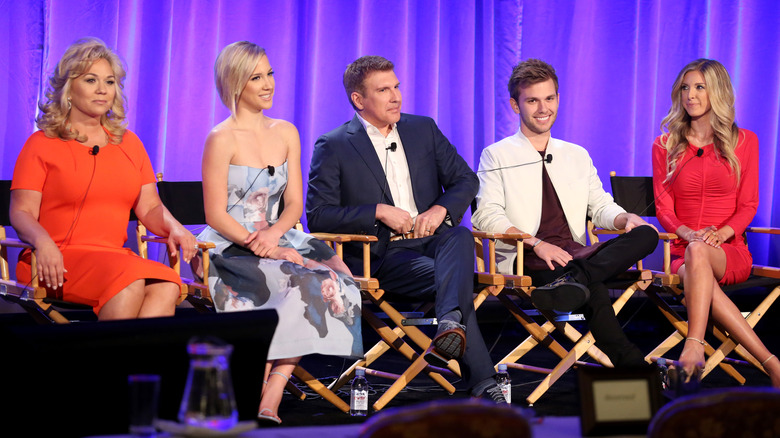 Frederick M. Brown/Getty Images
Lindsie Chrisley, who has been pretty tight-lipped about her parents' legal battle, recently opened up about how she feels about the sentencing. "I had been sitting pretty quiet regarding all of my family stuff," she admitted on her "Coffee Convos" podcast. She then emotionally revealed that things have been hard for her and that she is "heartbroken" over the outcome of the sentencing. "And at the end of the day, this is a real family, and it's my family," she added. "These are real and raw emotions."
Lindsie and Todd Chrisley were estranged, but she revealed that they were on talking terms again after her divorce. "After my divorce stuff had become public, my dad had posted, 'I'm here, I love you, whatever's going on in your life right now I see it,'" she shared on the "Southern Tea" podcast. "That's really more so how we were able to reconnect." 
Following Todd and Julie Chrisley's prison sentencing, other Chrisley kids have been sharing cryptic thoughts about the situation. "Do not judge, or you too will be judged," Kyle Chrisley shared in his Instagram stories (via People), quoting a Bible verse that alludes to any judgment surrounding his family amid the legal battle. Chase Chrisley also posted an Instagram story about appreciating life and the people around you, as they could "unexpectedly be taken from you", per Page Six.