Shia LaBeouf Breaks Silence On 2017 Arrest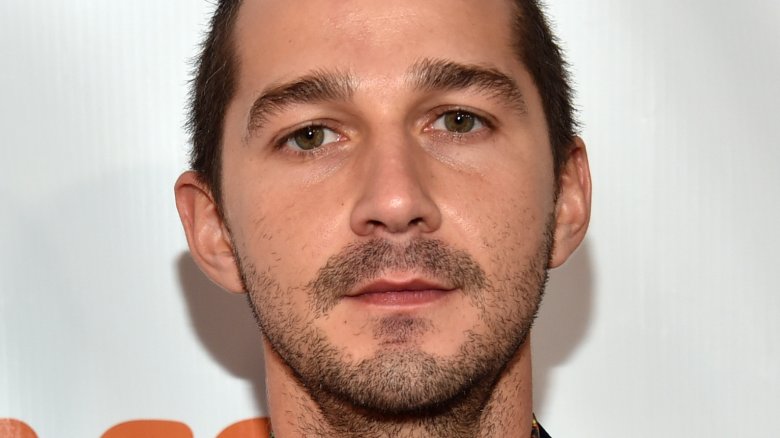 Getty Images
The Borg vs. McEnroe star is owning up to his past mistakes.
On Tuesday, March 13, 2018, Shia LaBeouf opened up about his 2017 arrest for public drunkenness in a rare interview for Esquire magazine's April 2018 edition.
"What went on in Georgia was mortifying," he began. "White privilege and desperation and disaster...It came from a place of self-centered delusion...It was me trying to absolve myself of guilt for getting arrested. I f**ked up."
He continued, "I'm a buffoon. My public outbursts are failures. They're not strategic. They're a struggling motherf**ker showing his a** in front of the world."
"I've got to look at my failures in the face for a while," the 31-year-old actor, who completed a 10-week court-ordered rehab program last fall, added. "I need to take ownership of my s**t and clean up my side of the street a bit before I can go out there and work again, so I'm trying to stay creative and learn from my mistakes. I've been falling forward for a long time. Most of my life. The truth is, in my desperation, I lost the plot."
As Nicki Swift previously reported, LaBeouf was arrested for public intoxication, disorderly conduct, and obstruction in Savannah, Ga. in July 2017. He later apologized after police body cam footage released to the public showed the Transformers star going on an expletive-filled rant as cops led him to the police car.
"I am deeply ashamed of my behavior and make no excuses for it," he said in a statement to TMZ. "My outright disrespect for authority is problematic to say the least, and completely destructive to say the worst."
The former child star continued, "It is a new low. A low I hope is a bottom...I have been struggling with addiction publicly for too long, and I am actively taking steps toward securing my sobriety and hope I can be forgiven for my mistakes."
While his public intoxication charge was dismissed that October, LaBeouf pleaded guilty to obstruction of justice and no contest to disorderly conduct. At the time, the judge sentenced him to one year probation, anger management classes, and an alcohol evaluation.