Why Bethenny Frankel And Fredrik Eklund Aren't Friends Anymore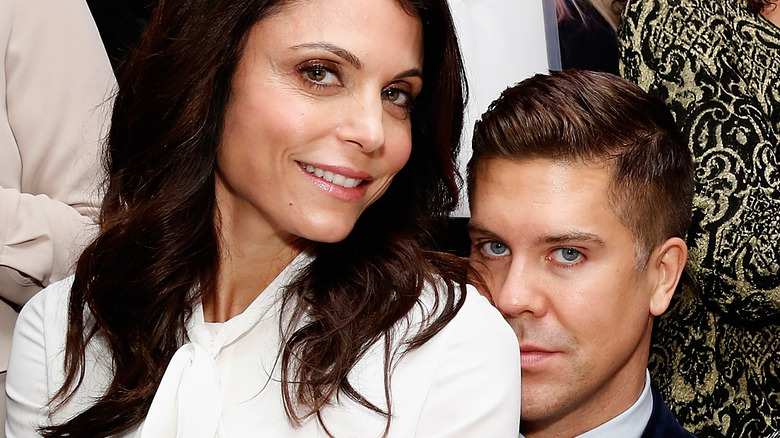 Cindy Ord/Getty Images
Reality TV personalities and previous costars Bethenny Frankel and Fredrik Eklund were once friends as they collaborated professionally. The two teamed up for the reality show "Bethenny & Fredrik," which aired for one season in 2018. The series followed the pair as they joined forces to revamp, then flip properties in New York. In a first look at the Bravo show, Frankel and Eklund were shown exploring East Coast real estate and sharing some fun experiences. "I think we could do magical things together," Frankel said of her professional partnership with Eklund.
In a past Bravo interview, Frankel revealed that she met Eklund following TV host Andy Cohen recommending that she go to him for help with selling the apartment she then resided in. While chatting with E! News in 2018, Eklund elaborated on how their friendship began with happy times. "We were out looking at apartments. She was a client, and we started becoming friends," Eklund said. "And we just were laughing." They also clashed on occasion, such as when Eklund accused Frankel of not responding to an email he'd sent her, or when Frankel referred to Eklund as a "snake oil salesman." Since "Bethenny & Fredrik" ended, the celebs have revealed that they've drifted apart.
Bethenny Frankel and Fredrik Eklund are 'not friends,' but there's no bad blood
Bethenny Frankel and Fredrik Eklund's friendship came to a close after they appeared on "Bethenny & Fredrik." There was no major drama behind the end of the companionship, however. In a 2021 interview with ET, Eklund spoke highly of Frankel and detailed the status of the friendship. "I will always admire her," Eklund said. "She said to me at the end, 'We're not friends because we don't hang out,' so I guess we're not friends." Eklund went on to discuss how he and Frankel tried their best to create a strong business partnership. "We were going to invest in all these apartments together, renovate them, and then it went sour. It went really sour, and it was very exhausting." In spite of this, Eklund said he'd "never, ever had more fun with anybody in my life than her." 
In a May 2022 "Watch What Happens Live" appearance, Frankel gave an update on when she last talked to Eklund. "I haven't spoken to Fredrik in a minute. I think I asked him for a realtor recommendation," Frankel said. She then added that she had been searching for a real estate professional outside of New York City, "in another place where he's not working." Following the ex-costars and past friends going their separate ways, Frankel and Eklund have focused on brand new professional endeavors.
Bethenny Frankel and Fredrik Eklund have both explored new projects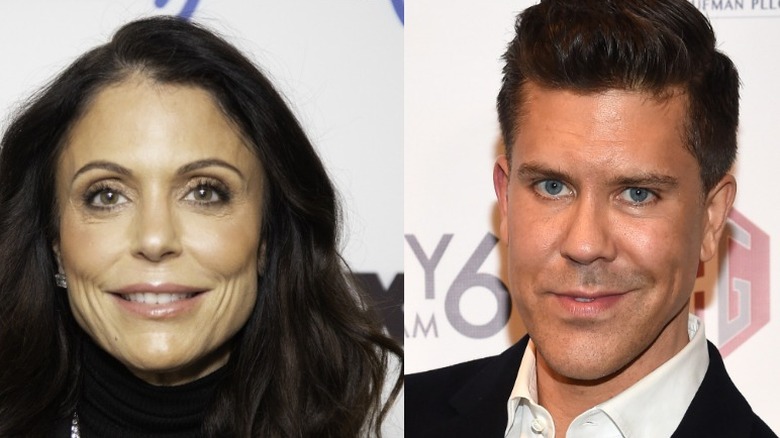 Dimitrios Kambouris & Santiago Felipe/Getty & undefined
Bethenny Frankel and Fredrik Eklund have taken on numerous roles since moving on from their friendship and professional partnership. After "Bethenny & Fredrik," Frankel continued to appear on "The Real Housewives of New York City" through 2019. In addition, she hosted "The Big Shot with Bethenny" in 2021, which followed businesspeople competing to work with Frankel for her Skinnygirl company. She has since started two of her own podcasts, "Just B with Bethenny Frankel" and "ReWives." The former podcast consists of Frankel discussing a variety of topics like business, relationships and fame while also welcoming guests. For the latter podcast, Frankel dishes on past episodes of the "Real Housewives" shows from various cities. Frankel's most recent TV series is "Money Court," in which she and business mogul Kevin O'Leary weigh in on financial debates that are faced in the business world.
Eklund, meanwhile, remained a star of "Million Dollar Listing New York" up until the show's final season in 2021. He has also appeared in 17 episodes of "Million Dollar Listing Los Angeles," the original version of the reality series which began airing in 2006. He additionally continues to work in real estate as a co-founder of the Eklund Gomes real estate agency. Although the two haven't stayed close over the years, they've both certainly kept busy with several prosperous ventures.