Gayle King Doesn't Hold Back On Amy Robach And T.J. Holmes' Affair Drama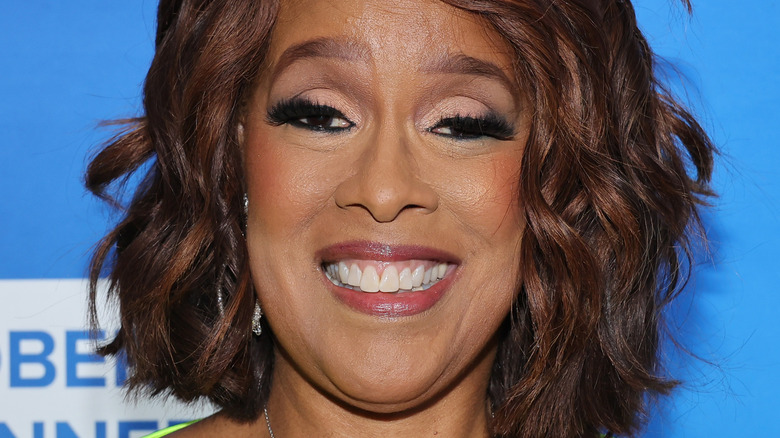 Mike Coppola/Getty Images
At the end of November 2022, Daily Mail reported that "Good Morning America" co-hosts Amy Robach and T.J. Holmes were romantically involved with each other. "Everyone knows that Amy and T.J. have been close friends for a long time now," a source told the media outlet. However, the romance isn't without drama as the two are both married to other people. 
After the report was released, both Robach and Holmes returned to work in good spirits. "They're not ashamed," an insider told Page Six. "They're two consenting adults who ended up loving each other." The source added that, although they weren't expecting their romance to be announced in the tabloid news, they were feeling relieved that it was out in the open. Another insider claimed that the relationship started in August as the two bonded over their marriage problems.
However, ABC eventually took the co-anchors off the air and it was reported that the network was looking into the details of the relationship. "The goal is to determine if Amy and T.J. did anything to breach their contracts," a source told TMZ. The network is making sure the company's resources as well as other co-workers were not used as a way to keep the relationship out of the public eye. With this big scandal, a lot of people are weighing in, including CBS anchor Gayle King.
Gayle King says the GMA affair drama is messy and sloppy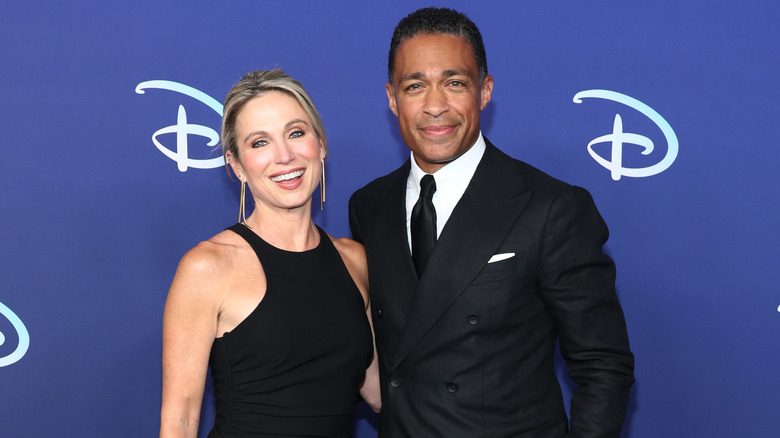 Dia Dipasupil/Getty Images
Gayle King had a good bit to say on the reported relationship between Amy Robach and T.J. Holmes. "It's just gotten very messy and very sloppy. I do think that," she said on "Watch What Happens Live." She mentioned that they, of course, are "two consenting adults," but, the more that she read, discovered that it's more complex than that. "To me, [it's] a sad situation because you've got kids involved, you've got families involved, and I keep thinking about that," King added. "I'm very concerned about that."
One of the reasons King called it "messy" could be because of Holmes' past infidelity rumors. According to Page Six, he was allegedly involved with "Good Morning America" producer Natasha Singh for three years, starting in 2016. Holmes and Singh were both married to other people, and it reportedly caused a riff between Holmes and his wife at the time.
Unlike King, CNN's Don Lemon spoke out in support of Robach and Holmes. "I hope I see [Holmes] in person so I can give him a hug," he told Daily Mail. "I love them and I wish them the very best." He also added that, because people don't know all the facts yet, they should be respectful instead of jumping to conclusions.