Harry And Meghan's Documentary Just Got An Ironic Roasting From Viewers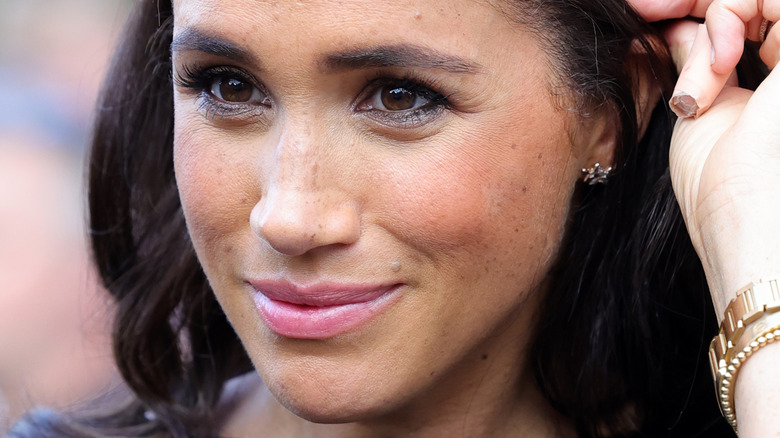 Chris Jackson - WPA Pool/Getty Images
The build-up to Prince Harry and Meghan Markle's Netflix documentary has been reminiscent of the buzz surrounding their 2020 interview with Oprah Winfrey. First, the couple dropped the trailer on the same day as Prince William and Kate Middleton's trip to the U.S. for the latter's Earthshot Prize ceremony, according to Page Six. The 1:00 promo is dramatic, featuring black-and-white candids of the Duke and Duchess of Sussex and voice-overs from the pair. "No one sees what's happening behind closed doors," Harry says. "When the stakes are this high, does it make more sense to hear our story from us?" Meghan asks. Further adding to the hype, Netflix billed "Harry & Meghan" as "an unprecedented and in-depth documentary series" that shows viewers "the other side of their high-profile love story." Safe to say, expectations were high.
There were also plenty of never-before-seen moments and interviews for viewers to dissect. Per the Daily Mail, Meghan's mother Doria Ragland offered a hot take on her daughter's romance. The documentary aired previously private pictures of the couple's early courtship and Harry's proposal. But all that happiness was contrasted with accusations of racism within Buckingham Palace. Harry detailed how his wife was harassed by the media, in ways that were eerily similar to how the paps had once hounded his late mother, Princess Diana. It's a unique tale, possibly with many different sides to the story. So, how are viewers reacting, now that the docuseries is streaming on Netflix?
Harry & Meghan floundered in comparison to The Crown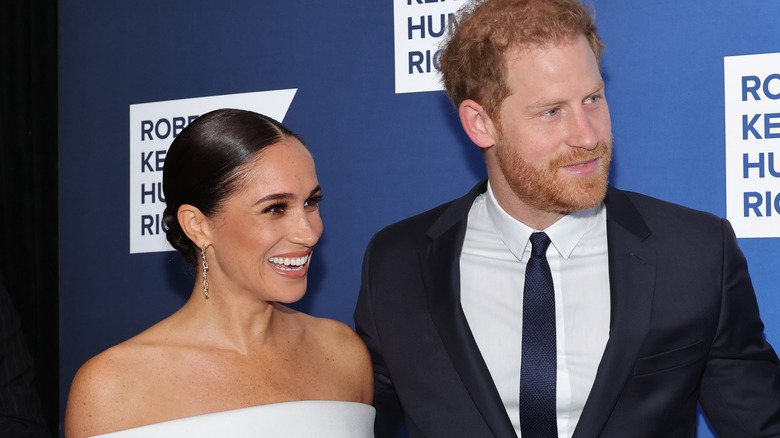 Mike Coppola/Getty Images
Like Prince Harry and Meghan Markle themselves, their docuseries has proven controversial. According to the Daily Mail, "Harry & Meghan" failed to crack the top 10 on Netflix after it aired. To add insult to injury, "The Crown" — which takes more of a royalist stance — currently holds the #10 spot. As The Telegraph notes, "Harry & Meghan" also has a low rating on IMDb, with viewers branding it a "pity-party." "Hearing these super-duper privileged people whine for hours on end is absolutely unbearable," one person said.
It's possible that the show's controversy is due to its one-sidedness. Much ado is made of Harry and Meghan's experience (it is their story after all), but viewers don't hear from other members of the royal family. Additionally, a critic for Deadline pointed out that if the Sussexes are going to complain about their poor treatment, they should name names. As it stands now, the pair remain vague in their accusations.
Thus far, the palace has not commented. Instead, things were "business as usual" when the show dropped. Per Vanity Fair, King Charles was conducting his royal duties and Kate was spotted dropping her children off at school. However, the Daily Mail reported that the royals are poised to issue a "swift and robust response" to the series, should things take a turn for the worse. Looks like we'll have to wait for the second installment of "Harry & Meghan" to drop before that happens.