How Michael Barrett And Anna Faris Really Met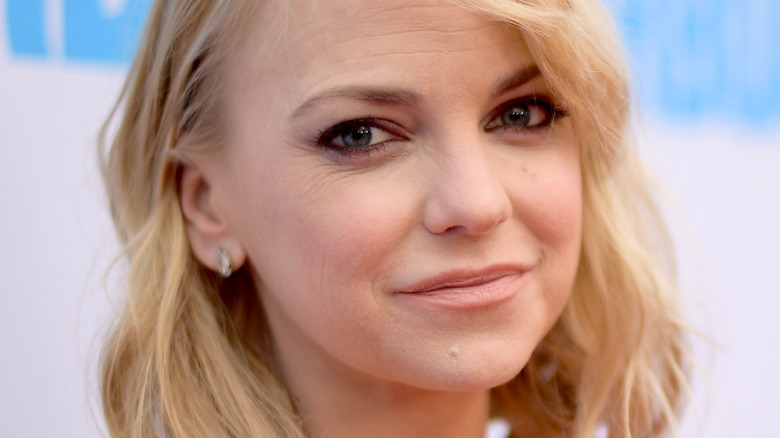 Matt Winkelmeyer/Getty Images
In 2021, Anna Faris surprised everyone when she accidentally let it slip that she was already married to her fiancé Michael Barrett. She made the revelation during an episode of her "Anna Faris Is Unqualified" podcast, casually sharing that she and Barrett made the decision to elope.
"Yes, we eloped... I'm sorry. I didn't know. I'm sorry, honey. I just blurted that out, but it just feels (like) I can't say fiancé anymore," Faris said at the time. "Thank you, it was awesome. It was great. It was at a local courthouse up in Washington state. It was great." She didn't divulge further details about their elopement after that, but it was pretty clear she was happy they kept it private considering her very public marriage to (and subsequent divorce from) Chris Pratt.
With Barrett, Faris is notably much more private, and what we know about the couple is usually only what the "Mom" star chooses to tell fans. But if you're curious as to how their love story went down, it apparently started on the set of a movie.
Anna Faris and Michael Barrett met on the set of Overboard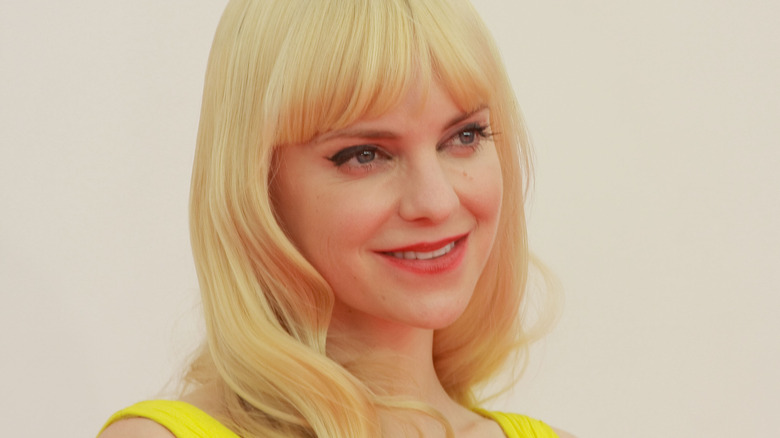 Featureflash Photo Agency/Shutterstock
Anna Faris was still married to Chris Pratt when she met her third husband, Michael Barrett. Per Hollywood Life, their paths first crossed in 2017, when Faris starred in the remake of the 1987 romantic comedy "Overboard," for which Barrett was the director. Pratt and Faris called it quits the same year, and four months after the divorce announcement, Faris was spotted getting cozy with the director.
According to Faris herself, she and Barrett fell head over heels for each other pretty quickly. "We had an immediate kind of intimacy," she shared with People. "We're both probably introverts in a very similar way. And he has two children and that has been awesome. I've really learned a lot about myself through his kids. It's been really rewarding."
Faris' friends are apparently fond of Barrett, too. A source close to the "Scary Movie" actor told Us Weekly in 2018 that they think the two are a great match. "All of her friends love him. He's so down-to-earth, stable and obsessed with Anna," they dished, adding that Faris' son with Pratt, Jack, approves of Barrett, too. "Michael is great with him and that's all Anna cares about," the insider added. "They are doing so well."
Inside Anna Faris and Michael Barrett's marriage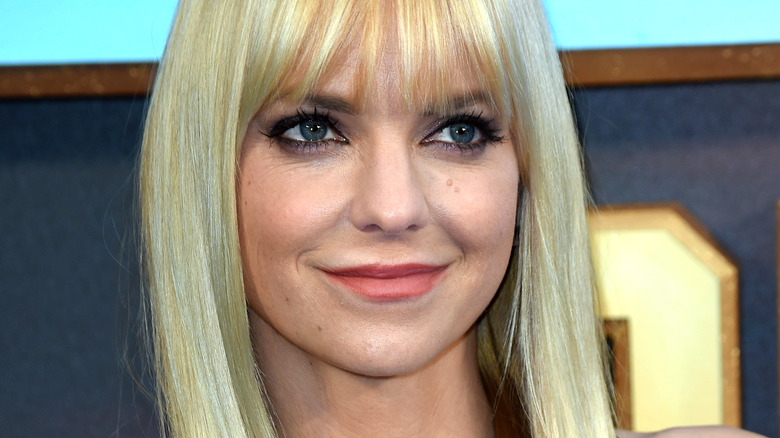 Anthony Harvey/Getty Images
Anna Faris has been vocal about her heartbreaks in the past, especially her past marriages to Ben Indra and Chris Pratt. But it looks like her relationship with Barrett is different, with the actor saying how secure she feels with her new husband.
"We realized early on that we didn't want to be apart, as so many people have to do in this industry. And so we really prioritized us getting to be together, which is new for me," she told People, noting that, since her previous marriages had been with fellow actors, she got used to spending time away from her partners. "I've normally, in my other marriages [spent] a lot of time apart. And so I think the feeling of consistent security and safety is now... I really appreciate that, the maturity of it."
During an appearance on Chelsea Handler's "Dear Chelsea" podcast, Faris also shared that the kind of love she has with Barrett is different, describing it as a "healthy" love. In the past, she found it difficult to accept love due to insecurities, but the director apparently changed her perspective. "This time, it has been easier for me to accept a lot of love," even though "I still kind of struggle with it," she admitted. "When I was younger, if there was a lot of love — I must've subconsciously liked a chase," the actor explained. "It feels healthier, though, whatever it is. It feels like I can be loved."