How Candy Spelling Really Feels About Her Son-In-Law Dean McDermott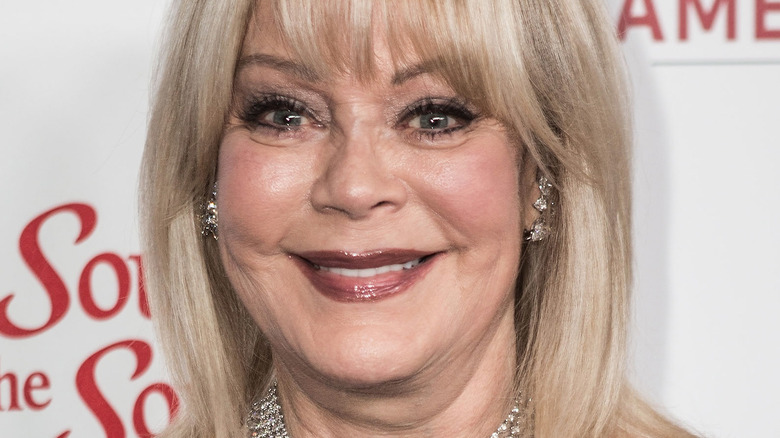 Harmony Gerber/Getty Images
For more than a decade, Candy Spelling and Tori Spelling's long history of mother-daughter drama — which kicked off after the death of Spelling patriarch and Hollywood producer Aaron Spelling left most of his $500 million estate to his wife — has played out in the media. Tori, like her brother Randy Spelling, received only $800,000, per E! News, and had a hard time transitioning to a simpler way of living, which led to a slew of financial troubles, including once having her bank account garnished for unpaid American Express charges, per Us Weekly. Despite the means to help her daughter out of a financial ruin, Candy has directed her assistance toward Tori's necessities. 
"I've been helping [Tori] out, I'm paying all her bills now," Candy told TMZ when asked about whether or not she'd be paying down Tori's $37,000 Amex bill. "Except, I'm not paying extra like that. I'm not paying any back payments. Just for the house, and the kids school, and their food," added Candy. 
However, Candy and Tori's tense relationship recently took an unexpected turn, as they have mended their strained relationship. In October, Tori surprised her followers when she posted several back-to-back snapshots of her and her mom to her Instagram. During an interview with Entertainment Weekly, Tori explained the reason for their reconciliation, saying "life is too short" to be at odds. Unfortunately, despite this new development in the mother-daughter's relationship, there's still a possible source of contention between them: Tori's husband, Dean McDermott. 
Candy Spelling has reportedly never liked Dean McDermott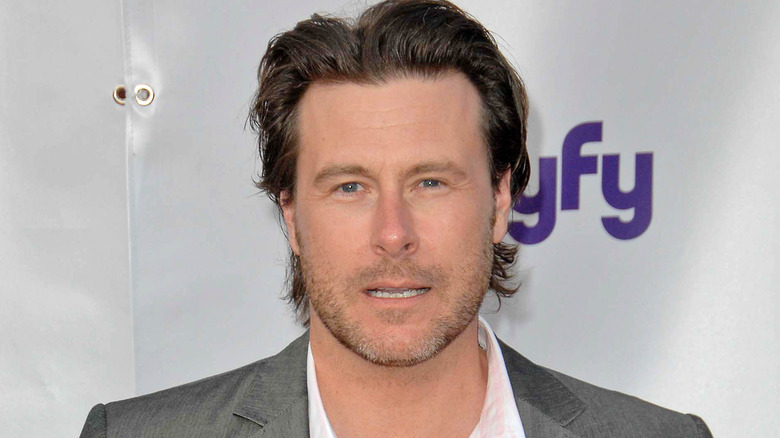 s_bukley/Shutterstock
Tori Spelling has been married to Dean McDermott since May 2006. Over the years, the couple's up and down relationship has played out in the press as well as their various reality shows, including "Tori & Dean: Inn Love" and "Tori & Dean: Home Sweet Hollywood." From public financial hardship, to McDermott admitting to cheating on Spelling in 2014 during an appearance on the "Daddy Issues" podcast (via Fox News), to Spelling's 2018 "breakdown," which occurred when she mistook McDermott for a burglar, per TMZ, the couple has struggled with plenty in their marriage.
Since the end of 2021, there have been multiple reports by publications, such as Page Six and E! News, which suggest that Spelling is considering filing for divorce, although neither party has confirmed the rumors. So, what's Candy Spelling's opinion on her only daughter's husband? Well, Candy doesn't appear to be a fan. While Candy has shied away from directly downing McDermott, a 2021 report by Us Weekly suggests that Candy doesn't hold McDermott in the highest regard. "Dean doesn't get along with Candy and she's never really approved of him," shared an anonymous source. They also shared that Tori believes McDermott is hindering her mother's potential support. "When Dean is out of picture, Tori thinks Candy will step up with financial support."
Three years prior, a different source asserted to Us Weekly that "[Candy] can't stand [Dean]."
Candy Spelling doesn't like some of Dean McDermott and Tori Spelling's choices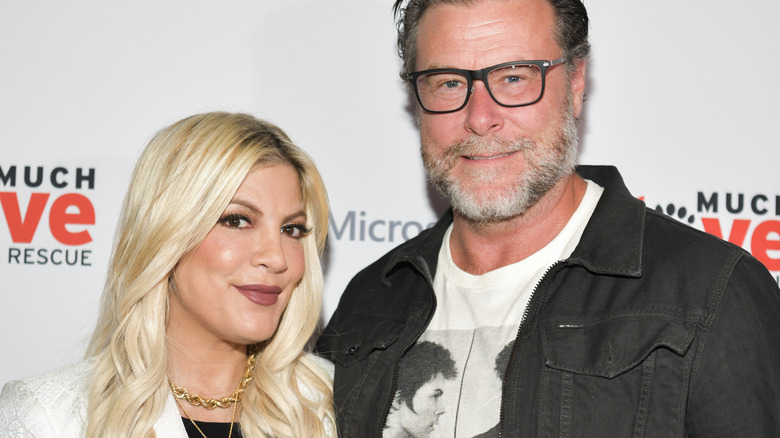 Rodin Eckenroth/Getty Images
Candy Spelling has always been incredibly outspoken about her daughter's life choices. Back in 2009, Candy trashed Tori Spelling for allowing her children with Dean McDermott to appear in their reality show, and for also making her out to be a villain. In a now-deleted letter posted to Candy's website, she called Tori a "middle-aged reality show star," and criticized her for the conditions she'd set up for her to meet her grandchild. "A big party wasn't how I envisioned meeting my granddaughter for the first time; but, hey, this is Hollywood, and my grandchildren have become reality show props, too," Candy said (via Us Weekly).
In 2020, Candy gave a very candid answer when asked about Tori and Dean McDermott's decision to live their life on such a public scale, including sharing moments that would probably be best left private. "I'm so used to it!" Candy shared with Us Weekly. "It used to make me uneasy at first. Someone would go, 'What about this?' and I wouldn't know what they were talking about."