The Controversial Church That Chip And Joanna Gaines Are Affiliated With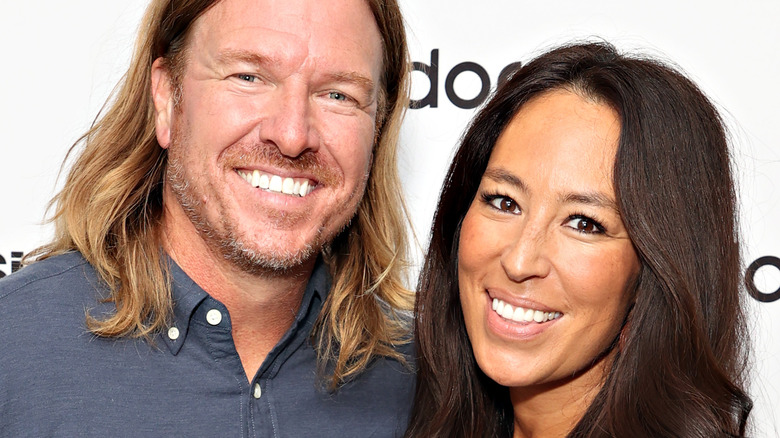 Cindy Ord/Getty Images
Chip and Joanna Gaines have brought style to Waco, Texas, and frankly, style to Magnolia Network viewers everywhere. They actually moved to Waco for college, with both attending Baylor University, and chose to stay there. They ended up landing their show through Joanna's blog and when a production company reached out, they initially assumed it was a scam. Thankfully they didn't follow their instinct that time, and went on to become one of the most successful couples in home design. Part of Chip and Joanna's appeal is how they've let their brand evolve. It all started with "Fixer Upper" on HGTV, and then they created "Fixer Upper: Welcome Home," and "Jo's Cooking Show: Magnolia Table with Joanna Gaines." They even bought a castle in Waco, which prompted "Fixer Upper: The Castle."
But Chip and Joanna have not gone without their controversy. Some local residents of Waco don't like the attention they've brought to the town (to be fair, David Koresh certainly deserves more criticism for this than the Gaines family does). They've also come under fire for being associated with Antioch Community Church, an organization that's created a considerable degree of controversy.
Chip and Joanna Gaines' pastor said homosexuality is a sin
Chip and Joanna Gaines are members of Antioch Community Church, and in November 2016, BuzzFeed wrote an exposé on the church and its pastor, Jimmy Seibert, claiming that he's anti-gay and believes in conversion approaches for LGBTQ+ individuals. On the church's website, under the heading labeled "Our Beliefs," it says: "We believe that marriage is the uniting of one man and one woman in covenant commitment for a lifetime," with subsequent scripture references. "A wife is to submit herself graciously to the servant leadership of her husband," they later added.
As BuzzFeed reported, after the Supreme Court legalized same-sex marriage Seibert told his congregation, "Truth No. 1: Homosexuality is a sin. The lie: Homosexuality is not a sin." He also claimed that "the statistics say that 90% of people who are in a full-blown homosexual lifestyle were abused in some way. Physically, sexually, mentally."
With this as the church's manifesto, things got awkward for Chip and Joanna after a 2016 interview with Seibert in front of the congregation, where he called them "our dear friends." He went on to explain how deeply knit they are within Antioch Community Church. "They have been with us for years, from the beginning of this church, and we have been praying for them, celebrating with them all that God's doing in their lives," Seibert said. To be fair, as BuzzFeed noted, Chip and Joanna have not explicitly stated if they agree with Seibert's stance.
Everyone involved made a statement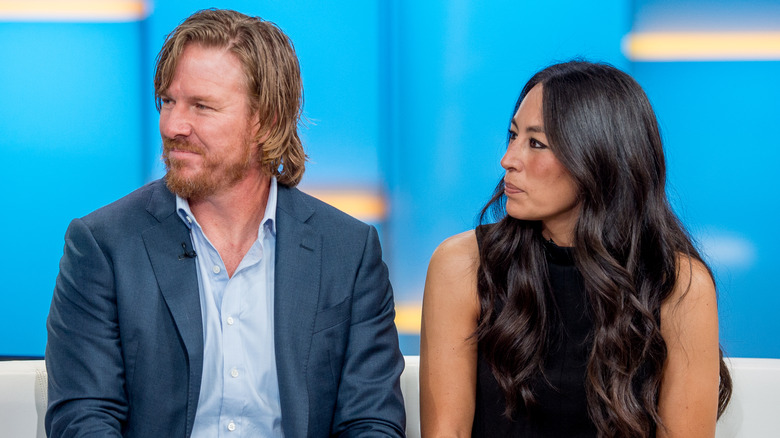 Roy Rochlin/Getty Images
Several sources came forward to make statements after news broke of Chip and Joanna Gaines' affiliation with Antioch Community Church and its pastor Jimmy Seibert. HGTV, the channel that aired the Gaines' show, "Fixer Upper," issued a statement to HuffPost. "We don't discriminate against members of the LGBT community in any of our shows," it said. "HGTV is proud to have a crystal clear, consistent record of including people from all walks of life in its series."
Seibert also responded to the BuzzFeed article in a conversation with Todd Starnes. He said he and his church were not anti-gay, he didn't change his stance. "We are not only not anti-gay, but we are pro-helping people in their journey to find out who God is and who He has made them to be," Seibert said, according to the Christian Post. "Our definition is not the definition we made up. It's straight from the Scripture," he added. "One man, one woman for life. That's how God created us. That's what he has for us."
Chip and Joanna also responded in an interview with The Hollywood Reporter in June 2021. "Sometimes I'm like, 'Can I just make a statement?'" Joanna said. "The accusations that get thrown at you, like you're a racist or you don't like people in the LGBTQ community, that's the stuff that really eats my lunch — because it's so far from who we really are. That's the stuff that keeps me up."