Country Star Maren Morris Speaks Out About Meghan Markle Backlash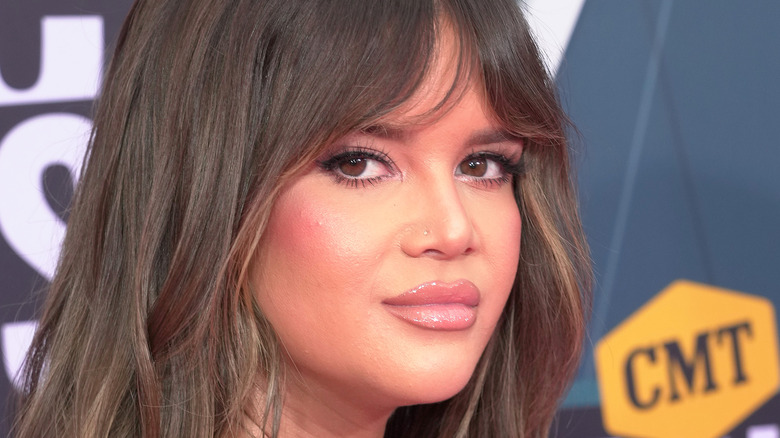 Kevin Mazur/Getty Images
Maren Morris isn't afraid to voice her mind and stand up for others whom she believes have been wronged. Recently, the "Make You Say" singer feuded with Brittany Aldean, the wife of country musician Jason Aldean after Brittany made transphobic comments on Instagram. Morris didn't mention Brittany by name when she called her out on Twitter, writing, "It's so easy to, like, not be a scumbag human? Sell your clip-ins and zip it, Insurrection Barbie." Soon, far-right media personality Candace Owens jumped into the fray, as did Tucker Carlson. They did not side with Morris and the trans community.
Meghan Markle has similarly roused the ire of these far-right figures by daring to speak her mind. On "Tucker Carlson Tonight," the titular host complained about Meghan's Netflix docuseries, "Meghan & Harry," being so dull that it didn't deserve attention — while covering it on his show. He also suggested that the "Suits" actor pursued a relationship with Prince Harry because, in his words, "You have no other talents." As for Owens, she tweeted, "I feel extreme compassion for Harry who is with a woman that is so manipulative that she has convinced him that she is Princess Diana reincarnated. ... Meghan is using Harry's very real childhood trauma to mentally abuse him."
Morris is siding with the Duchess of Sussex in this royal battle royale, and she has some thoughts about those who believe that Meghan is to blame for Harry's rift with his family.
Maren Morris speaks up about misogyny among monarchists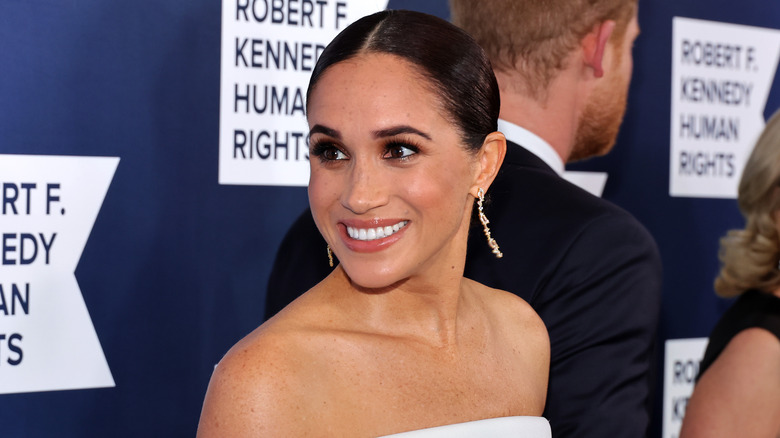 Mike Coppola/Getty Images
In a TikTok video, Maren Morris revealed that she knows the history of the British royal family, even though she's no monarchist. She pointed out that female members of the Buckingham Palace brood always seem to shoulder the blame if there's ever any challenge to the status quo, using Prince Harry's mother, Princess Diana, as a prime example of a female royal who was demonized by the press and supporters of the monarchy. She also mentioned King Edward VIII's marriage to Wallis Simpson and Princess Margaret's forbidden romance with Peter Townsend.
"This profound hatred and annoyance at Meghan Markle specifically — mostly coming from women, I have to say — it's unfathomable to me," Morris said of the latest target of this specific form of vitriol. "People are saying, 'A woman should never take a man away from his family, that's all that this is.' Um, have you seen his family?" 
The 2015 BBC documentary "Reinventing the Royals" chronicled some of the royal family's purported bad behavior. Per The Daily Beast, royal insiders claimed that King Charles III had a courtier leak negative and erroneous stories about his sons to the British press in a bid to boost his own image. As far as the accusations that Meghan made Harry leave his family are concerned, in 2017, Harry told the Daily Mail that he desperately wanted to step down as a working royal long before he met his wife.