Inside Al Roker's History Of Health Problems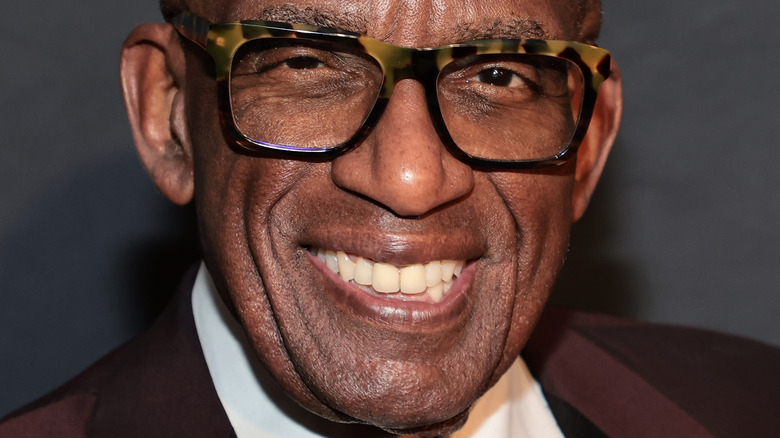 Jamie Mccarthy/Getty Images
Al Roker has worked at the "Today Show" since 1996, according to Yahoo. So when he started missing tapings in November, his absence loomed over the morning program. As the days and weeks passed, with no explanations from producers, Roker also skipped other important gigs. Despite tweeting in early November that he, Samantha Guthrie, and Hoda Kotb would be hosting the 2022 Macy's Thanksgiving Day Parade, he ended up missing out on it, as well as another major tradition  — the Rockefeller tree lighting ceremony.
This only heightened the questions about Roker's well-being. And while Roker's wife stepped in to quiet the chatter, asserting on Instagram (via The Sun) that he'd been "under the weather," his situation was in truth much more serious. Near the end of November, Roker announced he'd been dealing with blood clots. "So many of you have been thoughtfully asking where I've been, wrote Roker on Instagram, "Last week I was admitted to the hospital with a blood clot in my leg which sent some clots into my lungs. After some medical whack-a-mole, I am so fortunate to be getting terrific medical care and on the way to recovery." Sadly, Roker had a setback and ended up back in the hospital the next day because of "complications," per People, although he was released on December 8. Unfortunately, Roker's recent health scare is only one of many that he's dealt with over the years.
Al Roker had prostate cancer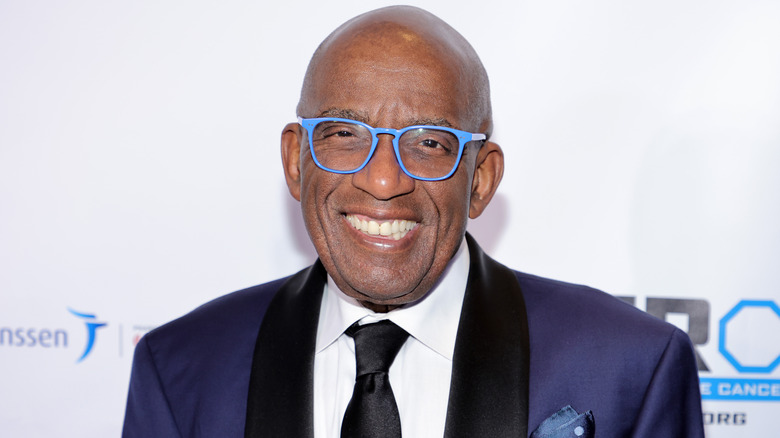 Theo Wargo/Getty Images
Medically speaking, Al Roker has had a few rough years. In 2020, Roker announced that he'd been diagnosed with prostate cancer. "After a routine checkup in September, turns out, I have prostate cancer," Roker shared during  "Today." "And it's a good news, bad news kind of thing. Good news is we caught it early. Not great news is that it's a little aggressive, so I'm going to be taking some time off to take care of this." Roker also promised to take viewers along on his journey in the hope of spreading awareness of the disease. 
The next week, Roker took to Instagram to inform his supporters that he'd had the surgery to treat his condition. During an appearance on "The Kelly Clarkson Show," Roker gave fans a promising update about his prognosis. "I really feel good," shared Roker. '"I was very fortunate. We caught it early. It was an aggressive form of prostate cancer, but we caught it very early." Roker also revealed that his surgeon, Dr. Vincent Laudone was confident that he'd removed all of the cancer, although Roker will have to regularly get tested for the next five years. It's fortunate that Roker's cancer was caught and treated early, as Roker revealed on "Today" (via People) that he'd almost skipped the checkup that caught his prostate cancer. "I cannot stress enough to people, go out there and get your checkup, make sure you get checked," urged the weatherman.
Al Roker has had other surgeries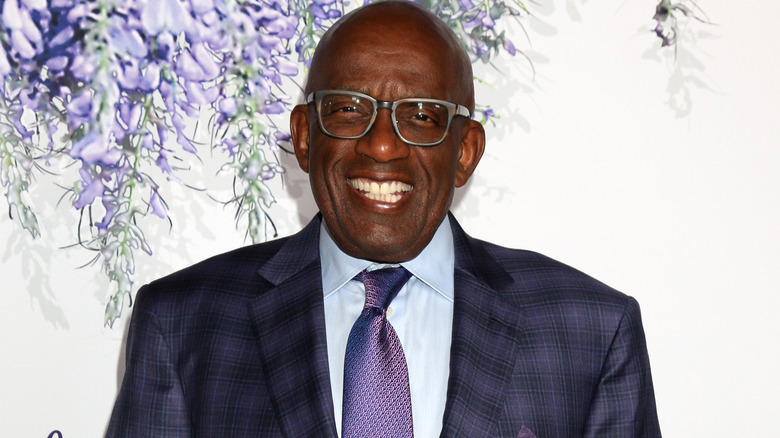 Kathy Hutchins/Shutterstock
Al Roker has had quite a few surgeries throughout his life. In 2002, the "Today" co-anchor underwent gastric bypass surgery in an effort to lose weight. Roker's decision to have the surgery was prompted by his dying father, who made him promise that he was going to lose weight for the sake of his future children. "A few weeks afterward, [Deborah and I] found out we were pregnant with our son Nicky. I said, "Okay, I'm going to have to do something," Roker shared (via Parade).
 In the Spring of 2022, Roker looked back on his weight loss journey. "Hard to believe it was 20 years ago today, I wore these jeans to my #gastricbypass at 340 lbs and here I am today," tweeted Roker. "It's still a struggle but I'm never going back. I may have setbacks but I work on it every day." In 2018, Roker also underwent emergency surgery for carpal tunnel syndrome, according to People. The next year, Roker had his left his replaced, according to  "Today."   Fortunately, Roker's surgery was a success, and he was up and about just days later (via Parade.)