What Mauricio Umansky Did For A Living Before Getting Into Real Estate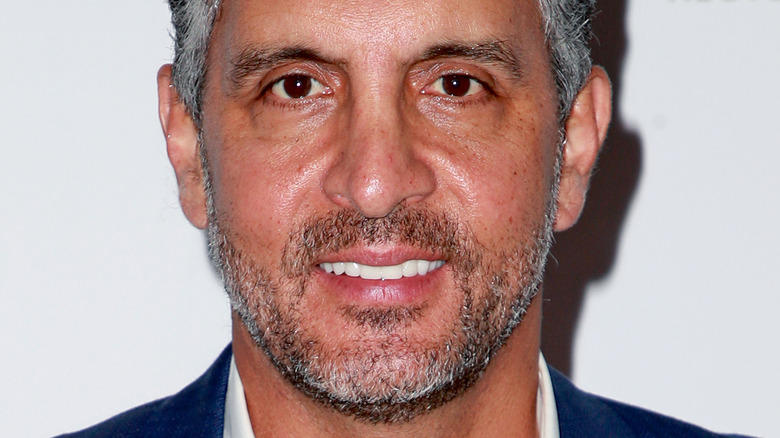 Joe Scarnici/Getty Images
For "The Real Housewives of Beverly Hills" fans, the thought of Mauricio Umansky in any business but real estate may seem farfetched at best. Sure enough, though, prior to helping his clients buy and sell some of the most expensive properties in the country, he had a career in a completely different industry. 
Umansky's success in real estate is well-documented. According to his bio on The Agency's website, he's sold more homes listed at over $20 million than any other agent in the country. He's also worked with a number of celebrity clients in the past. As he shared in an interview with Entertainment Tonight, "I worked with Michael Jackson, I worked with Prince, I've worked with Michael Jordan, I've worked with Lady Gaga — I mean, I've been so lucky in my life. I have definitely worked with some of the most amazing ... iconic, you know, celebrities in the world." 
In other words, it's safe to say that Umansky and real estate are a package deal. That said, back in 2017, the founder of The Agency told Livabl_ that he only "started selling real estate in 1996." That's right! Once upon a time, Kyle Richards' husband was in an entirely different line of work. So, what was it?
Mauricio Umansky owned a fashion brand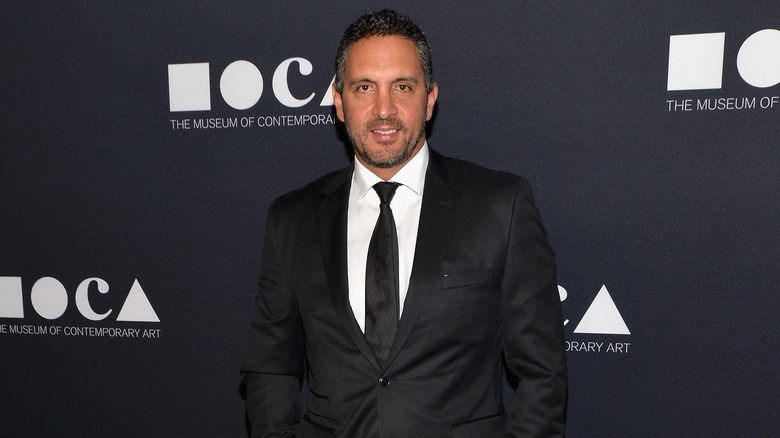 Michael Tullberg/Getty Images
Mauricio Umansky may be a real estate mogul today, but in his younger years, he owned a fashion business. 
Back in 2014, Umansky spoke with Worth about his career progression, and revealed that he was the founder of womenswear brand 90265. However, more than owning the fashion brand, the "Buying Beverly Hills" star shared that he had a hand in trendsetting. "I started the fad of oversized T-shirts on girls wearing leggings," he revealed. 
According to a profile on his time in the fashion business on The Agency's website, part of what made Umansky so successful was his willingness to take risks. After realizing how tough it was to get a foot in the door at the established department stores, he took a cue from one of his employees and went straight to the top. "I went to the big department store and got myself an appointment with the CEO, and the CEO liked our stuff, and I had a vendor number three weeks later," he shared. 90265 ultimately became so successful that, as he told Worth, he was able to sell it at the age of just 26. From there, he quipped, he "had to figure out my next life." Enter a little business by the name of real estate...
Kyle Richards had a hand in his career change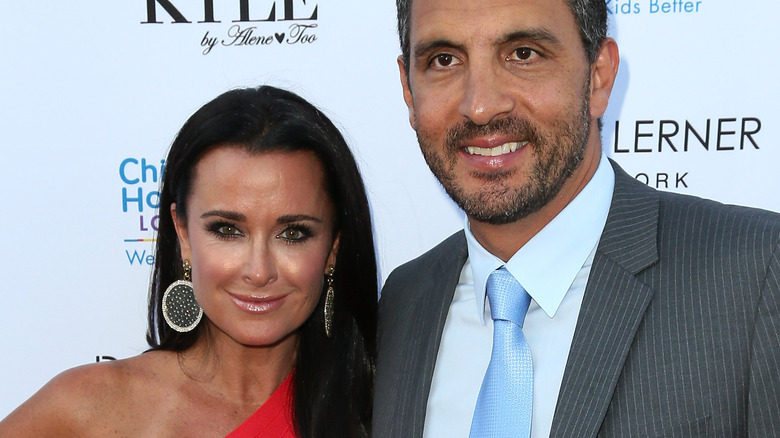 David Livingston/Getty Images
Mauricio Umansky has long shared that his interest in architecture played a role in his move into the world of real estate. As he told Worth, it was that interest that prompted his move into the industry — along with his "love of sales." However, more recently, Umansky revealed what gave him the push to really try his hand at real estate. That would be his wife, Kyle Richards. 
Speaking to Entertainment Tonigh ahead of the premiere of "Buying Beverly Hills," Umansky revealed that it was during a period of unemployment that Richards encouraged him to go into the business. "I got fired from a job, I had no money ... she's like, 'Let's get our real estate licenses together,'" he shared. Umansky added that studying for their licenses ended up becoming something they bonded over. "We used to do it as a date night," he reminisced. As for whether both of them ultimately got those licenses, Umansky revealed that, just like him, Richards is also qualified and shared that he believes she'd make a great agent.
Ironically, Richards has since gone into fashion, and though her Beverly Hills clothing store ultimately closed its doors, she now owns a boutique in Palm Desert with her business partner, Shahida Clayton (via The Gardens on El Paso). No word on whether the fashion business has been a date night topic — but we wouldn't rule it out.