Here's What Kate Middleton Studied In College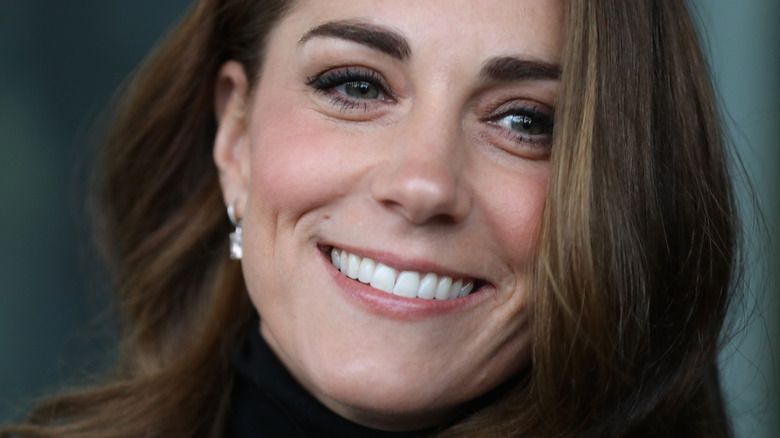 Tim P. Whitby/Getty Images
The royal family is facing another major hurdle thanks to Prince Harry and Meghan Markle's Netflix docuseries, "Harry & Meghan." Both Prince William and King Charles III are reportedly very concerned about the fallout from the Netflix production. Harry and Meghan decided to dish on the royal family in a tell-all, making some hefty claims that are going to be hard for the royal family to rebuke, since they practice the mantra, "never complain, never explain." Meghan claimed that Catherine, Princess of Wales, was rattled when they first met because Meghan was barefoot. Body language experts predict that Harry won't soften toward his family anytime soon. Even when Catherine and William crossed the Atlantic Ocean to visit Boston, they didn't see Harry or Meghan, despite the fact that the latter lives in California.
While it might be the Harry and Meghan show right now (literally!), William and Catherine are holding their own in Britain. They're keeping busy with their royal engagements and, on one visit, Catherine dropped the news that she had initially studied psychology when she was in college.
Kate Middleton called psychology 'full on'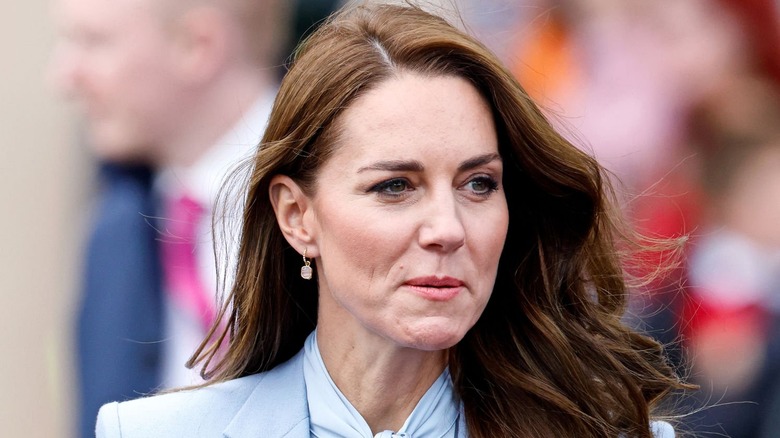 Shirley Preston/Shutterstock
Catherine, Princess of Wales, visited the University College London in November 2018 to pay a visit to the Developmental Risk and Resilience Unit in the Psychology and Language Sciences Division, according to Marie Claire. Her interest in the visit was to deepen research for her work with the Royal Foundation, specifically the Center for Early Childhood. While at UCL, Catherine met with Professor Eamon McCrory to learn more about early development and the impact of trauma on young children, per Hello!
Catherine was particularly interested in how the department's research could be used by the general public. "It's trying to translate the amazing research you are doing here into something that parents can understand," she said. "What do you feel is going to make the difference in this field? Is it increased funding? Is it awareness about the importance of early years intervention?"
While she was talking about the specifics of college research, she dropped some information about her education at the University of St. Andrews. "I started off doing Psychology at St Andrews, with History of Art," she said, per Hello! "It was a bit full on, but it was really interesting." It certainly gave her a base to support her work at the Royal Foundation later on. 
Kate Middleton initially planned to study at Edinburgh University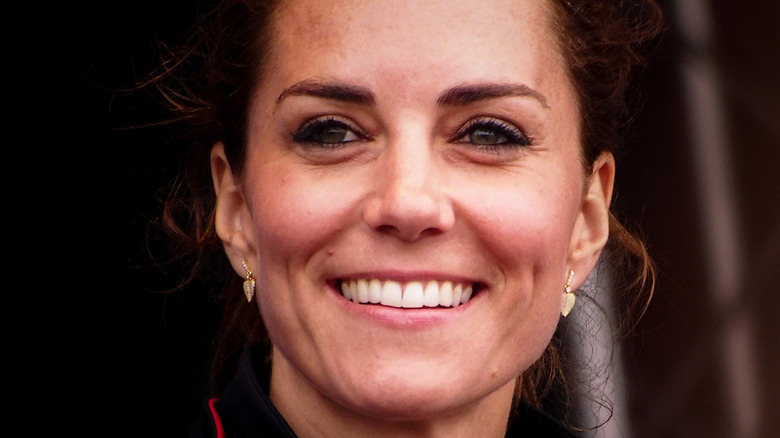 Simev/Shutterstock
Catherine, Princess of Wales, met Prince William while studying at the University of St. Andrews. The two enrolled in 2001, according to Hello!, and he, like Catherine, began studying art history, but he later switched to geography. Meanwhile, Catherine stuck with art history.
Catherine initially didn't even plan on going to St. Andrews. She was initially slated to attend her dream school, Edinburgh University. In her biography, "Kate: The Future Queen," Katie Nicholl explained how Catherine's advisor at Marlborough College, Jasper Selwyn, said she had already been accepted at Edinburgh to study art history. She ended up declining the offer, taking a gap year, and applying to St. Andrews, even though she had no guarantee of acceptance. "It was a bold move and very risky, and rather out of character for Kate," Selwyn told Nicholl. There was no guarantee that she would get a place in the history of art program at St. Andrews, which was oversubscribed once William had confirmed his place. "Kate was convinced it was the right thing to do." But her gamble paid off and she was accepted and subsequently met William, which changed Catherine's life forever.