Selena Gomez Reacts To Fan's Troubling Claim About Her Relationship With Justin Bieber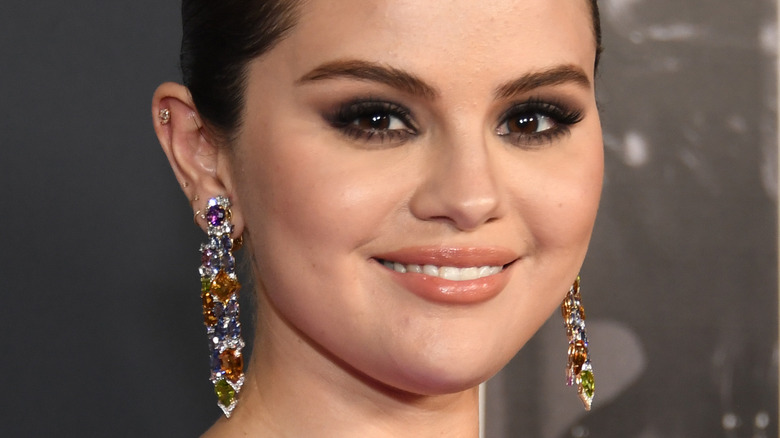 Jon Kopaloff/Getty Images
As fans of Selena Gomez and Justin Bieber know, the couple was one of the most popular tween pairings when they dated, and during that time, their loyal supporters lovingly referred to them as "Jalena." When they were dating, the stars had a rocky relationship at times, and it always seemed like their names were in the press. According to People, Gomez and Bieber were on-again, off-again from 2010 through 2018. Of course, Bieber famously moved on and married model Hailey Baldwin, thus putting an end to the young romance that we all knew and loved.
Gomez has not spoken about her relationship with Bieber very often, so when she does, she definitely captures the attention of fans. According to BuzzFeed, the singer candidly spoke about her past with the pop superstar in her AppleTV+ documentary, "My Mind and Me." Gomez talked about her song "Lose You to Love Me," which helped to "choose" herself instead of others as she hinted at the Bieber split. "Everything was so public," she said in the film. "I felt haunted by a past relationship that no one wanted to let go of. Then I just moved past it, and I wasn't afraid anymore." And while Gomez called it "the worst possible heartbreak" that she ever had to endure, she still called it "the best thing that ever happened to me."
Now, Gomez is getting candid about this tough topic thanks to one TikTok video's unsubstantiated claims. 
Selena Gomez uses emoji to express thoughts about viral Justin Bieber-related TikTok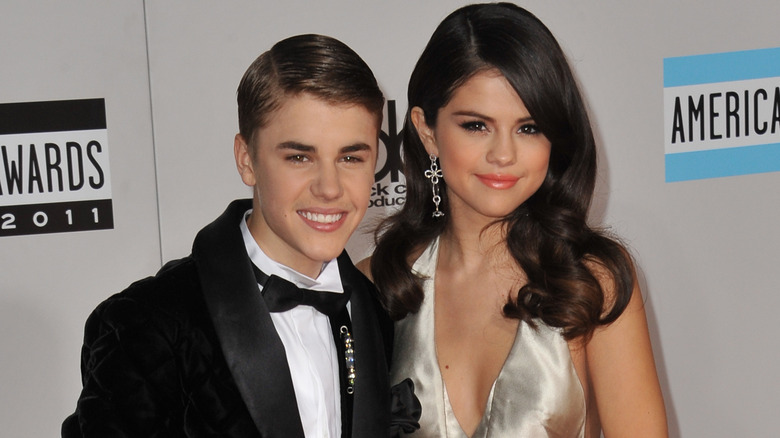 Jaguar PS/Shutterstock
Every once in a while, celebrities will take notice of something on social media and add their two cents. Selena Gomez slyly made her feelings about ex-boyfriend Justin Bieber known on a TikTok video posted by @donttellmymomma.fr. The post included a collage of a young Gomez rocking a few different outfits showcasing her thin figure, while text over the photos read: "The reason why Selena is always skinny when she dates Justin." The end of the video collage included a screenshot of Gomez's reply to a fan who told her that Bieber messed up when the pair parted ways. "No love. He's rather models. I'm just too normal," she responded. It appeared to be an Instagram comment, though it's unclear when Gomez wrote said remark. Once Gomez caught wind of the TikTok featuring her comment and the photo collage, she made her feelings known again by commenting with a single sad-face emoji, seemingly referring to her sadness (and/or exasperation) over the continuous weight comments.
After all, Gomez has not been shy about slamming critics of her weight in the past. In April, the songstress got candid about her weight when she took to TikTok to joke that she'd just gone to Jack In the Box and ordered a ton of food even though she was trying to stay "skinny." She added, "Honestly, I don't care about my weight because people b***h about it anyway," while noting that she's "perfect" the way she is — and her fans surely couldn't agree more.