What Wendy Osefo Was Really Like Before Real Housewives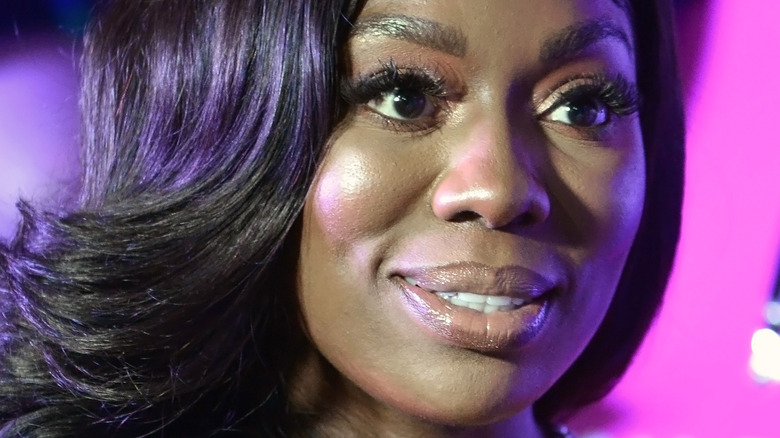 Shannon Finney/Getty Images
Wendy Osefo was a political commentator
Real Housewife and political commentator may not be two gigs you'd expect to see on the same resume, but Wendy Osefo has quite the eclectic list of jobs to her name. Before making it big on "The Real Housewives of Potomac" and becoming a reality TV star in her own right, Osefo was on TV in a much different setting as a political commentator, sharing her expert opinions as a democrat on various TV shows across the globe, including, per IMDb, "Tucker Carlson Tonight," "Good Morning Britain," and "The Daily Briefing with Dana Perino."
But those TV appearances were hardly her only big achievements. According to her LinkedIn page, Osefo was super studious before finding reality TV fame and started working as an Assistant Professor at The John Hopkins University in 2016, four years before she got her "Real Housewives" gig, and also wrote for the political website The Hill. All that came after she obtained her Ph.D from Rutgers University in Public Affairs. Osefo really is the epitome of beauty and brains!
Osefo also spent years giving back before becoming a Real Housewife, and served on the board of a number of charities, including the Children's Scholarship Fund Baltimore, The Education Foundation of Baltimore County Public Schools, Elijah Cummings Youth Program, and The Barack Obama Green Charter High School, to name just a few.
How Wendy Osefo got on Real Housewives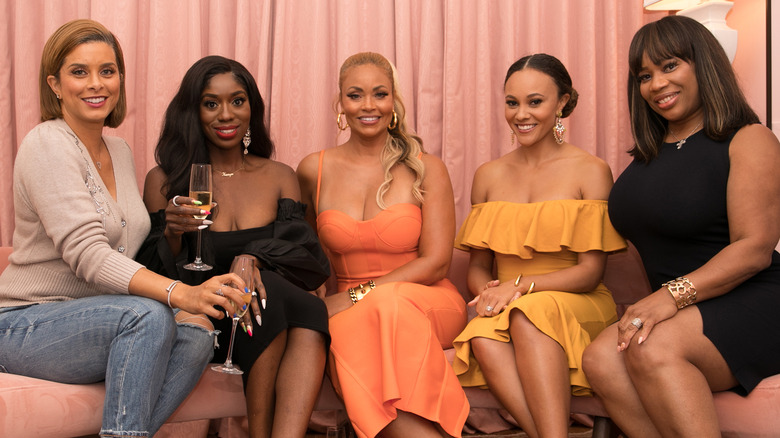 Brian Stukes/Getty Images
Wendy Osefo may not seem like your typical Real Housewife, so how did she actually get on the Bravo show? Well, Osefo opened up about why she agreed to join the drama filled franchise during a 2020 interview with The Washington Post, admitting it all came about because she was friendly with a few of the cast. "We run in similar social circles, and I sit on some of the same non-profit boards. Since that was the case, it was a very organic relationship, and I was approached to do the show," she explained. Understandably, Osefo had some reservations because her job is so different to the reality TV hit, but had second thoughts after realizing it would give her a chance to show her true self to the world. "My brand is rooted in authenticity and being authentic whether I'm being a professor or a political commentator, and who I am is what you get. I'm a straight shooter," she shared.
It seems like friends and fans have certainly noticed a change in Osefo since she joined the show, too, as her "RHOP" co-star Ashley Darby admitted she's seen her come out of her shell more. "It felt like she was kind of hiding behind other things, instead of showing who she genuinely is," she told Daily Mail in 2021. "This is who Wendy really is, she's a little set kitten and she's finally letting it purr, so hey, I'm all for it."