What Was Kyle Richards' Very First Acting Role?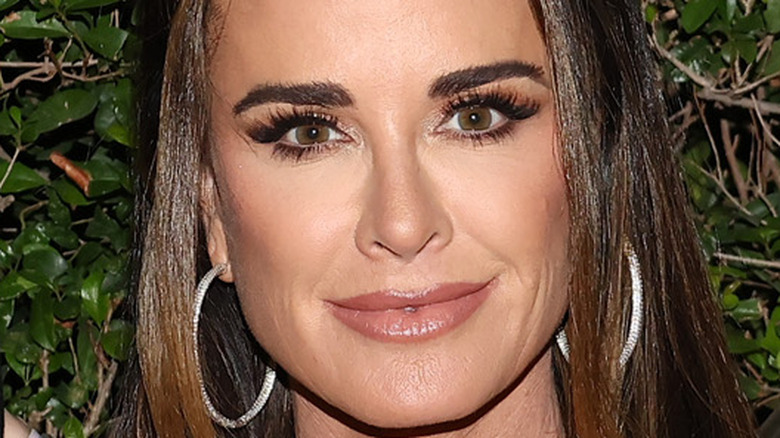 Tommaso Boddi/Getty Images
Kyle Richards is well-known to television audiences for being one of the cast members on the Bravo reality series "The Real Housewives of Beverly Hills," but the now-housewife has also worked as an actor since she was a child. As reported on by Bravo TV, Richards' acting career even continued into adulthood prior to her joining "RHOBH," and she has continued to have guest roles over the years. Richards' IMDb page lists the many roles that she has had in her career, including her role as Lindsey in the "Halloween" film franchise and a long-running role as Nurse Dori Kerns on the medical drama series "ER."
Even before that, however, came Richards' first-ever acting credits in 1974 and 1975, and it turns out that one of the first roles that jumpstarted her career as a child actor has a special link to her older sister — and former fellow "RHOBH" star — Kim Richards.
Kyle Richards once played the younger version of her sister
Both Kyle Richards and Kim Richards got their start as child actors, and one of Kyle's first roles was as the younger version of her sister's character. According to Bravo TV, Kyle played the younger version of the character Tia in the 1975 Disney film "Escape to Witch Mountain." While this is sometimes viewed as Kyle's first acting credit, as given by Us Magazine, she has one earlier credit to her name, per her IMDb page.
In 1974, Kyle portrayed Julie Faulkner in one episode of "Police Woman." A few images of Kyle in this earlier role still appear online, such as in one fan-created photo gallery on Facebook. There, a young Kyle can be seen wearing a pink dress with her blonde hair in pigtails on either side of her head (pictured).
Kyle also held two separate roles on the series "The Little House on the Prairie" from 1975 to 1982, per IMDb. Most of these appearances were as character Alicia Sanderson Edwards.
Kyle Richards has spoken out to support other child stars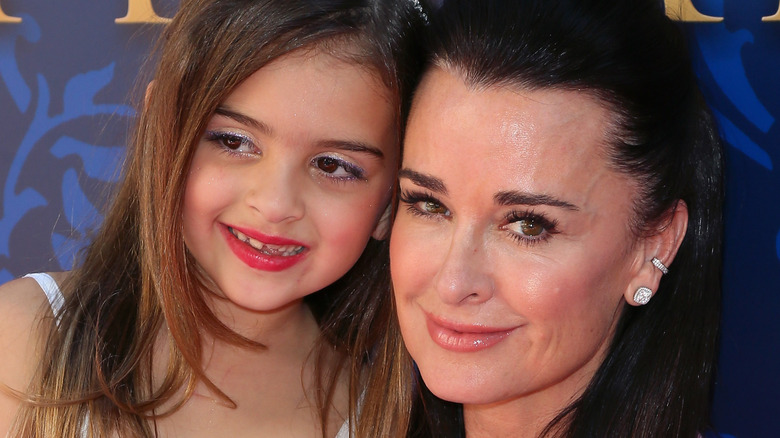 David Livingston/Getty Images
Showbiz Cheat Sheet reports that Kyle Richards has not forgotten her roots as a child actor, despite her successes from appearing on reality television. In an interview with Halloween Daily News, she was quoted as saying, "[A] lot of people will say, 'Oh look what happens to a child actor', but I think you're either predisposed to be like that or not. That's my take on it, because there's a lot of child actors who go on to lead normal lives, who are educated and successful, but you just don't hear about those." She went on to say that her experience as a child actor was a positive one.
As a parent, Richards has experienced what it is like for her own child to go into acting. As noted by Page Six, her daughter Portia has also decided to act. Richards was quoted by Page Six at an event where she said of Portia, "She just has such a good attitude about it and she's very good at it, she's screen tested [and] she gets callbacks all the time but she hasn't booked it yet so now I start getting like, 'is she going to start [getting] sad or nervous?' But she just goes and doesn't even ask about it again so I think she thinks this is the job."