Wanda Sykes To Host The 2018 GLAAD Media Awards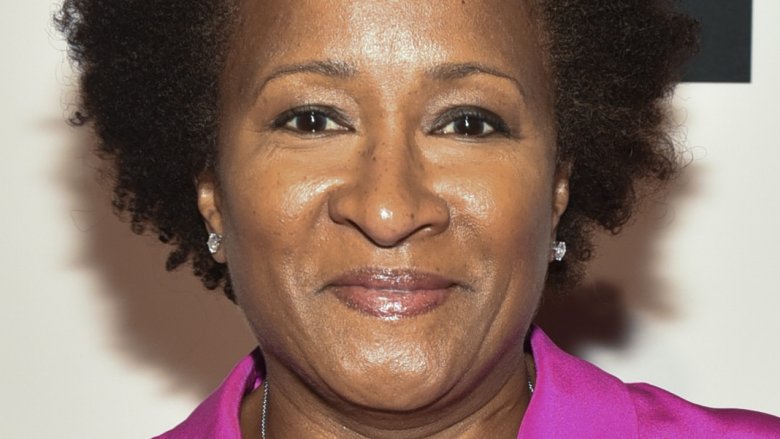 Getty Images
Wanda Sykes just scored a major gig!
On Wednesday, March 14, 2018, GLAAD announced that the Black-ish star will host the 2018 GLAAD Media Awards.
"Wanda Sykes' humor, wit, and status as one of the most visible out women in Hollywood make her the perfect host," GLAAD's president and CEO Sarah Kate Ellis said of the comedian. "At a time when LGBTQ acceptance and equality are eroding, it's more important than ever that we celebrate the best in LGBTQ representation, and share a few laughs along the way."
The Broad City actress was a longtime advocate for marriage equality. She came out publicly while speaking at a rally opposing Proposition 8, which had prohibited same-sex marriage in California. Sykes previously received GLAAD's Stephen F. Kolzak Award in 2010. According to the press release, this honor is "presented to an LGBTQ media professional who has made a significant difference in promoting LGBTQ acceptance."
Other celebs making an appearance at the event include The Chi creator and Master of None star Lena Waithe, Olympic figure skater Adam Rippon, and actress Chloë Grace Moretz.
As GLAAD previously announced, The Big Bang Theory star Jim Parsons will receive the year's Stephen F. Kolzak Award. Meanwhile, pop princess Britney Spears will be given the Vanguard Award for her longtime support for the LGBTQ community.
The 29th Annual GLAAD Media Awards, which "honor media for fair, accurate, and inclusive representations of LGBTQ people and issues," will take place at the Beverly Hilton in Los Angeles on Thursday, April 12, 2018. Other nominees include This Is Us, Call Me By Your Name, and Lady Bird.