How Chris Hemsworth Dissed Miley Cyrus After She Split With Liam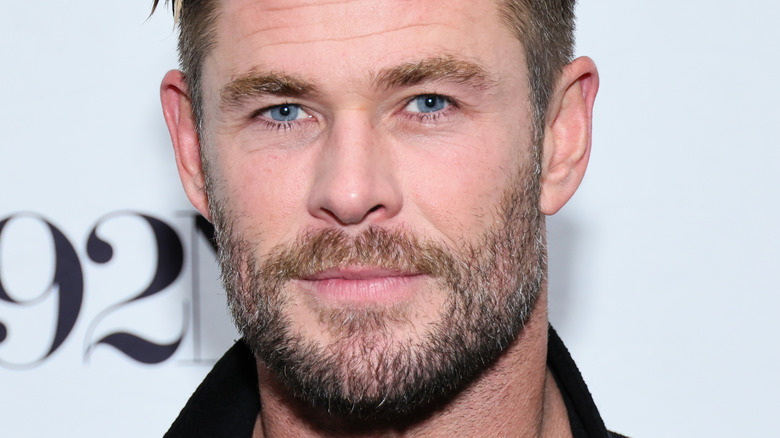 Theo Wargo/Getty Images
Breakups can be difficult, especially if it's a failed marriage and both sides of the family are involved. This was true for Miley Cyrus and Liam Hemsworth, as they had a very public, long, messy, relationship on top of it all. The two actors met on the set of "The Last Song," the movie adaptation of Nicholas Sparks' book of the same name. Cyrus played an angsty teen who has to live with her dad for the summer along with her younger brother. While there, she meets Hemsworth's seemingly strait-laced character and they reluctantly fall in love. 
They then started a real-life relationship, one that lasted for about a decade even though it was off-and-on for most of that stretch. While on the podcast "Call Her Daddy" in 2020, Cyrus revealed how foundational her relationship with Hemsworth was. "I didn't go all the way with a dude until I was 16, but I ended up marrying the guy," she said (via Refinery29). Cyrus and Hemsworth married in 2018, but they ultimately divorced in 2019. As with any long-time relationship breakup, each person's family will have their opinions on what happened. And they'll most likely have issues with their family member's spouse — as it turns out, the Hemsworths are no different. Liam's older brother, Chris Hemsworth, reportedly dissed Cyrus not long after the couple split up.
Chris Hemsworth was apparently relieved about Liam Hemsworth's divorce;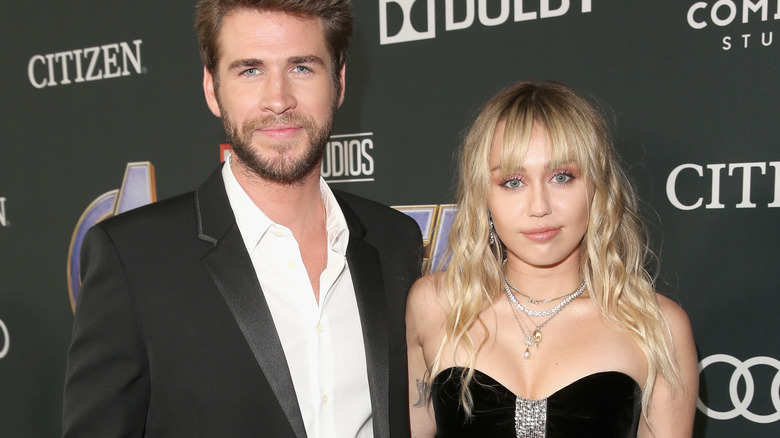 Jesse Grant/Getty Images
After the Woolsey Fire burned down their Malibu home in 2018, Miley Cyrus and Liam Hemsworth decided to get married later that year. "What Liam and I went through together changed us," Cyrus told Vanity Fair in 2019. "I'm not sure without losing Malibu, we would've been ready to take this step or ever even gotten married ... But the timing felt right and I go with my heart," the "Wrecking Ball" singer stated. She added, "No one is promised the next day, or the next, so I try to be 'in the now' as much as possible." However, by August 2019, the two had broken up. 
In April 2020, Liam's big brother Chris Hemsworth gave a shady remark about the split. While hyping up Liam's Men's Health cover, Chris thanked their home turf for his brother's happiness. "I thought, 'Not bad kid. Not bad'. He's out there training and staying fit, and back in Australia doing his thing," Chris told News.com.au. "It's Australian living, I guess. We got him out of Malibu!" Along with Cyrus and Liam living in Malibu together, it's also the title of one of the singer's hit songs. And, of course, the 30-year-old wasn't oblivious to the subtle jab. 
"Miley is aware of the comments but she won't respond," a source told HollywoodLife. They added, "As far as she's concerned it's just none of her business what Liam or his family says ... she's moved on now."
Elsa Pataky was the first one to throw shade at Miley Cyrus post-breakup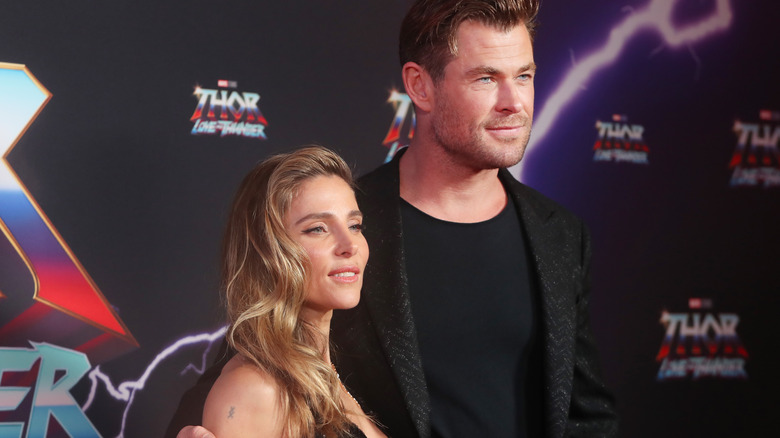 Lisa Maree Williams/Getty Images
Miley Cyrus spent a good amount of time with Liam Hemsworth and his family during their decade-long relationship, according to Teen Vogue. When push comes to shove, though, the Hemsworths are going to be firmly on Team Liam. Even before Chris Hemsworth said anything about Cyrus and Liam's split, his wife, Elsa Pataky, threw some shade at Cyrus while speaking with Hola! in 2019. "My brother-in-law ... After a relationship that you've dedicated ten years to, he's a little bit down, but he's coping well, he's a strong boy and he deserves the best," she said. "I think he deserves much more ... You always find support in your family, and he's joined at the hip with his brother, who has been there to give all the strength he needed."
Cyrus' former in-laws may publicly approve of the divorce, but she hasn't stayed quiet on her end either. In her December 2020 Rolling Stone cover story, the "Hannah Montana" star admitted that the Malibu house fire pushed her and Liam into a marriage. "In a way, it did what I couldn't do for myself. It removed me from what no longer was serving its purpose," she said. "And then as you drown, you reach for that lifesaver and you want to save yourself. I think that's really what, ultimately, getting married was for me. One last attempt to save myself." Years later, Cyrus went on the offensive, calling her marriage a "f****** disaster," per the Daily Mail.