Adam Rippon Opens Up About Meeting Sally Field's Son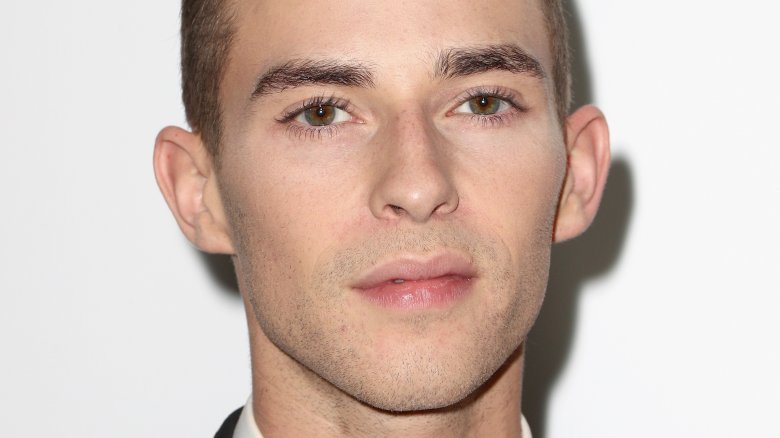 Getty Images
Adam Rippon is dishing the details.
In an Entertainment Tonight exclusive, published on Friday, March 16, 2018, the Olympic figure skater opened up about what it was like to meet Sally Field's son, writer-director Sam Greisman, by chance at the Human Rights Campaign gala after she hilariously played matchmaker on social media.
"It was nice to meet him," the Olympic breakout star, who was one of the first openly gay men to compete for the U.S. in the Olympics, said. "While I was at the dinner, someone came up to me and they're like, 'Sally Field's son is here,' and I was like, 'I have to meet him.'"
Rippon continued, "So, they introduced me, and I go over to him, and he's sitting in the chair and he's like, 'I'm so sorry.' And I was like, 'Don't be sorry at all!' Yeah, he was embarrassed." Adding that Greisman was "super nice," he said, "I think there were some friendship feels."
The pro athlete went on to reveal that he coordinated a hangout with Greisman and Field during his upcoming Stars on Ice tour. "I was like, 'I'm inviting you and your mom and any of your friends that want to come,'" Rippon continued. "So, they have tickets. They are going to come hang out."
Rippon, who is single and looking, also admitted that he's "open to suggestions," adding, "What I'm looking for is somebody who has a lot of passion and is funny."
As Nicki Swift previously reported, Greisman, 30, took to Twitter in February with a screenshot of a text message exchange with Field, in which she encouraged him to make a move on his Olympic crush. "Sam... he's insanely pretty. Find a way," the 71-year-old actress wrote. Greisman captioned the tweet with, "Just some really helpful advice from my mom on how to deal with my Olympic crush."
Field went on to tag Rippon, 28, in a retweet of the exchange, to which Greisman hilariously replied, "Yikes."
Rippon, who won a bronze medal at the 2018 Winter Games, later responded to Field's attempt at setting them up. "Sally! She bold," he said at Buzzfeed's Snapchat studio. "Sam, your mom — I admire her. And I'm sure one day we're going to meet! So thanks, mom."
When they finally met in early March, Greisman documented the occasion on Instagram, jokingly captioning an adorable snapshot of the two with, "Thanks, mom."