Janelle Monáe's Path To Stardom In Hollywood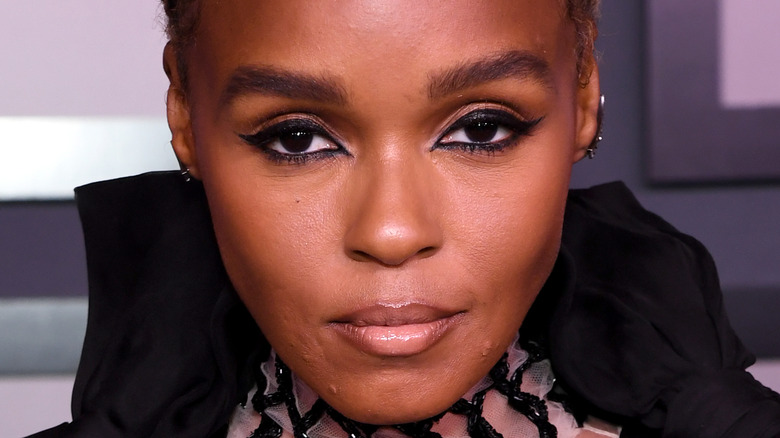 Jon Kopaloff/Getty Images
Some people know her as a singer and others as an actor, but everyone knows Janelle Monáe is a true star. She has used her magnificent voice to create popular music and also to voice characters such as Dr. Monae in "Rio 2" and Mandy in "UglyDolls." No stranger to live action, she's also acted in films such as "Moonlight," "Hidden Figures," and "Harriet."
When asked about the ways in which she connects the different industries she works in, she said on "Today," "Storytelling. I think through fashion you can tell a beautiful story ... I think with music I have stories to sing about and I think when I'm taking on a role there's something to say ... You are part of something that you feel the world needs to learn about and know about."
Growing up with hard-working parents, Monáe utilized that to mold her career and choose wisely which path she wanted to take. Chatting the Harvard Business Review in 2020, she said, "My idea of working was to work hard and contribute to your community. It's my truth." This conviction surely helped her go from a kid living in Kansas with Hollywood dreams to a bona fide Hollywood superstar.
Janelle Monáe grew up singing in church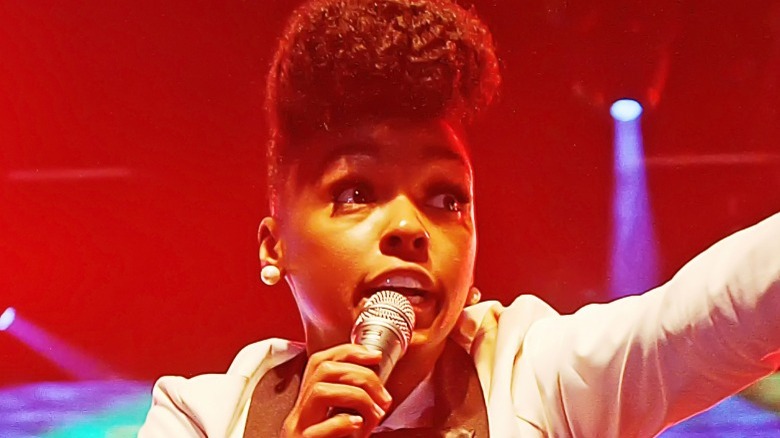 bahadir aydin/Shutterstock
Most artists are able to pinpoint the moment their passion for acting or singing began, and Janelle Monáe is no exception. When she sat down with Austin Butler for Variety's Actors on Actors in 2022, she said, "[Singing] absolutely is a part of my DNA. I grew up, like you said, in the Baptist church. Both sides, paternal and maternal side, were singers."
When one hears she grew up singing in church, religious songs may come to mind. However, Monáe was drawn to secular genres, too. In 2017, during an interview with Conan O'Brien, she shared, "My aunt used to take me to church with her and there was a moment where our pastor was so in the spirit and felt the Holy Spirit ... and then it got quiet for a little bit ... and I just remember saying, 'just beat it, beat it.'" As fun as the anecdote may be now, she told Access Hollywood that she was ultimately escorted out and led to the children's church because of it.
Although religion shaped her from an early age, Monáe has used her platform to hold religious institutions accountable. In 2020, she tweeted, "The way many RELIGIONS are used to oppress women and perpetuate misogynistic ideals to REMAIN IN POWER must be discussed WAY MORE and ABOLISHED."
She joined a playwrights group when she was teen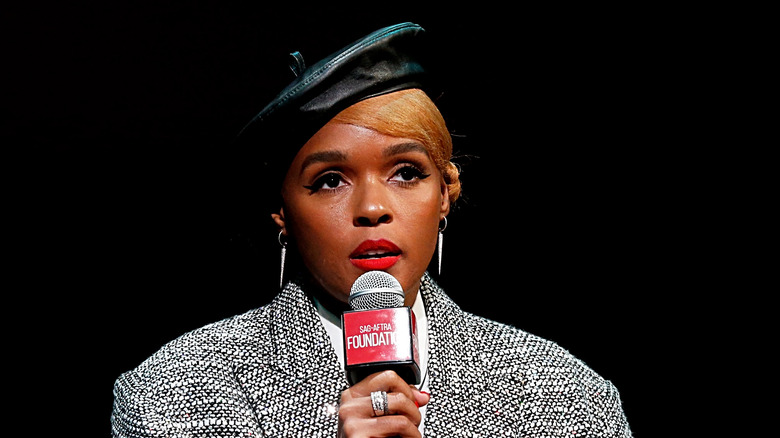 Dominik Bindl/Getty Images
Though Janelle Monáe rose to fame as a singer first, acting has been a part of her life from the very beginning. The KIPP KC honored her on Facebook in 2018 for being a Kansas City icon, shining light on the fact that she was part of the Coterie Theater Young Playwrights' Round Table, a place where she was able to combine her acting and writing skills on multiple plays.
From her time as part of the round table, she told NPR, "I would go and just write short stories, and fellowship with other writers and actors ... The Coterie Theater was so instrumental in helping me hone my craft as a writer." She also thanked one of her English teachers for motivating her to keep writing and perfecting her talent.
However, being part of this group wasn't the only thing that sparked the fire to perform in Monáe. Her time with a band called The Weirdos was a very formative step in her life. "I would sing with them and perform with them at various talent showcases. We were really avant-garde individuals," she said to NPR. "I will say being a part of them and touring with them around Kansas City helped me to discover my inner weirdo, if you will."
She found her footing at Georgia State University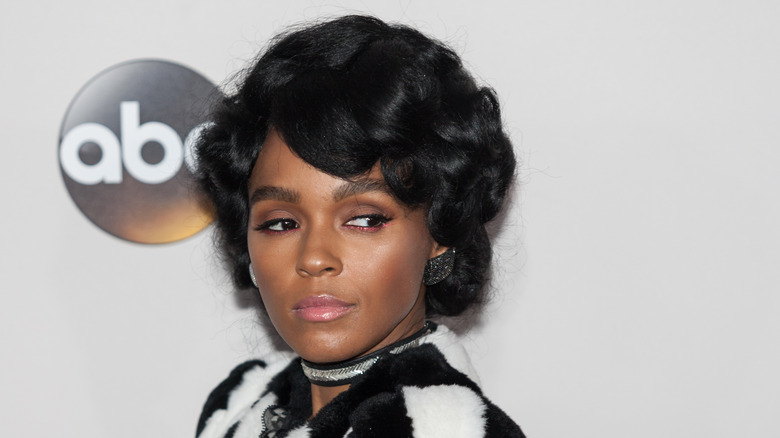 Jamie Lamor Thompson/Shutterstock
Before she made it big, Janelle Monáe headed to New York City for college. Determined to keep shaping her natural talents and abilities, she attended the American Musical and Dramatic Academy. Monáe worked hard, and not just in school. When she wasn't in class, she worked as a maid, and to keep rent costs down, she shared a bed with her cousin. However, as the only Black woman in her class, Monáe began to feel like the American Musical and Dramatic Academy wasn't the best fit. "I didn't see the roles that I liked," she told The Gentlewoman. "I didn't see the new, fresh opportunities for Black voices on stage. And so I was just like, F*** this, I need to actually spend some time living."
So when her best friend told her about her experiences going to school in Atlanta, Monáe decided it was time for a change. She transferred to Perimeter College at Georgia State University and lived in a boarding house. "Looking back, I just needed a place to be messy, to make mistakes and explore. And Atlanta felt like the perfect place to do that, because it had so many Black and brown creative folks who were in school, coming from different walks of life," she said to The Gentlewoman.
She released a demo called The Audition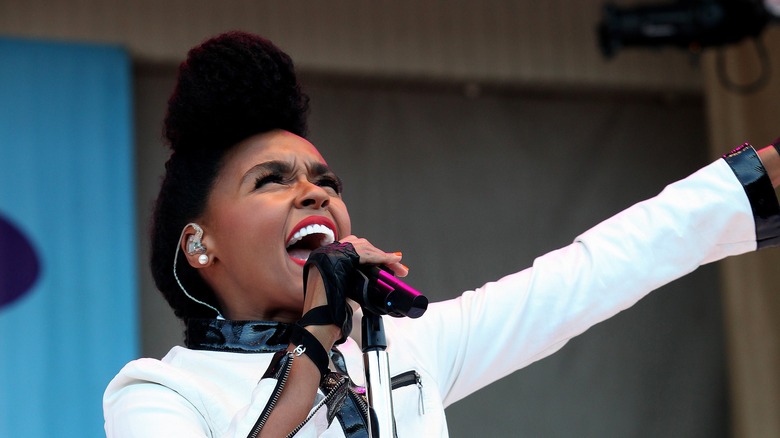 Raymond Boyd/Getty Images
Becoming a musician selling records isn't always an easy task, however, the internet of today does give artists a larger platform and resources to record their music, promote it, and sell it. Janelle Monáe didn't have Soundcloud or TikTok to launch her career, and her journey toward becoming a recognized musician and selling her music began with a self-released demo titled "The Audition."
It was during her time at Georgia State University that she really dove into her music, trying different sounds, and performing around campus. She was still working her day job when she began selling her album. Unlike some young musicians who get plucked out of obscurity and signed to a label, Monáe's early music career days were very DIY, and she sold records from the back of her car. 
Sometimes, those moments that make you think things might not happen the way you dream of are the moments that push people into action and get them onto the right path. Monáe told Harvard Business Review, "I worked at Office Depot during the day and I was in the studio really late at night sometimes. Work was getting in the way of my focusing on what I needed to do as an artist. When they fired me, I had no excuse. I had to go all in on my career."
Janelle Monáe was signed to Bad Boy in 2006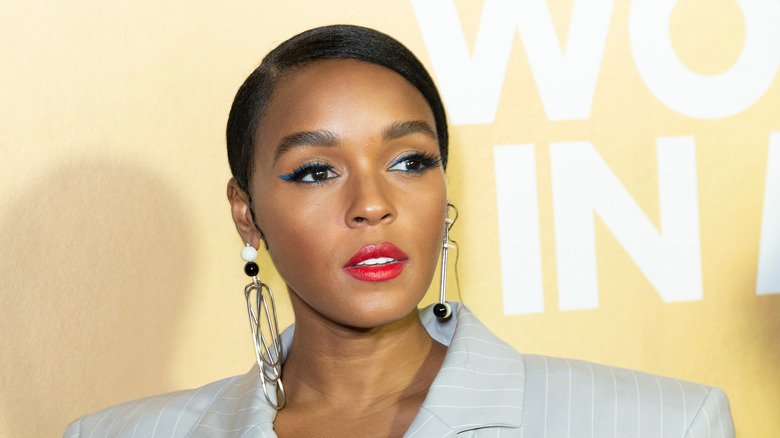 lev radin/Shutterstock
Three years after getting fired from Office Depot and hustling to sell people her demo from the trunk of her car, Janelle Monáe was signed to Bad Boy Records. Per Whudat, Diddy said in a statement, "Janelle Monáe is one of the most important signings of my career ... There is no doubt in my mind that Janelle is the kind of artist that changes the game. She is a true visionary, with an original sound and a mesmerizing presence. I can't wait to watch the future unfold for Janelle."
Understandably, joining this major label was a life-changing decision. Monáe only signed after she was really sure this new path would not compromise who she was as an artist or the vision she had for her career. She told The New York Times, "I cried. It was important to know if he was serious, that he was going to appreciate me and not try to change my live show or my music."
Diddy wasn't wrong. Monáe went on to become an extremely influential musician who put out four full-length albums: "Metropolis: The Chase Suite," "The ArchAndroid," "The Electric Lady," and "Dirty Computer."
She received her first Grammy nomination in 2009
s_bukley/Shutterstock
As of this writing, Janelle Monáe has eight Grammy nominations to her name, including Album of the Year and Record of the Year. But her Grammys journey started back in 2009 when she received her first nomination for Urban/Alternative Performance for "Many Moons," a track that appears on the 2007 EP "Metropolis: The Chase Suite."
At the time Monáe's star was still very much on the rise, and she definitely had not yet made waves on Top 40 radio. The Recording Academy's recognition of her work was not lost on her. After hearing of the nomination, she told The Atlanta Journal-Constitution, "I don't have a major, big album. I don't have a big radio single ... and to still be recognized among so many talented people is just a blessing."
Less than a decade later, her album "Dirty Computer" was up for Album of the Year. After finding out about the nomination, Monáe said on "CBS This Morning," "It's not about me, it's about community of dirty computers, of marginalized voices. Being a young, Black, queer woman in America, there was something I had to say, there was a group of people I wanted to celebrate, and I'm happy to be representing them."
Janelle Monáe started Wondaland Records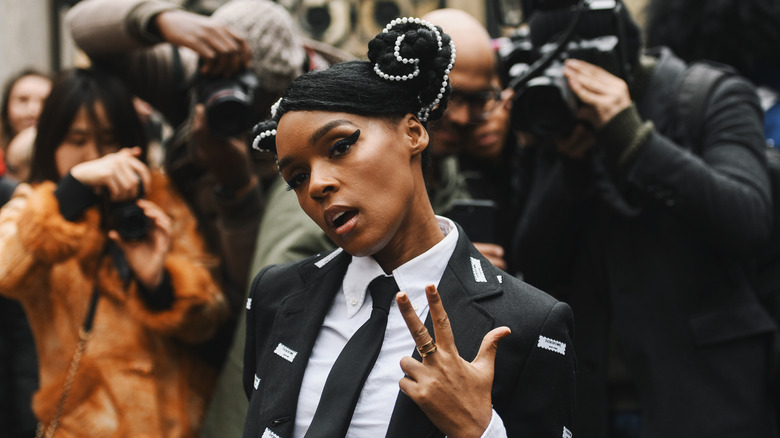 Creative Lab/Shutterstock
Creating music can be a collective process in which different artists and producers work together to bring the final product to life. As an artist who had been creating music, promoting it, and selling it on her own, Janelle Monáe understands this — so it's no wonder she launched Wondaland Records.
Back in 2003, when she was selling her demo from her car, she met Chuck Lightning and Nate Wonder — who would later become co-founders of the label. Monáe told The Guardian, "It was a Matrix moment where we all locked eyes and it was almost like we were meant to be on the same team. We wanted to create a different blueprint."
The label followed its course, producing several albums and gaining steam. In 2015, Wondaland joined forces with Epic Records. LA Reid said in a statement, "I've been a longtime supporter and friend of Janelle and it is an honor to now work with her as a visionary businesswoman who brings an all-star group of talented performers to the table." This all-star group included Jidenna, Roman GianArthur, Deep Cotton, and St. Beauty.
Her acting career took off the mid-2010s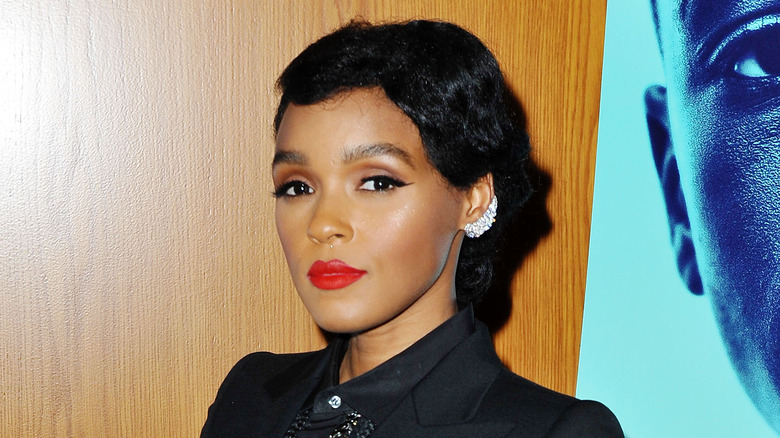 Jerod Harris/Getty Images
Even though Janelle Monáe was a trained actor, she spent the first years of her career focusing on music. However, it all changed in 2016 when she portrayed Teresa in "Moonlight" and Mary Jackson in "Hidden Figures." These projects allowed her to combine the passion she had been putting into her music with the potential to reach a larger audience. She shared with The New York Times, "I was, like, this is just another way to get out the message I've been trying to talk about for so [expletive] long that I feel like I don't know if anybody is listening. You can show people better than you can tell them."
As someone who advocates for empowerment of marginalized voices, Monáe carefully selected the roles she would portray to make sure they aligned with who she has always been as an artist. "I want to ensure that moviegoers see different kinds of black women being portrayed on-screen. Representation in film is extremely important," she said in Atlanta Magazine. "It has to have something to say and the potential for cultural impact. It's about pushing forward new stories, untold stories, universal stories."
After that, Monáe went on to portray a wide range of characters, including GI Julie in "Welcome to Marwen," Marie Buchanon in "Harriet," and Dorothy Pitman Hughes in "The Glorias."
The Dirty Computer era changed her music career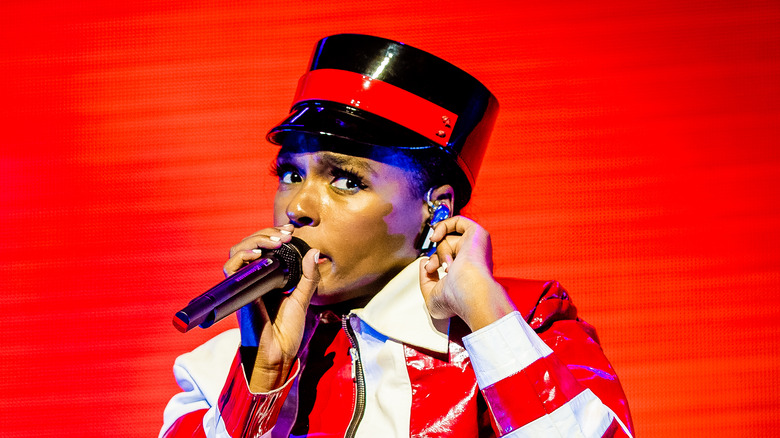 Ben Houdijk/Shutterstock
Most musical artists have that one album that marks a turning point in their career. For Monáe, one could argue it was 2018's "Dirty Computer," which was paired with a short film of the same name. Five years after the release of "The Electric Lady," she returned to music in a manner that would be remembered. Rolling Stone's Will Hermes gave the album a 4.5 and wrote, "In its own way, it's as artful, ambitious, determined, joyous and inspiring, as 'Lemonade' or 'To Pimp a Butterfly.' It's a sexy MF-ing masterpiece." "Dirty Computer" landed on dozens of year-end lists, and it was named the best album of 2018 by outlets like The New York Times and NPR. 
Monaé booted up the "Dirty Computer" once more with her 2022 book "The Memory Librarian: And Other Stories of Dirty Computer." Chatting about the collection of short stories with NPR, she said the idea for "Dirty Computer" came to her after she had a nightmare where her history and memories were taken away. "I put all of that energy into the album: Why would somebody want to erase who I am? Why would they want to erase all of these folks' memories?" she said. "And I put that into, you know, representing a community full of people whose stories are being erased, whose identities are being erased."
Janelle Monáe was Trailblazer of the Year in 2018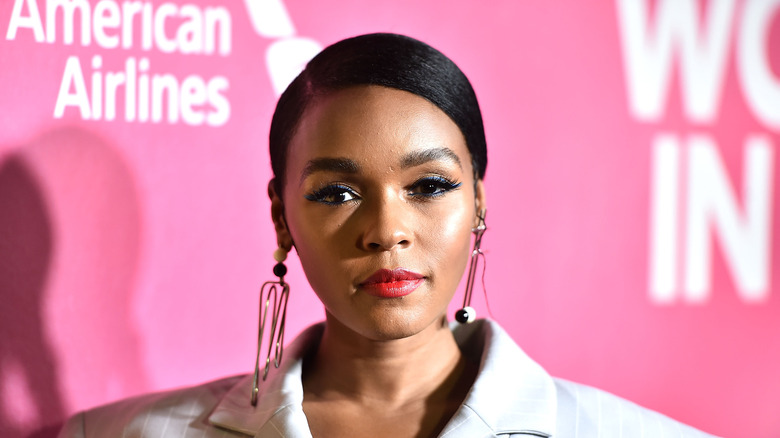 Theo Wargo/Getty Images
If any modern day artist embodies the word "trailblazer," it's Janelle Monáe. She opened doors for herself by producing her first album, creating a label, portraying characters that mean something, and using her art for advocacy. In 2018, Billboard announced she would be the recipient of the Trailblazer of the Year award. Billboard's editorial director said at the time, "Janelle Monáe's insatiable drive to incorporate new, untold stories into her artistic projects — while synthesizing classic funk, soul, R&B, jazz, hip-hop and rock — makes her a truly unique voice. Popular music is more interesting today because Janelle Monáe is part of it."
The self-described android has always championed the voices of minorities, bringing the stories of marginalized groups front and center. Whether she chooses to portray strong female characters or sing about injustices, she will make sure the world hears the silenced voices. As she said while accepting the award at the Billboard Women In Music event, "My work has always been about my community just as much as it is about me ... Being a trailblazer is about diving into spaces unseen and undiscovered, which can be very exciting and frightening at the same time. For me, that meant uncovering aspects of who I am in order to create spaces for others."
She joined the cast of Glass Onion: A Knives Out Mystery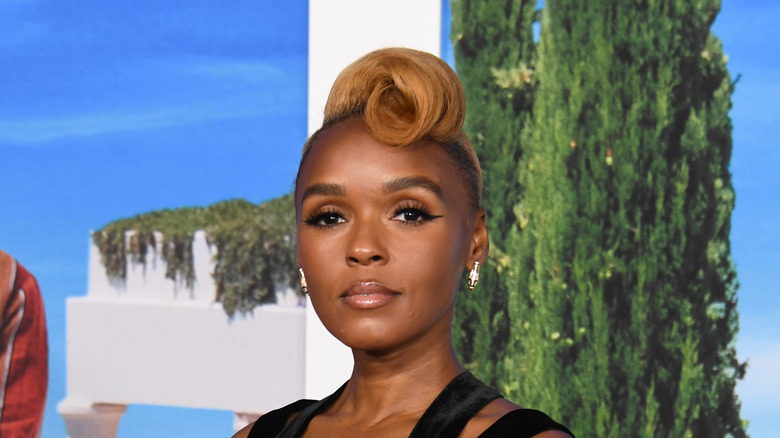 Jon Kopaloff/Getty Images
After word got out that the hit whodunnit "Knives Out" would be getting a sequel, audiences were excited to see who would join Daniel Craig in the 2022 flick "Glass Onion: A Knives Out Mystery." Among the list of A-listers brought aboard was Janelle Monáe, and in classic Janelle Monáe style, she delivers. Critics and fans alike were quick to point out that her performance is one of the highlights of the movie, and her costars were thrilled to share the screen with her. "Janelle is unbelievable. She is committed," Edward Norton said in a behind-the-scenes feature. Kathryn Hahn also was dazzled by Monáe's work: "I'm just so excited for Janelle and for the world to see her miraculous performance." 
Without giving too much away, the role is a juicy one, and Monáe was beyond on board to take it on. She told Goldderby that after reading the script she couldn't refuse this opportunity. "I love that Rian wrote this role for me to be able to explore more comedy or drama, like the deep, heavy emotional lifting that my character had to do," she said. "The action — working with stunt coordinators all in one. It was the best challenge in the most incredible way."
She's worked with fellow icons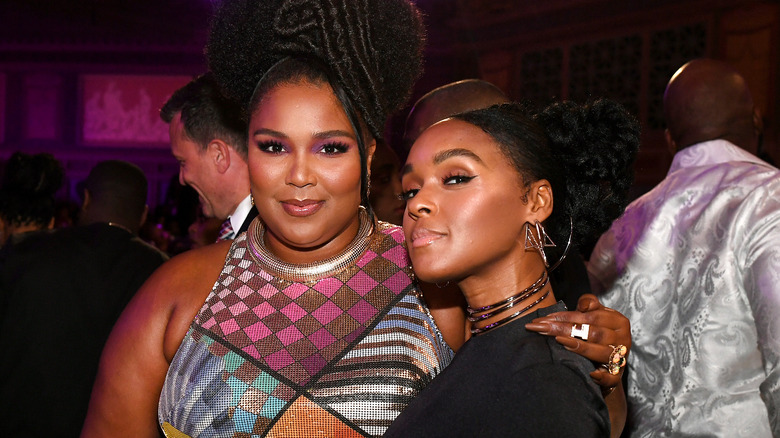 Paras Griffin/Getty Images
Though Janelle Monáe is on top of the world, she has not lost sight of who she is or what she stands for. As she said in a 2020 interview with NPR, "I'm always gonna want to represent the underdog. What happens when those in the position of power strip you of your identity and strip you of the things that make you special." Who you surround yourself with can really shape your life — especially in an industry as fickle as the music world.
Before Prince died in 2016, he was one of her mentors, and he even helped out with the making of "Dirty Computer." Of working with the late legend, she told The New York Times, "I just never could imagine a time where I couldn't pick up the phone or email him, and he'd contact me right back and we'd talk about all these things that I was unsure of." What's more, Prince contributed to 2013's "The Electric Lady," which also features guest spots by music icons like Erykah Badu and Solange.
When Monáe brought out friend and fellow Prince protégé Lizzo out to the stage at Coachella in 2019, the pairing felt beyond right. As of this writing, they have yet to join forces on a record, but don't rule it out. "I care more about our friendship than a collaboration, but yes, I would love it," Monáe told ET in 2019.
Janelle Monáe's long been an LGBTQ+ icon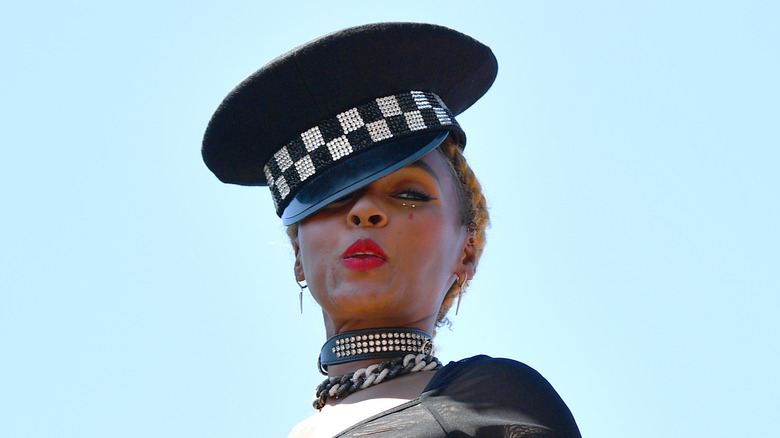 Sarah Morris/Getty Images
In 2018, Janelle Monáe came out as pansexual, and four years later, shared that she is nonbinary. And while the "Dirty Computer" singer is proud to be a role model for members of the LGBTQ+ community, she has set some boundaries to ensure that her personal life remains as personal as possible. "I'm still a super private person. I have no interest in releasing who I'm dating or not dating, that's not important. But what I did feel was important that that representation of what it meant to live in your truth, regardless of friends or family supporting it, regardless of people having opinions, it was really more so for me," she shared with Out in 2022.
As a trailblazer and a person who does not shy away from difficult conversations, Monáe has always been open about changing the rules of the game and making sure every voice is heard. It is always important to have those artists who step up and say what needs to be said. It goes without saying, she knows the power and impact she has. As she said to Out, "I have a front-row seat to history. I have a front-row seat to what the future could look like. And I do, as an artist, have the potential to shape what the future could look like through my storytelling." She may be an android, but Monáe is also one stellar human.