What Happened To Lee DeWyze After American Idol?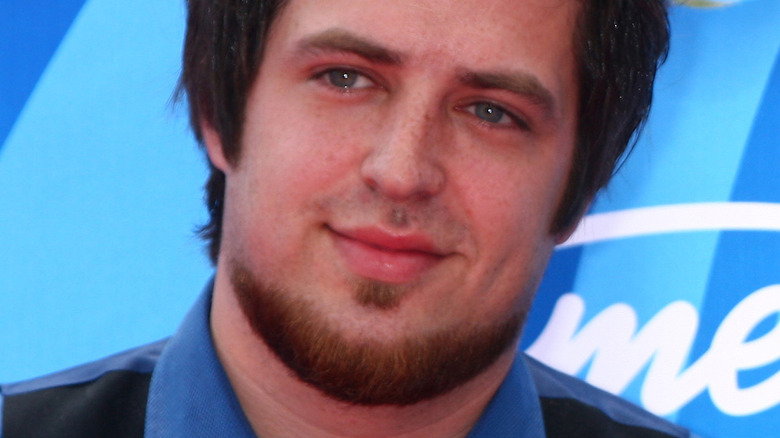 s_bukley/Shutterstock
From its initial launch on Fox in 2002 to its latest season on ABC, the long-running television competition series "American Idol" has launched the careers of numerous stars in the entertainment industry. Be it Season 1 winner Kelly Clarkson, Season 3 finalist Jennifer Hudson, or Season 4 winner Carrie Underwood, it's hard to imagine a world in which "American Idol" never existed.
Some contestants on "American Idol" haven't remained as popular with the public since their runs on the show, including some of the winners of the series. One such winner was Lee DeWyze, who won Season 9 of "American Idol" in 2010 (via People). With so much attention on other past "American Idol" contestants, it can be easy to lose track of what each of them has done since they first hit it big. 
Despite his big win, DeWyze hasn't exactly set the music industry on fire in the time since he captured the big win more than a decade ago.
Lee DeWyze is still in the music industry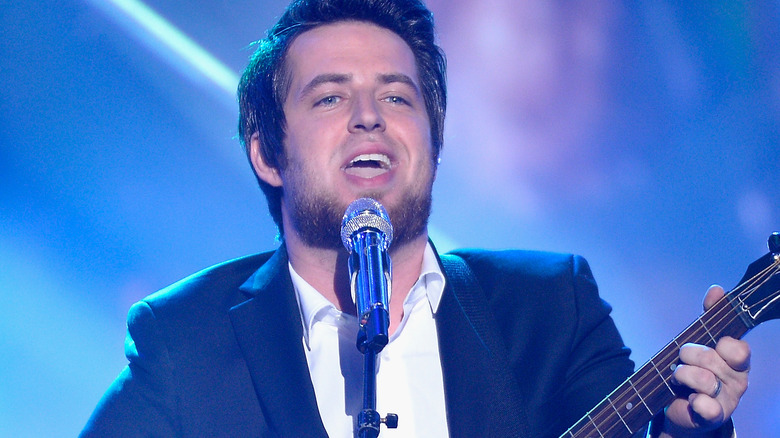 Kevork Djansezian/Getty Images
You might not hear him performing the opening song for Sunday Night Football like Carrie Underwood, but the Season 9 winner of "American Idol" hasn't faded into obscurity. Lee DeWyze, who beat fellow contestant Crystal Bowersox to win the season, was selling paint in Illinois when he made it on the show (via Billboard). He's no longer selling paint, though, and has traded it for selling albums.
In 2021, he released his eighth album, "Ghost Stories," which American Songwriter called "folk-driven." On the title track, DeWyze commented, "I'm sure ['Ghost Stories'] will be one of the songs of mine that everyone will interpret differently. It's funny how sometimes I don't fully realize what my songs are about until they're finished. So many things reveal themselves in the process, and even after."
People Magazine also reports that DeWyze's song "Weight" can be heard in Season 4 of the CW television series "All-American." The same song was also featured in an episode of Freeform's "The Fosters," according to a post from the show's official page on Facebook.
Fans can catch Lee DeWyze in concert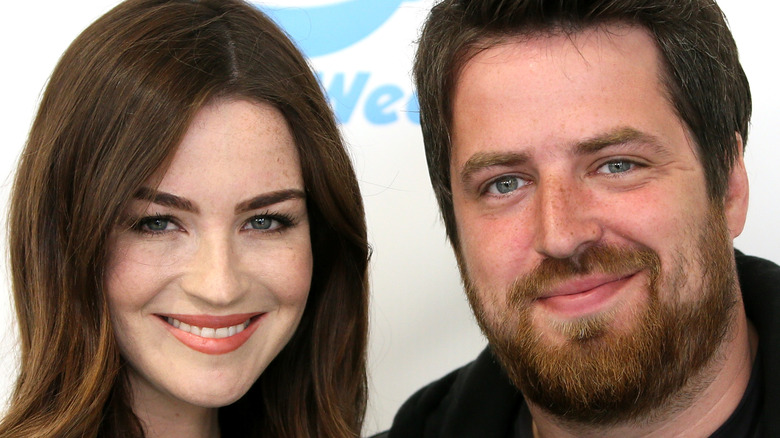 David Livingston/Getty Images
Lee DeWyze is also busy touring, according to information given on the "American Idol" winner's official website. In addition to his in-person performance dates, DeWyze performs virtually on occasion, which is good news for fans who might not be able to make it to an in-person gig. In February 2022, DeWyze posted to Twitter that he would be holding a virtual concert on Zoom, and a later Twitter post noted that he was planning to go live on Instagram to perform for fans and make an additional announcement.
As far as his personal life, DeWyze has been married to Jonna Walsh, a model and actress, since 2012 (via People). The couple celebrated their 10th wedding anniversary in 2022, and DeWyze posted to his Instagram account to mark the occasion. DeWyze wrote in the caption of his post, "To the last 10 years, and the next 50 together. Happy Anniversary @jonnawalsh, love you❤️."