Inside Jordin Sparks' Relationship With Chris Brown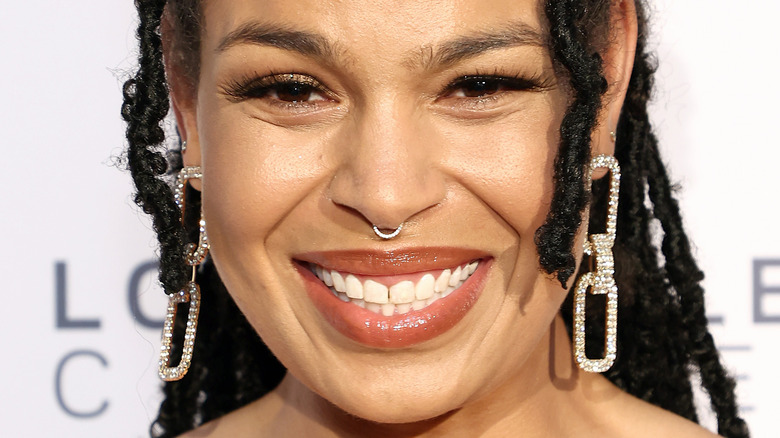 Arturo Holmes/Getty Images
Chris Brown wasn't in attendance at the 2022 American Music Awards; however, the "Loyal" singer still ended up being the talk of the night. Prior to the November 20 broadcast, Brown announced via Instagram that the show had scrapped his performance, which included a tribute to Michael Jackson. Brown's revelation stirred up his fanbase, who took to social media to show support for the singer-songwriter. During the broadcast, Brown also saw support from Kelly Rowland, who presented him with the award for Favorite Male R&B Artist.
After Brown's name garnered boos from the audience, Rowland quickly checked the crowd and congratulated Brown on his win. Naturally, Twitter had a lot to say about Rowland's support of Brown, who's been embroiled in various controversies over the years. Following the show, Jordin Sparks shared her thoughts on Brown's AMA snub with TMZ. After a reporter asked Sparks if she agreed with Rowland, Sparks reluctantly replied, "You love asking me about Chris, but we love Chris. He should've been there." Sparks added, "Honestly, I think that shouldn't even be a conversation anymore. It's about his talent, they just shouldn't have cancelled the performance. That's how I feel about it."
For some, Sparks' support may have seemed to come out of left field. However, Sparks and Brown share a long history that dates back more than a decade.
Jordin Sparks and Chris Brown worked together early in their careers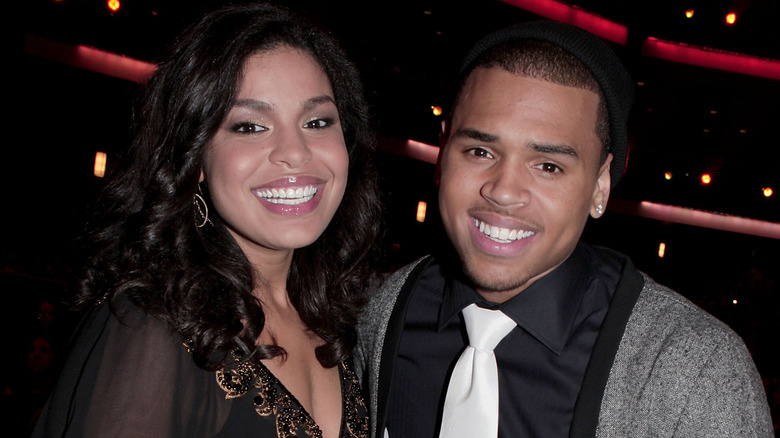 Kevin Winter/ama/Getty Images
Jordin Sparks and Chris Brown both launched their musical careers around the mid-00s. Brown's ascent to stardom began in 2005 with the release of his debut single, "Run It." Meanwhile, Sparks' career unfolded once she won the sixth season of "American Idol" in 2007. The next year, Brown and Sparks teamed up for a sweet duet, "No Air," in which they croon about the suffocating feeling induced by being apart from your true love. The song was a commercial success and Spark's highest charting song of all time, peaking at No. 3 on the charts, per Billboard. They even performed the song on "American Idol."  
And while Sparks and Brown haven't recorded any more songs together, they did cross paths musically when Sparks optioned a song that Brown had written, but didn't use, for her own sophomore album. "It wasn't planned [as a duet]," Sparks shared about the unnamed song to MTV. "I had gotten a song he had been a part of." She added, "He had written [the song], and I'm not sure if I'm going to get to it yet." Since then, Brown has evolved from the PG-rated music that marked his 2005 debut, into more mature music, though his efforts have sometimes been overshadowed by his many controversies. Sparks, on the other hand, has also continued to make music, in addition to pursuing acting and other creative endeavors, such as film and Broadway. 
Jordin Sparks and Chris Brown recently performed together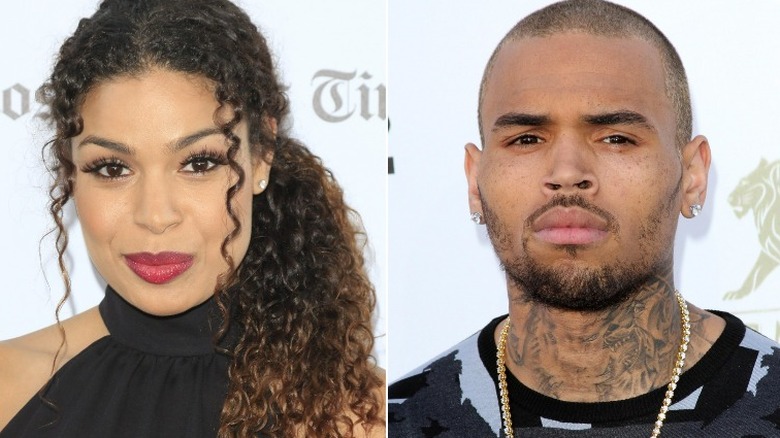 Kathy Hutchins & s_bukley/Shutterstock
In 2022, Sparks and Brown reunited to perform "No Air." According to USA Today, Sparks joined Brown during the last night of his "One of Them Ones" tour, which concluded in Las Vegas. According to a fan-recorded video, the performance appears to have been impromptu. "Hold up, I got a surprise, I didn't even know this person was here, hold on," Brown said excitedly. "Me and this person haven't performed this song since I was like 18," he continued, before Sparks appeared on the stage and kicked off her verse of the song. Following the performance, Sparks gushed about the moment on social media. "15 YEARS LATER: @chrisbrownofficial and I returned to the stage to perform No Air," wrote Sparks via Instagram. "Thank you Chris for having me at the final stop of your 'One of Them Ones' tour, ended it with a bang in Vegas!!!The crowd was lit!!! Loved hearing you scream every word of this song!!! My heart."
Sparks also shared her thoughts about their long-waited reunion with E! News. "To be honest, it still doesn't feel real," Sparks said. "We performed it once on 'Idol,' but that was on 'Idol' and with a studio audience. But we never actually performed it live together in front of our fans in a live setting ...So it was really cool to be able to come back together. And we were kids when we recorded that song, and now we have kids, so that was crazy to come back around full circle in that way," Sparks added.