Who Is Selling Sunset Star Mary Fitzgerald's Son Austin?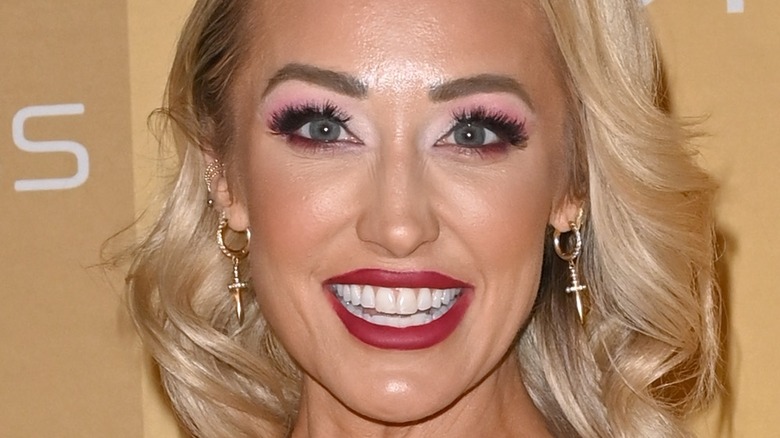 Featureflash Photo Agency/Shutterstock
In Season 1, episode 2 of "Selling Sunset," Mary Fitzgerald gave viewers a look at her personal life as she introduced her son, Austin. "I have a son," she revealed, via Distractify, "He's 21. I did have him when I was very young. I was 16. I've been a single mom ever since." And although Fitzgerald has kept her son's father out of the conversation on the show, she mentioned that her first husband died, and her second husband "just didn't work out," per Hello! Magazine, suggesting that it's just been her and Austin for a while.
In the second episode of the first season, Fitzgerald talked to her soon-to-be husband Romain Bonnet at dinner, telling him that he's four years older than her son. "I don't see Romain ever stepping in like a father figure," she said, via Bustle, "And Austin doesn't need that, but they get along great." And in Season 2, episode 8, Austin is seen walking his mother down the aisle to marry Bonnet.
Bonnet opened up on how he feels about his wife's son, who lives in Arizona. "I love Austin," he told Life & Style. "I really haven't seen him since the pandemic started, but Mary and I are hoping to go visit him in Scottsdale once we're able to." It seems that both the real estate agent and the former chef each have a strong bond with Austin.
Mary Fitzgerald and Romain Bonnet supported Austin during Air Force boot camp
While "Selling Sunset's" Mary Fitzgerald is on a Netflix show, and is a successful real estate agent in Hollywood, sometimes selling houses for celebrity clients, Austin isn't in the spotlight. According to Screen Rant, his Instagram is private, indicating that he likes to keep a low-key life amid the small mentions of him here and there in "Selling Sunset."
On March 15, Fitzgerald gave fans a rare glimpse into her son's life as she posted a picture of her and her son at the airport on Instagram. "Can't begin to express how I'm feeling with my son going off to boot camp for the Airforce today," she said in her caption, indicating that Austin has dreams of being a fighter pilot. Fitzgerald expressed her feelings of excitement and nervousness like any normal mother, adding, "Mama's & Daddy's ... hug your kiddos tonight and cherish every moment!"
And on May 8, for Mother's Day, Fitzgerald posted another picture of her son, Romain Bonnet, and herself, letting her fans know that he completed Air Force boot camp at the Lackland Air Force Base in Texas. "Just spent time with my son at his #Airforce bootcamp graduation," she captioned her Instagram post. "Such a proud mama! Forever grateful to Sgt Butler for making this moment happen." But now, it looks like Fitzgerald and Bonnet are hoping to expand their family.
Austin may have a sibling in the future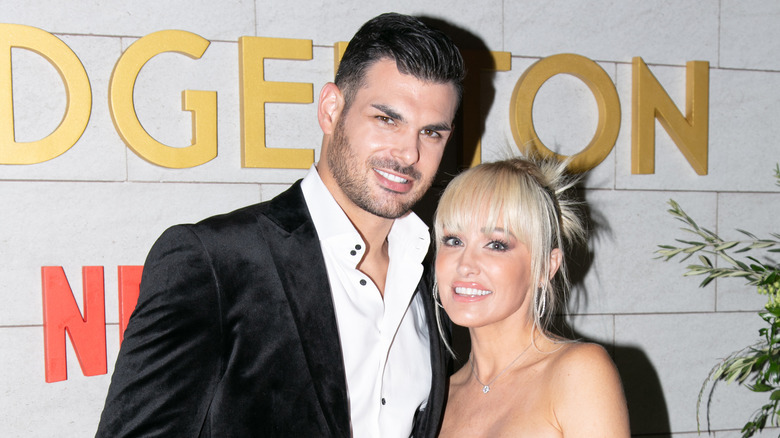 Steven Simione/Getty Images
Mary Fitzgerald and Romain Bonnet have been trying to make a child of their own, and the "Selling Sunset" star has been open about her egg-freezing journey. "I'm gonna freeze my embryos for sure," she told Us Weekly in 2020. "I haven't had a chance to do it yet." The real estate agent added that she and her husband have been so busy with work and have put the egg freezing on hold.
The reality television star also shared that she talked to her fellow co-star Heather Rae Young about egg-freezing options. "[Heather] has definitely given me advice on what to expect in the process, and if l should do it while we're filming or not, because, you know, I think viewers would like to follow along with that process," she told Distractify. She added that she may follow in her co-star's footsteps and post her journey on social media.
In June, Fitzgerald posted a sad update on their progress on her Instagram page. "This was definitely not the news we were hoping to get and while it is super disappointing, we are just keeping our heads up," she captioned her video, stating in the video that none of the fertilized eggs were healthy enough to be implanted.