Inside Mariska Hargitay's Past As A Beauty Queen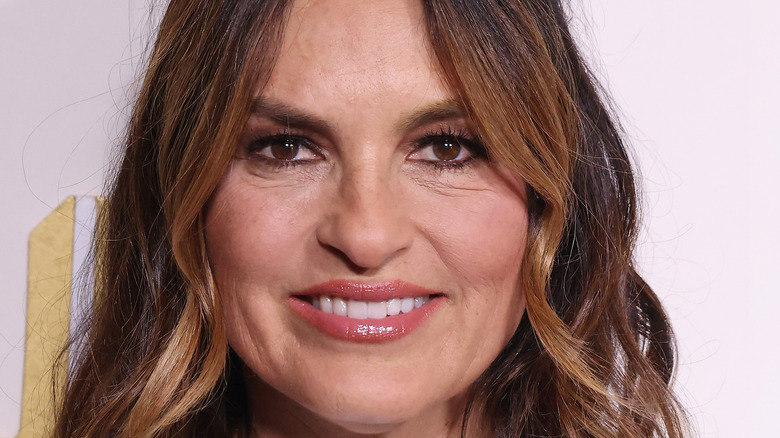 Taylor Hill/Getty Images
We know her best as Olivia Benson, one of the dedicated detectives who investigate vicious felonies on "Law & Order: SVU." But before Mariska Hargitay was stopping serial predators in their tracks in New York City while generating white-hot sexual tension with her co-star Christopher Meloni, she was winning crowns and sashes as a teenage beauty queen in her home state of California. 
Beauty pageants, especially back in the 1980s when Hargitay was competing, were not exactly known for being at the forefront of the feminist movement. So, if you think it sounds a little off-brand for Hargitay — an outspoken feminist and champion for women's empowerment — to have been a beauty queen, you're not alone. Little did we know, though, that there's actually a logical reason behind Hargitay's pageant days, and no, it's not a "Miss Congeniality"-type situation, either. 
It goes back, as these things always do, to Hargitay's parents. More specifically, her famous father.
Mariska Hargitay takes after her father
Back in 1982, 18-year-old Mariska Hargitay was crowned Miss Beverly Hills. She spoke with Time Magazine at the time, saying, "My dad was Mr. Universe. So, it would be fun for me to be Miss Universe." Most people probably know that Hargitay's mother was the famous actor and global sex symbol Jayne Mansfield, but Hargitay's father was also an A-Lister of his day. Mickey Hargitay was crowned Mr. Universe in 1955, per his New York Times obituary.
If you were hoping for some photographic evidence of Olivia Benson competing in a beauty pageant, we've got good news for you. Videos from a few of her competitions still exist on YouTube and they showcase a completely different side of the beloved actor. In one, the presenter says, "Miss Beverly Hills, you have one question left and I'll just simply read it for you," which gets a pretty hilarious side-eye from Hargitay herself. It's evident from the videos why the California native went on to take home the crown.
Mariska Hargitay has always been acting
In another clip, the presenter asks Mariska Hargitay, Miss Beverly Hills, what her greatest "motivation factor" is. Clearly, there was a little Detective Benson in Hargitay even then, because she answers, "Other people, and just the happiness I see in other people." Hargitay continued that even when people pull away, it makes her want to reach out to them all the more because she just wants to make them happy. And isn't that what Olivia Benson does every day?
In another video, in which the California native wears a multi-colored hair bow that simply cannot go without comment, she tells the presenter that she was named after her grandmother. She added that the rumors are true — she once posed as a TV reporter and went around interviewing random passers-by for a fake news show as a prank. "Well, a friend of mine has some video equipment and we went down to Grauman's Chinese Theatre in Hollywood. And I dressed up like a newscaster and we interviewed people and found out how they felt about the movie 'Junkman.'" To clarify, the interviewer asks if these people thought they would be on the news and, Hargitay emphasizes that they did. "I'm not that bad because I told them that we had to edit it and maybe their part wouldn't go in," she added. 
Not exactly cop-like behavior, but it does show that Hargitay has been an actress for a long time.