The Famous Actor Ellen DeGeneres Dated Before Coming Out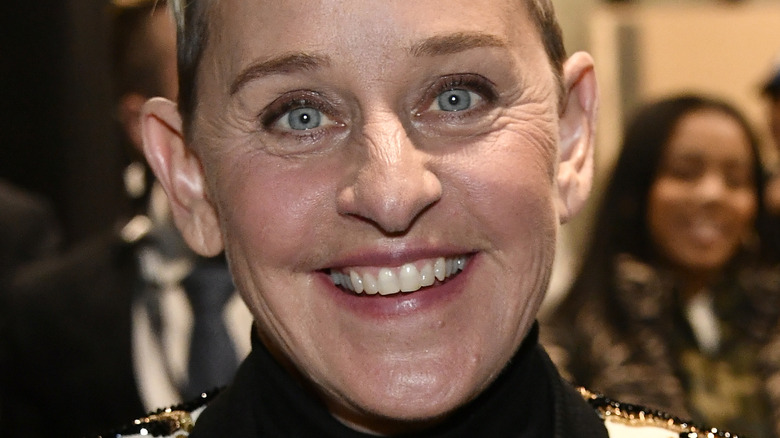 Frazer Harrison/Getty Images
When you think about Ellen DeGeneres' love life, one person probably comes to mind — Portia De Rossi. DeGeneres has been married to the Australian actor since 2008, and the pair have been together since 2001, per Brides. When DeGeneres met De Rossi, she knew she was the one for her. The talk show host said in 2007, "I could say the same thing I've said in every relationship: 'I'm happy.' But there's happiness, and there's love, and then there's completion." DeGeneres continued to recognize how different her relationship was De Rossi from previous ones. She shared, "It doesn't take away from any of the relationships I've had, 'cause I've had amazing relationships. But I feel like I found my perfect fit."
For DeGeneres, it took multiple tries to find "the one." While there were very few, the Emmy-winner had several high-profile relationships. From Teresa Boyd to Anne Heche, DeGeneres was open about who she was dating at a time when it wasn't as widely accepted to be a part of the LGBTQ+ community. While DeGeneres is known for being a champion for the community, she, too, had a moment where she was scared of coming out — so much so, in fact, that one of her very first public "relationships" was with this fellow actor, who's known for his dashing looks and incredible acting abilities in the entertainment industry.
Johnathon Schaech and Ellen DeGeneres walked the red carpet together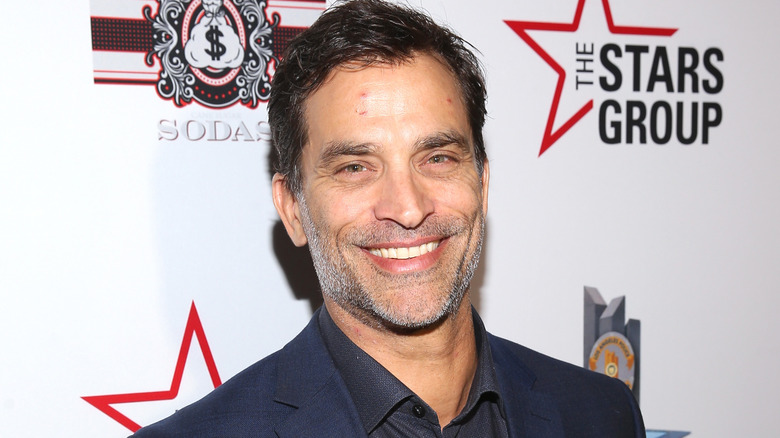 Jesse Grant/Getty Images
In the mid-90s heads turned when Johnathon Schaech and Ellen DeGeneres took on red-carpet events together. According to Us Weekly, many believed the two were diving into a new relationship with one another. In reality, Schaech was simply lending his friend a hand.
The "Blue Ridge" actor revealed in a 2016 Reddit AMA why he accompanied the comedian on several occasions. Schaech said, "My manager asked me to accompany her to events. She was scared people would not watch the show, Her sitcom 'Ellen,' because she was gay." The actor felt "honored" to accompany DeGeneres because of his personal family connection to the LGBTQ+ community. Schaech said, "I grew up with two gay aunts and a gay uncle. My aunt died of cancer. She was a proud woman and she didn't get proper care because she didn't want to be away from her partner." The actor revealed hospitals didn't allow those in same-sex relationships to bring their partner into the room at the time.
Schaech's connection to the gay community made him an avid ally. "When you have someone you love in your life that is gay or a lesbian it's very clear that they deserve the same rights as anyone else. It's not about religion," he said. The actor ended his response with a shoutout to DeGeneres. He shared, "If you don't love ELLEN now — you don't watch her show. She's a great example for the human race."
Ellen DeGeneres came out as gay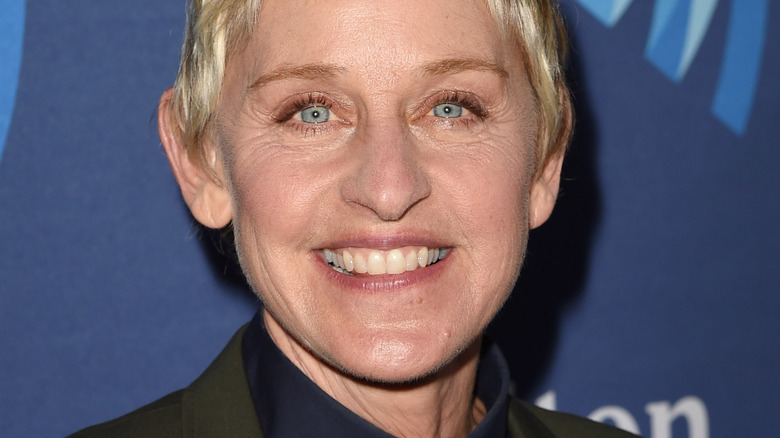 Jason Merritt/term/Getty Images
Shortly after Ellen DeGeneres and Johnathon Schaech made their red carpet appearances, the comedian decided to come out. In April 1997, DeGeneres appeared on the cover of Time with the headline, "Yep, I'm Gay." After the magazine was released, DeGeneres' character on the ABC series "Ellen" came out. Coincidentally, Schaech was supposed to appear on the show in support, but couldn't due to an injury, per Us Weekly.
DeGeneres told Time that her character was set to come out before she was publicly out. The talk show host saw this as the perfect opportunity to share her truth. She said, "I don't think I could have done this a long time ago, and I don't think people would have accepted it as readily as they do now." Unfortunately, it seemed like the rest of the world wasn't ready for DeGeneres to be openly gay because a year later, the show was canceled, per The Guardian. 
DeGeneres spoke about her career taking a turn in 1998 on "The Ellen DeGeneres Show" in 2022, per People. She said, "When I came out, people warned me that it was going to ruin my career, and they were right for a while." But DeGeneres kept pushing and landed a talk show gig that skyrocketed her to success. DeGeneres said, "It really goes to show you how important it is to be your authentic self, and how important it is to accept others as their authentic selves."