How Joanna Garcia Feels About Her Sweet Magnolias Co-Star Jamie Lynn Spears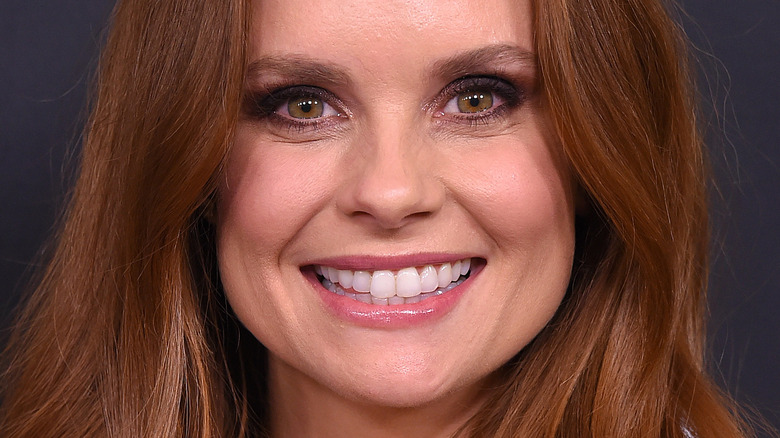 DFree/Shutterstock
It's safe to say that "Sweet Magnolias" is one of the sweetest shows on Netflix. Of course, it's based on the famous series of novels by Sherryl Woods, which currently features 11 books. According to IMDb, the series kicked off its first season in 2020 and has been going strong ever since. Joanna Garcia Swisher, famous for playing Cheyenne Hart-Montgomery on "Reba," leads the cast as Maddie Townsend and follows her divorce from husband Bill Townsend (Chris Klein) after he cheated on her with Jamie Lynn Spears' character, Noreen. Of course, there are plenty of other storylines to follow on the show, but that was the main focus of the series' first season.
Season 2 premiered in 2022, and in May, Swisher shared some exciting news on Instagram. "We are back! Season 3 of Sweet Magnolias is happening," she wrote. The cast didn't waste time, as they wrapped filming Season 3 in October. "We finished filming Season 3 last night. It's been a joy to spend another season in Serenity, working with, laughing with, and learning from amazing artists in the cast and crew," producer Sheryl Anderson tweeted.
And since fans are pretty invested in the series, it's no surprise that they love hearing about the cast dynamic. While Swisher and Spears may not have the best relationship on-screen, that certainly isn't the case for their off-screen friendship.
Joanna Swisher Garcia gushes over Jamie Lynn Spears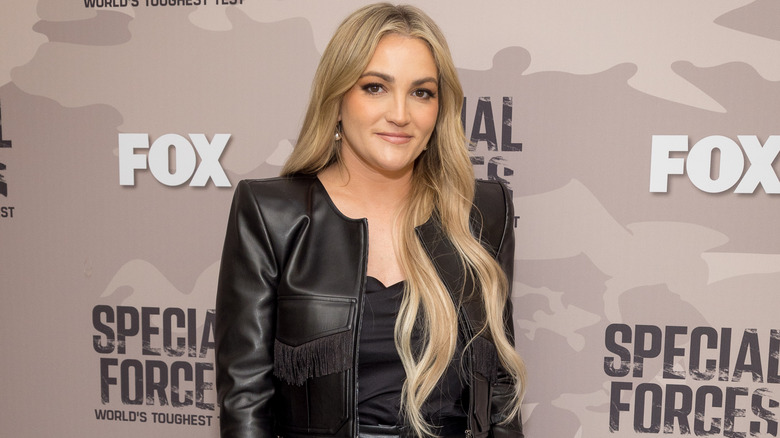 Emma Mcintyre/Getty Images
Joanna Garcia Swisher has nothing but love for her "Sweet Magnolias" co-star, Jamie Lynn Spears. In 2020, Swisher spoke with Us Weekly about her experience working with Spears and how they shared a close bond. "She's incredible. She's so beautiful, and she's such a great mom, and we connected on so many levels," Swisher gushed to the outlet. Swisher also pointed out that Spears' mom, Lynn, was present during much of the filming since she helped with Spears' daughter, so it was a "family affair," which she liked. "It's all hands on deck, and everybody's super involved, and it's nice. We really bonded over that," she added. 
In the same interview, Swisher pointed out that she and Spears' on-screen characters are not exactly on great terms thanks to the fact that Spears plays the woman who wrecked Swisher's marriage in the series — but that hasn't changed their off-screen chemistry one bit. 
Spears has also spoken about the series and how much she loves the show's cast on several occasions, including in an interview with The Hollywood Reporter following the series' first season. At the time of the interview, the show had yet to be picked up for Season 2. "If 'Sweet Magnolias' got a season two, that would be a dream job," Spears said at the time. "The cast, the crew, and the whole situation was just so ideal for me." 
The Sweet Magnolias cast is close-knit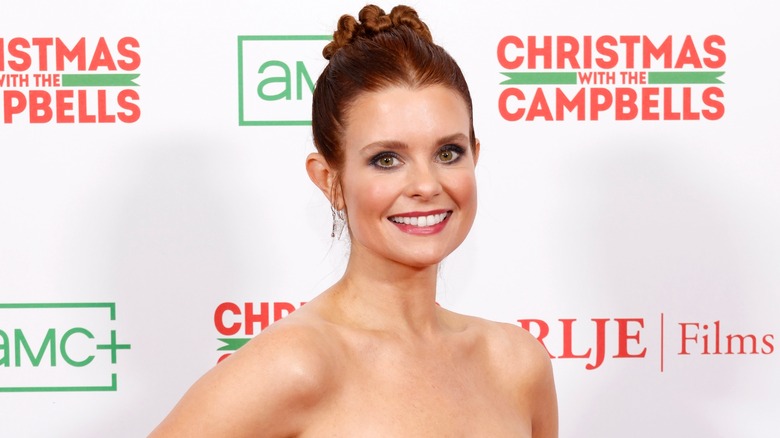 false/Shutterstock
While there's no doubt that Joanna Garcia Swisher and Jamie Lynn Spears have a good thing going off-camera, it seems that most of the other cast members also get along with Swisher. The star posts photos on her Instagram feed from time to time, including in early May, when she announced the series would be coming back for a third season. The post also included a photo of Swisher with cast mates Brooke Elliot and Heather Headley, who all play BFFs on the hit Netflix show. 
Swisher has also spoken about her cast mates in several different interviews, much like when she raved about Spears. In a 2022 interview with People, Swisher couldn't help but gush over Elliot and Headley, stating that their connection on-screen is very much alive after work. "We are like a little pack. It's fun to get together and just to see each other outside of work," she said. "That's why I love shooting our margarita nights because we're all together."
Swisher also highlighted how much fun she has doing to show in general. "It makes me so happy that this show resonates with people," she added. "It's just fun to be to do a show that people are invested in and that people really love. That sounds so obvious, but it feels good." Just another reason to love the series!