Stephen Colletti Had A Big Problem With One Storyline On Laguna Beach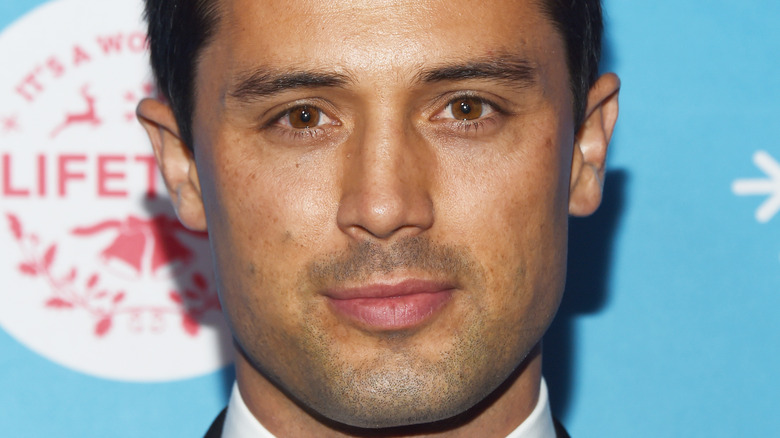 Amanda Edwards/Getty Images
Stephen Colletti quickly became a teen heartthrob in the early 2000s. The SoCal charmer gained notoriety from being on shows such as "The Hills," "One Tree Hill," and "Hit the Floor," per IMDb. However, his first claim to fame stemmed from the popular MTV series, "Laguna Beach: The Real Orange County." The show became a fan-favorite with millennials, and it later changed how reality television was created. Merging drama and riveting storylines, the series gave viewers a sense of normalcy due to its relatability with fellow teens.
From 2004-2006, "Laguna Beach" followed eight teenagers during their final years of high school before they entered the next phase of their lives. According to the New York Times, the renowned show was such a staple in the early aughts that it garnered almost three million viewers by the series finale. "18-years-later you're so removed from it emotionally and you've grown up and you're a completely different person than you were in high school as a teenager," Colletti shared with KTLA in 2022. "You can look at it and of course cringe at the words coming out of your mouth ... At the same time [you can] have a laugh at your own expense."
"Laguna Beach" remains a fan-favorite among viewers growing up during the show's peak, even to this day. After all, it showcased the highs and lows of their lives, including vulnerable (and questionable) moments. However, Colletti didn't necessarily like how he was portrayed during Season 1 of the hit series.
Stephen Colletti didn't agree with the huge cheating scandal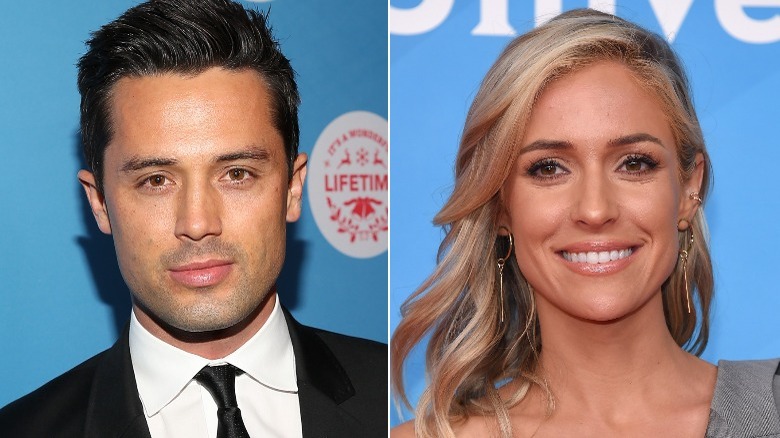 DFree/Shutterstock & Jesse Grant/Getty
Stephen Colletti had his fair share of on-screen time and memorable moments while filming "Laguna Beach." However, there was one storyline in particular that the Southern California cutie didn't agree with: The love triangle between his then-girlfriend Kristin Cavallari and co-star Lauren Conrad (LC). The tensions were high as the three navigated their heart flutters and the subsequently engaging storyline. Now, though, Colletti is speaking his truth regarding MTV's portrayal of the cheating scandal.
"I had a huge problem with this because they created this show around this love triangle. There [are] moments where you and I were broken up and they had learned about Lauren and I hooking up and being very good friends," he explained on the Back to the Beach with Kristin and Stephen podcast in August. Colletti and Cavallari's on-and-off relationship began in the early 2000s, per People. Once LC joined the mix, she became another love interest for Colletti. He later acknowledge that "Obviously, stuff happened at certain times," before adding, "but at no point ever whenever we were together, you know, would I step out on you in that way." Colletti went on to say, "And they really paint [it like] that's what I'm doing throughout the show — which I have a huge problem with."
The epic love triangle sparked high engagement, which we can only assume is why the storyline/feud was placed as the focal point for much of the show's early run.
The Season 1 cast is now closer than ever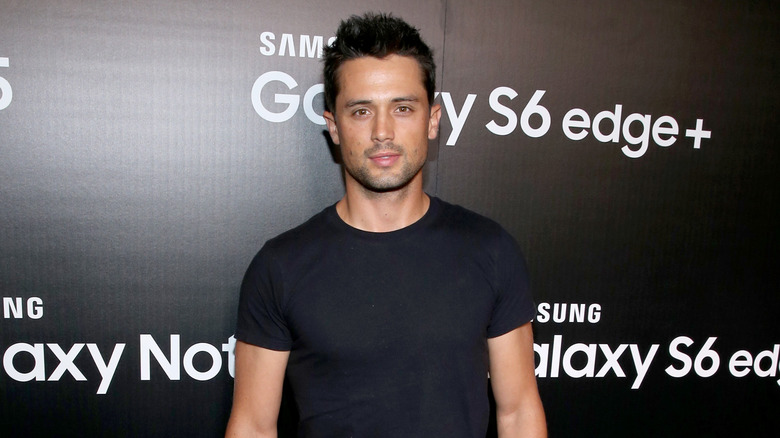 Jonathan Leibson/Getty Images
Although Stephen Colletti didn't agree with some aspects of "Laguna Beach," his involvement with the show made him a notable actor and he walked away with a lifetime of memories and friends. The nostalgia came to a head when the cast virtually reunited for the first time in over a decade in late 2020. During the reunion, the original cast reflected on their thoughts on the phenomenon, as well as how their lives changed since starring on the hit reality TV show. 
"That was the coolest part of our experience — reality TV was not really a thing before 'Laguna Beach,'" Christina Sinclair said during the reunion (via People). "In retrospect, we all would have been very different had we been exposed to reality TV the way we have now," she added. Sinclair went on to say, "In a way, I feel like that's what made 'Laguna Beach' so iconic. We really went in with no expectations, having no idea what we were doing."
The original cast is super supportive of one another, and they admitted that they'll always be "bonded." As Cavallari shared while on Brett Gursky's "On the List" podcast, "We will always be so bonded and so connected just because we all experienced that together at the same time that nobody else will ever understand." She concluded, "It was like no time had passed." They've come a long way since their reality TV days, but we'll always reminisce on their iconic yet extremely quotable moments!