What We Know About Former Patriots Star Willie McGinest's Assault Arrest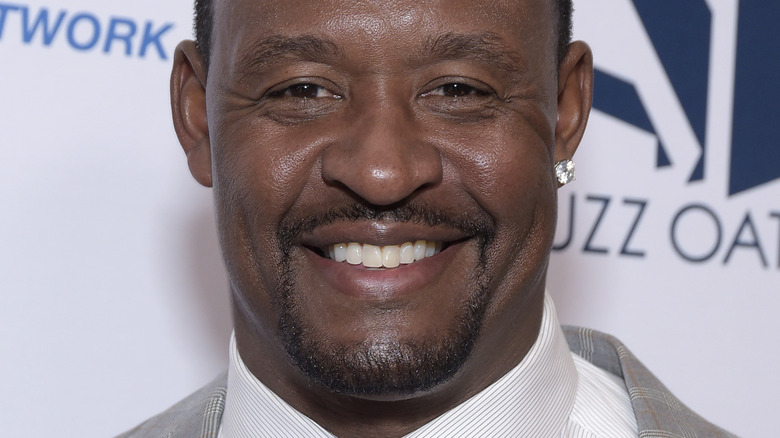 Michael Tullberg/Getty Images
We're not sure why, but for some reason, many pro athletes just can't seem to stay within the law. There have been countless sports stars who went off the deep end, and some of the biggest names in the NFL, NBA, MLB, and beyond have had trouble staying out of trouble. Just think: Thomas "Hollywood" Henderson went to prison, Maurice Clarett spent time behind bars, and so did Dwight Gooden. Then there's Ray Lewis, who will forever be tied to a murder case, Mike Tyson, who's been arrested multiple times, and Jose Canseco, who's had many run-ins with the law — and that's only the tip of the iceberg.
Now, a new athlete has joined their ranks following a run-in with the law: Willie McGinest. As TMZ notes, the outside linebacker played for the New England Patriots from 1994 to 2005, won three Super Bowls with the team, and was inducted into its Hall of Fame in 2015. In 2006, he signed with the Cleveland Browns before retiring in 2008 and joining the NFL Network as an analyst, per NFL. To this day, he's considered a football G.O.A.T. and ranks third on the Patriots' all-time sack list. However, all of those achievements may soon be overshadowed by a violent nightclub brawl which appears to have been instigated by McGinest himself. Here's everything we know about the football great's assault arrest.
Willie McGinest's assault arrest explained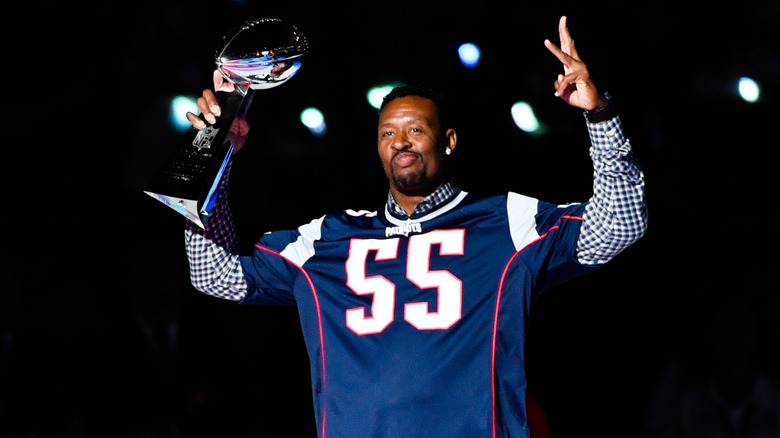 Kathryn Riley/Getty Images
Willie McGinest was arrested in Los Angeles, California on December 19 in relation to an incident that took place on December 9, per New York Post. The outlet reports that the three-time Super Bowl champ turned himself in to authorities and now faces one charge of assault with a deadly weapon following an altercation that took place at a West Hollywood club called Delilah. According to NBC News, when McGinest showed up at the Los Angeles County Sheriff's Department in West Hollywood to give an official statement about the altercation, he was taken into custody, booked into jail, and released two hours later on $30,000 bond.
While we're still waiting on full details of what exactly happened at Delilah, TMZ Sports obtained a violent video that appears to show McGinest approaching a man, talking to him briefly, then punching him in the face. That's when a group of men join him in repeatedly hitting the victim for nearly 30 seconds. At one particularly harrowing moment, McGinest seems to grab a bottle and smash it over the man's head before throwing it aside and walking away. 
Witnesses apparently identified the former Patriots linebacker as being involved in the brawl and he's now due in Los Angeles County Superior Court on December 21. A spokesperson for NFL Network, where McGinest now works as an analyst, called the incident "disturbing" and told New York Post, "Willie McGinest will not appear on NFL Network while we review the matter."