Who Is Casey Affleck's Girlfriend, Caylee Cowan?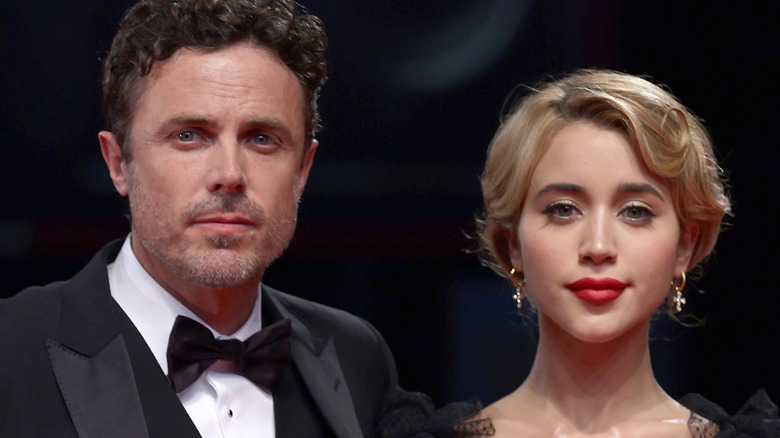 Franco Origlia/Getty Images
Unlike his brother, Ben Affleck, Casey Affleck is not as vocal about who he is romantically connected to. In fact, he tends to keep a generally private life.
However, Casey did follow in his older brother's footsteps and become an actor. He has worked on projects such as "Manchester by the Sea", which earned him an Academy Award. Despite being in the limelight for his career, Casey is an introverted individual. Even Jessica Alba, who starred alongside Casey in "Killer Inside Me," recognized his calm personality. She shared with the Los Angeles Times in 2010, "He certainly doesn't want to be the center of attention. He doesn't want to be praised, told how brilliant he is. He's just real complicated in his quietness." And while Alba only played an on-screen love interest, it's his off-screen romances that people are curious about.
Casey has only been in a handful of relationships. In fact, Famous Fix reports the actor has only had three serious relationships. He was once married to Summer Phoenix for eleven years before their official divorce in 2017. Just Jared reported Casey's second relationship began in 2016 with Floriana Lima, but true to his personality, the 47-year-old quietly moved on to someone new a year in 2021. According to Hollywood Life, Caylee Cowan is Casey's new leading lady. Just like Casey, fans are learning more and more about the actor's new beau.
Caylee Cowan is also an actor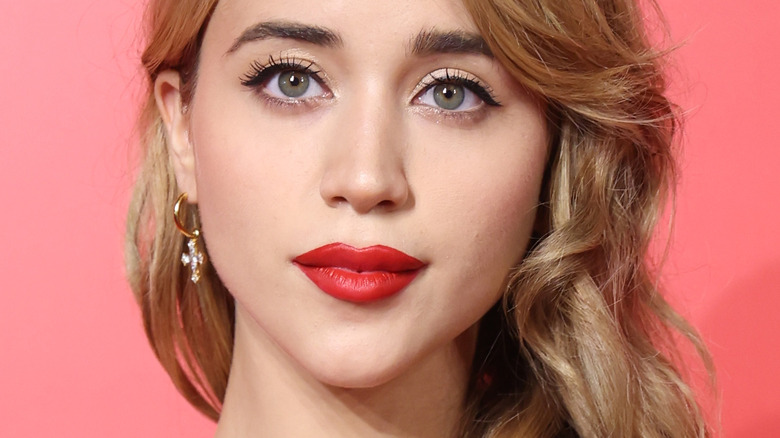 Daniele Venturelli/Getty Images
Many couples tend to bond over similar traits they have with one another. Casey Affleck and Caylee Cowan have one major thing in common, and that would be acting. Just like Affleck, Cowan dove into the world of entertainment.
Cowan revealed to Flaunt that she has admired the world of acting from a young age. She shared, "I actually decided I wanted to become an actress after reading books, and then seeing them adapted into movies." The actress was intrigued with theater and ended up participating in projects in Arizona. Since then, Cowan has starred in several films including "Willy's Wonderland" and "Frank and Penelope" (via IMDb). 
While Cowan loves acting, she has also found a love for producing. The actor has produced a documentary titled "The Peace Between" and had a great time doing so. She told Flaunt, "I love making movies, and I want to get more into producing. I love being involved, however, I can help people tell their stories." As a matter of fact, it was the story behind "The Peace Between" that pulled her into the project. The film has since become something that she is "really proud to be part of." Cowan's career has only recently taken off with her first official project released in 2018, but with her upcoming films, we might be seeing more of her. And perhaps one day, fans will see Cowan and Affleck work on a project together.
Caylee Cowan loves to travel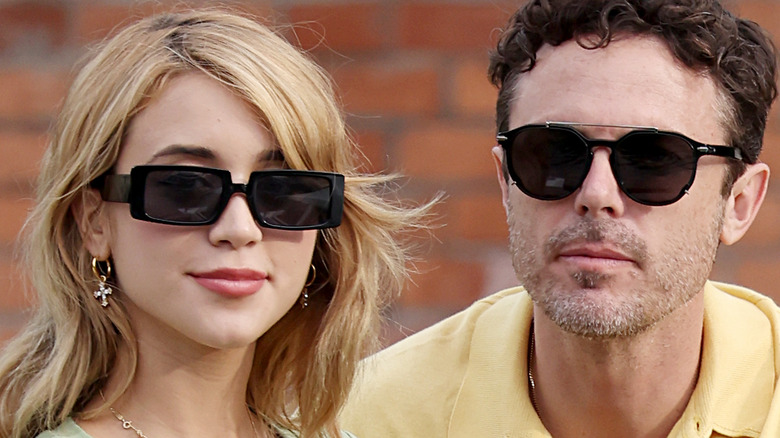 Pascal Le Segretain/Getty Images
When they're not filming or busy with a project, plenty of celebrities enjoy their time off by traveling. Caylee Cowan is no different and has traveled to some of the most beautiful places in the world.
Hollywood Life reported Cowan's 2022 trip to Italy included stops at Rome, Sicily, and Positano. With such adoration, the actor shared a series of photos on her Instagram of her and Casey Affleck at a villa on the Amalfi Coast. She said, "The village is said to be founded in the 5th-century and it remains here today practically untouched by time. There are no cars, so be prepared to walk. The hotel is perched 365 meters above the bluest sea." The actor couldn't forget talking about her famous boyfriend on the trip. She shared, "@caseyaffleck and I had the most beautiful, unforgettable stay here. It is a place like no other!"
Italy isn't the only place the actor has been; take one look at her Instagram, and you'll see it is filled with photos of her travels. Scenic locations, amazing food, and even sharing some shots of her and her beau. Lucky for Cowan, some jobs include traveling to these locations. In 2022, she and Affleck attended the Cannes Film Festival in France for a screening of her film "Frank and Penelope" (via Hollywood Life). With more film projects on the way, Cowan is bound to add more stamps to her passport.