Teresa Giudice Has Sound Advice For The Chrisleys Before They Head To Prison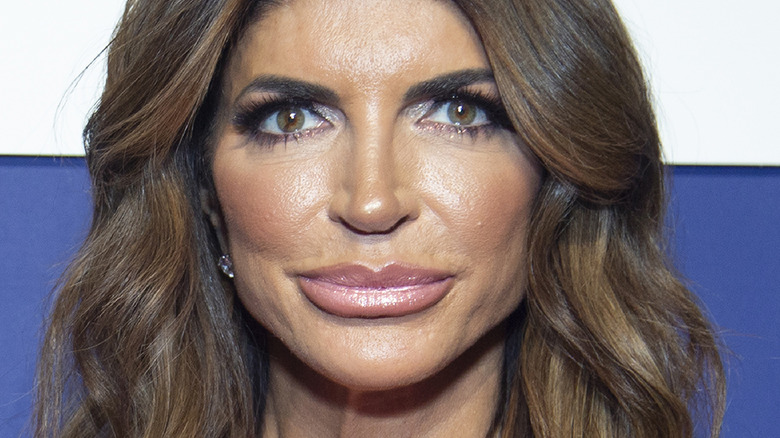 Santiago Felipe/Getty Images
Todd Chrisley and Julie Chrisley are facing a serious prison sentence. According to Entertainment Weekly, the couple who built a TV career from flaunting their wealth and southern charm on "Chrisley Knows Best" were sentenced to a combined 19 years in prison for tax evasion and bank fraud. Their sentencing comes roughly three years after they were initially indicted, per ET. Ultimately, the Chrisleys won't have to report to prison until January 17, per People, but their lives have already changed drastically. 
Their daughter, 25-year-old Savannah Chrisley recently gained custody of her minor brother and niece, who Todd and Julie had been raising. "I come home Tuesday, and I have custody of a 16-year-old and a 10-year-old, and we spend our first Thanksgiving not as a family," shared Savannah on her "Unlocked with Savannah Chrisley" podcast (via Insider). However, there's been some bumps in the road, as the niece's mom, Angela Johnson, has decided to pursue custody of her daughter, per TMZ. And while Todd and Julie have accused Johnson of painting a "misleading narrative," per People, daughter Lindsie Chrisley has since revealed that they're coping by living everyday like it's their "last." 
In light of the Chrisleys' impending sentence and seemingly growing list of problems, one of their fellow reality stars has offered them up a bit of advice. 
Teresa Giudice urges the Chrisleys to keep family close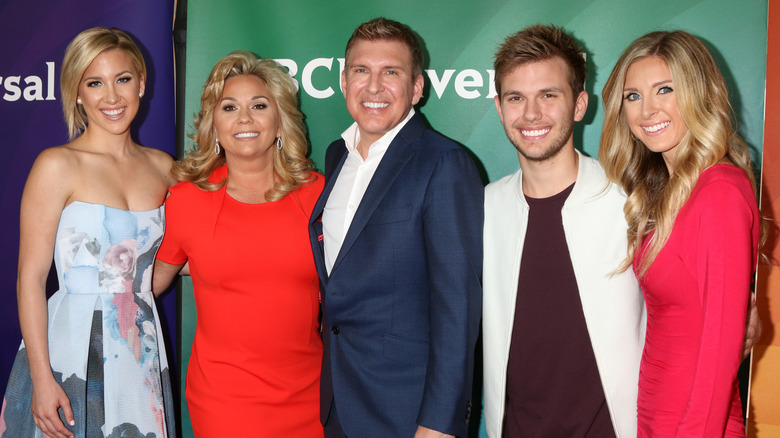 Kathy Hutchins/Shutterstock
If any reality star could offer Julie and Todd Chrisley some advice about prison, it would be "The Real Housewives of New Jersey" star Teresa Giudice. 
To recap, Teresa and her ex-husband Joe Giudice pleaded guilty to fraud charges, per E! News, which ultimately resulted in them going to prison. Teresa served about a year of her 15-month sentence before her release (via Women's Health Mag). Meanwhile, Joe spent 41 months in prison and was deported to Italy upon his release, per E! News.
Teresa recently spoke with TMZ and urged the Chrisleys to "stand strong for their family," amid their impending prison sentence. Teresa then advised Todd and Julie to "manifest" the life they wanted for themselves after they were released, while still behind bars. Teresa also warned the Chrisleys that "it's gonna be very hard" for them to watch their children grow older and experience important milestones, such as marriage, while they're locked away. Still, she urged them to "make the best of it." Finally, Teresa also encouraged the Chrisleys to have their children visit them in prison at least once a month so that their family could remain connected.